Bored, stuck at home…and out of money? Here's a killer list of what to do when bored and broke, whether you're looking for fun or productivity.
It's bad enough when you're bored…but what to do when bored and broke at the same time?
You know that spending more money – if you even have some to spend – is not going to help your current financial sitch.
Yet people boredom-spend all the time.
It's one of the top spending habits that can keep you looking up articles on things to do when bored and broke for years to come.
Let's solve your problem with these 37 ideas of free or insanely cheap things you can do when you are bored and broke.
Psst: looking for fun things to do with friends when you're broke? Here's my resource of 74 things to do with friends without spending money.
What to Do When Bored and Broke – 37 Ideas
What can broke people do for fun? Tons.
These ideas are great when clueless about what to do when you're bored and broke and alone.
1. Find "Google Easter Eggs"
Did you know that if you type Phoebe Buffay into Google's search engine, and click on the guitar image…you get a surprise (hint: it has to do with her song, Smelly Cat, from Friends)?
Or if you type in "do a barrel roll", then the whole screen will roll around like a barrel?
These are called Google Easter Eggs, and there are many that have been encoded into the search engine by engineers with a sense of humor (or, too much time on their hands – you be the judge).
Here's a list of the best (current) Google Easter Eggs.
2. See Your Wardrobe in a Whole New Way
Now that you know what colors you are, why not learn how to style up the clothes you already own in a totally different (and modern) way?
I recently did this and was DELIGHTED with how to restyle many of the pieces I already owned.
Use any of the following free resources to help you:
3. Be a Blessing to Someone Else
Think about someone in your life whom you may not have spoken with for awhile, or you never thanked, or could use some love.
Now, think about one thing you could do to be a blessing to them.
Could you write them a letter? Get them a "thinking of you" card? Call them? Make future plans with them? Send them a recent article you found on the internet that you know they'd love?
Can you teach your grandparents some new app that would make a difference to their lives (I recently organized my grandmother's home screen on her iPhone so that the apps she uses most often are all there. What a difference something like this can make)?
Psst: check out my 27 opportunities to volunteer from home.
4. Take a Free Online Cooking Class
There are loads of free online cooking classes now. A few notable ones:
5. Start a Family Savings Goal
I've outlined how to choose plus do a family savings goal here as a project. And here's a list of 47 cool things to save up for to get your mind brainstorming around savings goal options.
6. Do Free Genealogy Research
Here's my article on totally free genealogy websites and resources to help you start learning about your ancestors.
7. Send Away for Free Products to Review
Did you know that you can get free products in exchange for your review and feedback (even if you're not a blogger)? Here's how.
Psst: For example, this company will send you a whole box of free sample products! Pretty cool. No shipping costs, either.
8. Participate in NaNoWriMo
Every November, tons of courageous (and, maybe bored) people around the world participate in something called National Novel Writing Month (NaNoWriMo for short).
The goal is to complete 50,000 words by the end of the month. Here's the website where you can find lots more details plus a community to duke out your writer's block with. Who knows who you might meet? (Just sayin'.)
This is one of my favorite November activities for adults.
9. Find Free Local Meetups
When I peruse the Meetup.com for my local area, there are several free events I can attend – like hiking up a mountain, a rally for a political candidate, and a silent book club in a hotel happy hour lounge (an introvert's dream!).
You can look for both one-off events, and for groups. Some Meetup groups will ask you to pay dues, but many host activities that are free, so it's definitely worth it to check out.
11. Create a Bucket List for Your Life
Daydreaming and thinking about the future can be fun! Not to mention, productive (because you can then pull from this to set up your next savings goal).
Print out a free bucket list (this one is quite stylish). You can also download these free bucket list ideas for inspiration.
12. Get Into a Crime Podcast
I remember very clearly how much I loved listening to a different segment (or half a segment) of the Serial crime podcast while making dinner with my infant.
Season One was my favorite, and I also listened to Season Two.
It was super entertaining, it wasn't television, and I got to use my brain after being with a baby all day.
This is one of my favorite October activities for adults.
13. Sit by the Fire
Build a fire in your fireplace, or fire pit out back. Then meditate in thought while watching the flickering flames. Bring a cup of tea, hot cocoa, a pet, or even s'mores.
14. Read in the Bath Tub
I am probably putting this one in here because, with a 4-year old and a business, I think taking a bath rests squarely on my fantasy list now (don't worry…I still shower!).
So, for me AND for you, go ahead and get a ton of bubbles going and bring a book to sink into. Got a bath pillow? Even better.
15. Update Your Journal
Again, this has changed in my life so much since having a child. I used to write in my journal weekly. Then monthly after getting married. Now? It's probably once every six months.
But you know what? Taking the time to write in your journal and reflect a little now will pay you back when you're old and gray and wanting to read up on your precious life seasons.
16. Read Over a Chunk of Your Previous Life Season
I absolutely love taking out an old journal and getting lost in the way my life used to flow in my teens, twenties, etc.
It's such a great self-reflection exercise. You can really start to put together patterns that were puzzling the heck out of you back then, but that now you can see so clearly with more wisdom and knowing how it all turned out. What a treat!
17. Watch the Sunset
Drive, walk, or hike to a place with beautiful sunsets around you and just take it in. Heck, just sit out on your back or front porch.
18. Read an Author, Chronologically
Figure out one author whose work you want to deep-dive into. Then, get a list of the books they wrote, in chronological order (you can see their progression as a writer!).
Go to your library (or use Overdrive – here's how to get audiobooks for free, and ebooks for free) and put on hold the first 1-3 books, and/or use Interlibrary Loan to get the books to your library for free.
19. Go Out for Coffee…on Your Back Porch
Take a book, make yourself a coffee, and read for a few hours in your backyard.
20. Try New Foods at Grocery Stores
Not going grocery shopping in-person anytime soon? Then go ahead and challenge yourself to order something exotic to you each time you order your groceries online. Trying new ingredients is fun!
Going shopping in-person, and you have a Costco, Central Market, or a Whole Foods? These places love to set up free sample stations. I've tried some delectable stuff (that I wouldn't normally try because you have to buy the whole thing and you don't know if it'll be good or not).
Our HEB in Houston also had a whole cooking station where someone would demo cooking a dish, and then give out hearty samples to everyone.
21. Complete an Online Workout
I'm a huge Yoga with Adriene fan (tons, and tons, of free Yoga videos created by her). There are also some other types of online wellness and workout videos on YouTube to try out for free:
Belly Dancing
Hip Hop
Zumba
Chakra Healing Waves
Meditation
22. Do Meditative Coloring
Print out an intricate, free Mandala page, grab whatever set of coloring tools you have, and get lost for an hour. My personal favorites are these Native American Dream Catcher coloring pages.
23. Figure Out Your Colors
Have you ever had your "colors" done? I did, when I was a kid. It turns out that each person's complexion and eye colors and overall tones lends itself to certain color palettes over others. Using this free tool, colorwise.me, you can figure out which season of colors complements your skin best.
Then, move onto the next thing to do when bored and broke.
24. Get to Know Yourself Better with Free Quizzes
Who doesn't love taking a quiz and finding out information about their personality, natural tendencies, and character traits?
Here are some of my favorite free quizzes to take:
Productive Things to Do When Bored (At Home)
Looking for productive things to do when you're bored? I get that – I can be a bit of a Type A personality, myself.
That's why I've got some killer ideas for how to keep you occupied PLUS progress you further in different areas of your life.
1. Update Your Photo System
What does your photo system look like? Do you have a backup for your personal photos?
Work on a few things to update and overhaul your photo system:
Find a place where you'll keep backups of your personal photos. You could use Google Drive or Dropbox (each of which offers you a certain amount of storage for free), a USB drive, burn them to a CD, etc.
Gather all your photos. Take all the photos off of your phone and/or camera, and upload them into your new system. Saves you on storage space in your phone/camera! If you're missing some and they're uploaded to Facebook, you can click on the image, then right click and "save image as" to download it to your computer. I've only ever had a few of my photos turn out pixelated from doing this.
Actually read the manual on your phone equipment, or look up those burning questions you've had about how to add photo filters, etc. You can learn what it is you need to know to make your future photos look the way you'd like.
Update your scrapbook and/or album.
2. Clean Out Your Saved Shows and Movies
Seriously. My husband and I do this about every six months (when our storage is just about full).
We actually find that we are no longer interested in watching about half of what's in there…so we also take the time to adjust the recording settings.
3. Go Through the Freezer
Recently our ice maker stopped working. I waited the obligatory 1.5 months to get to it (haha!), and then decided it was time to take it out, defrost the ice mound inside, and start it back up.
Something else to do while getting your freezer into shape? Is to rotate all the food in it. Go into the nether regions of your freezer and bring to light the food you should defrost and eat up in the next 1-3 weeks so that you don't lose it.
4. Reset Your Car to Zero
I always like to reset things back to as close to its original look when I bought it as I possibly can. It gives me such a boost!
Our car is no different.
Periodically, I:
Remove all trash
Scrub off my husband's coffee stains down the center console
Clean out the cup holders
Scrub my son's car seat
Vacuum everything out
Clean the windows
Gather any loose change and stick it in our money jar
Put away all the stuff that is loose in our trunk
Feels great the next time (really, the next 10 times) we get in it to drive.
Places to Go When You're Bored and Broke
You might not be leaving the house anytime soon, but when you can? There are tons of places to go when you're bored and broke.
1. Join a Random Flash Mob
Did you know you can look for local flash mob announcements (using this page, on your local area Facebook groups, or searching in Google)? What a memorable thing to do!
2. Volunteer to Help Build a Home
When I was broke, bored, and alone in Florida (in my mid-20s), I decided to give Habitat for Humanity a try. WOW am I glad that I did – three different times I showed up to a work site and got to actually help build a home for a family.
The bonus? It was good exercise, as well.
Here's a bunch of volunteer activities you can do from home.
3. Find a Free Craft Class
Check in with both Michael's and Joann's class events to see which ones are free!
4. Hit Up the Sauna at the Gym
Do you have a gym membership…to a gym with a sauna? Enjoy 20 minutes in there, for me (I just LOVE saunas…but rarely use them).
5. Forage to Find What's Native to Your Area
Grab a local foraging book from your library, or check out this U.S. Forage Map online, to see what you could find, and set up a foraging hike with a group of friends. If nothing else, it's a great way to get exercise, get outdoors, and hang out.
Psst: of course, always be super careful before consuming anything you aren't sure about.
6. Go On a Run….with Zombies
Have you ever heard of the Zombies, Run App? It's totally free, and it'll add a real splash of color to any run you take.
7. Attend a Church Event
Churches have all kinds of great events going on – you just need to look around.
Not only can you go on missions and volunteer, but you can also attend dinners, single's mixers, and lots of other activities.
8. Use a Free Yoga Pass at a Studio
Most yoga studios (at least all the ones I've been two in several different cities) give out a free trial pass to their yoga classes. They hope you'll sign on. For now? Get the pass, and go to a free yoga class or two.
9. Go on a Pokémon Go Walk
Download the free Pokémon Go app, and go on a walk. Heck, open it up while grocery shopping (that's what I did once, and I ended up battling it out with a few wily Pokémon in the produce section!).
Now, let's move onto ideas for what to do when you're bored, broke, alone, AND want to be productive!
10. Go to a Free Opening Exhibit (Maybe Even with Apps!)
If you live near a city, then you can typically find free exhibits (somewhere – might not be at the primo museum) where the event is not only free, but there are appetizers and a free glass of wine.
Be on the look out for these types of mixers (hey, you never know when you might meet another frugal-minded person!) using EventBrite.com.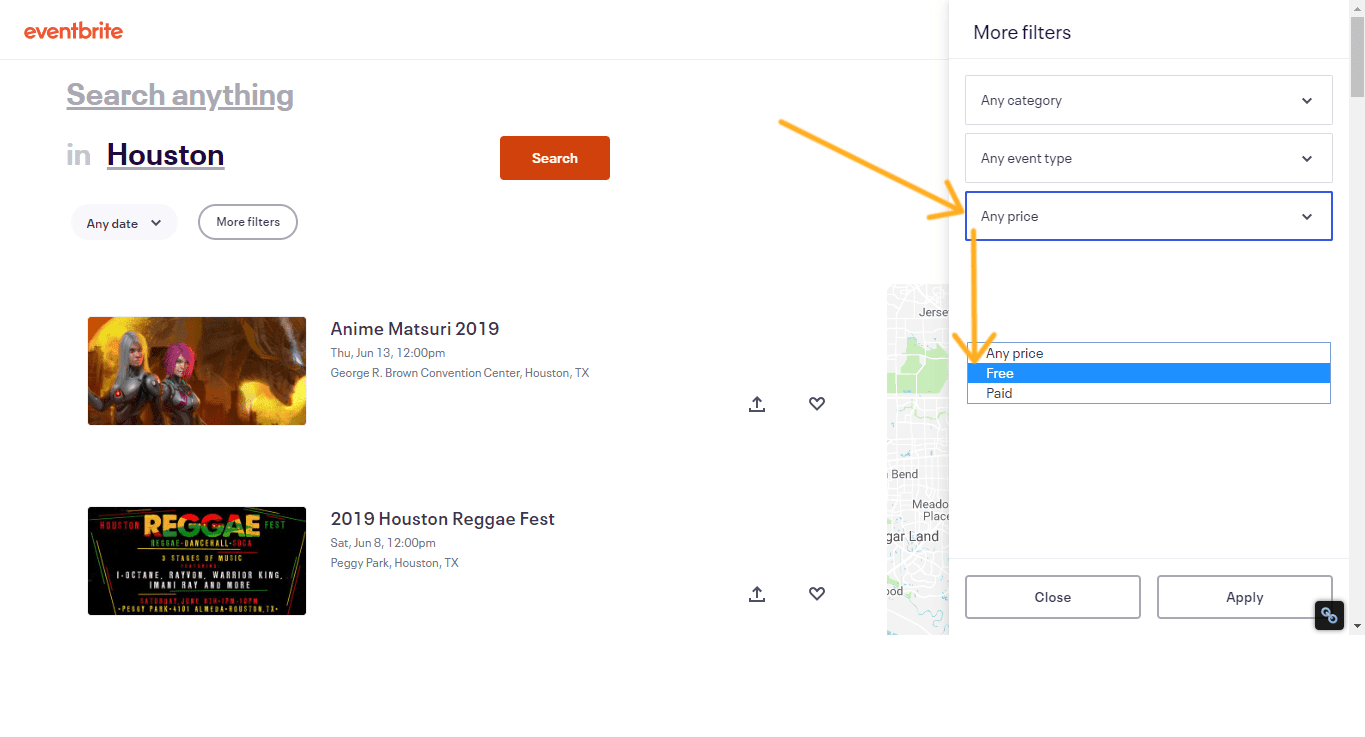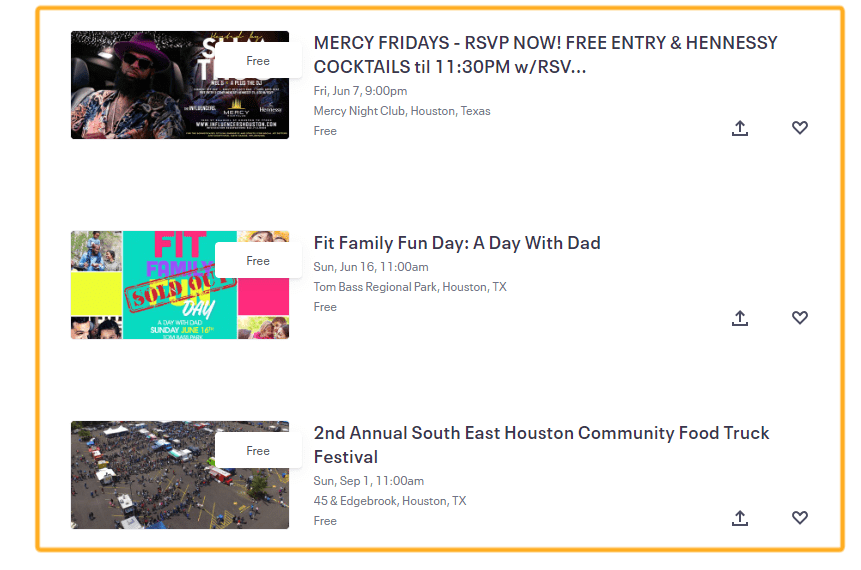 Without friends, bored, broke…don't let any of that stop you from creating and living the life that you want. Use any of the ideas above and you'll never run out of things to do for adults (no matter if you've got a wad of cash, or you're living paycheck to paycheck).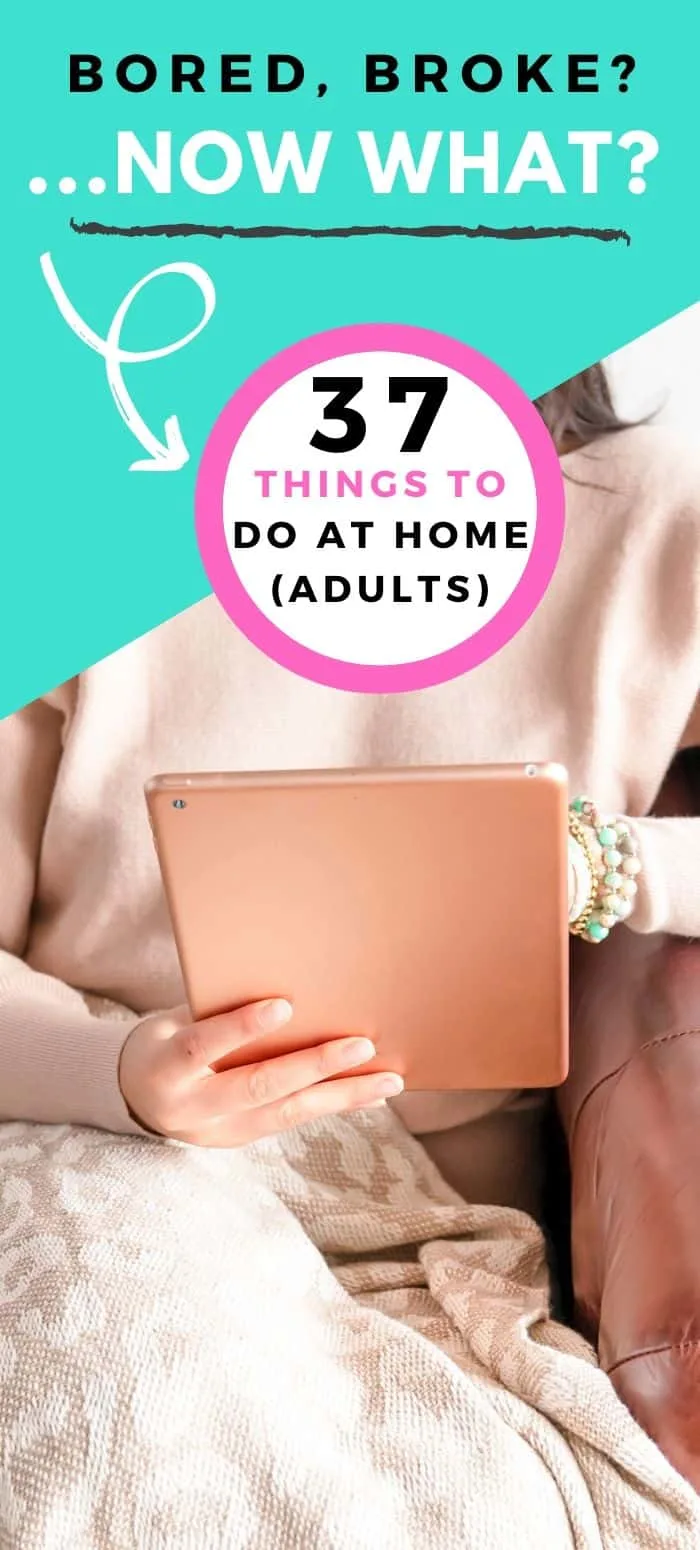 The following two tabs change content below.
Amanda L. Grossman is a writer and Certified Financial Education Instructor, Plutus Foundation Grant Recipient, and founder of Frugal Confessions. Over the last 13 years, her money work has helped people with how to save money and how to manage money. She's been featured in the Wall Street Journal, Kiplinger, Washington Post, U.S. News & World Report, Business Insider, LifeHacker, Real Simple Magazine, Woman's World, Woman's Day, ABC 13 Houston, Keybank, and more.
Read more here
.
Latest posts by Amanda L Grossman (see all)