Fall fun and spooky October activities for adults to share with your friends, your partner, or reserve just for you.
What do you usually do during October? You know, for yourself, not for your kids?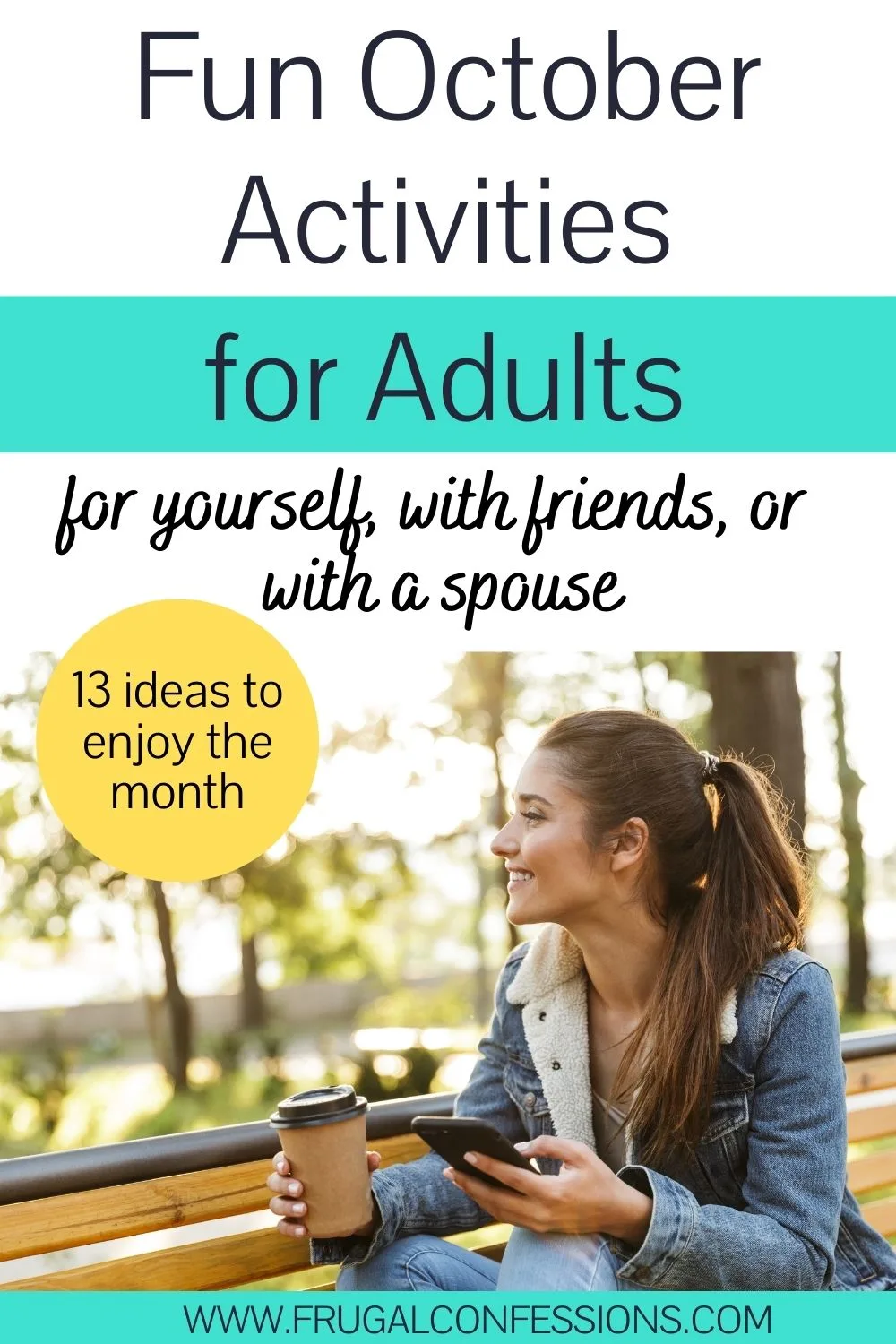 I'm dishing on my favorite October activities for adults today, so that you can squeeze in some fun and festivity for you (and your spouse).
October Activities for Adults
A really good childhood friend of mine has decided that October is the very best month out of the year.
And I think she might be right.
What with all of the spooky fun, gorgeous nature changes, and pumpkin-themed recipes to try.
My biggest hope? Is for these October and fall-themed activities to help you soak in this magical time of year.
1. Hit Up a Boutique Candy Store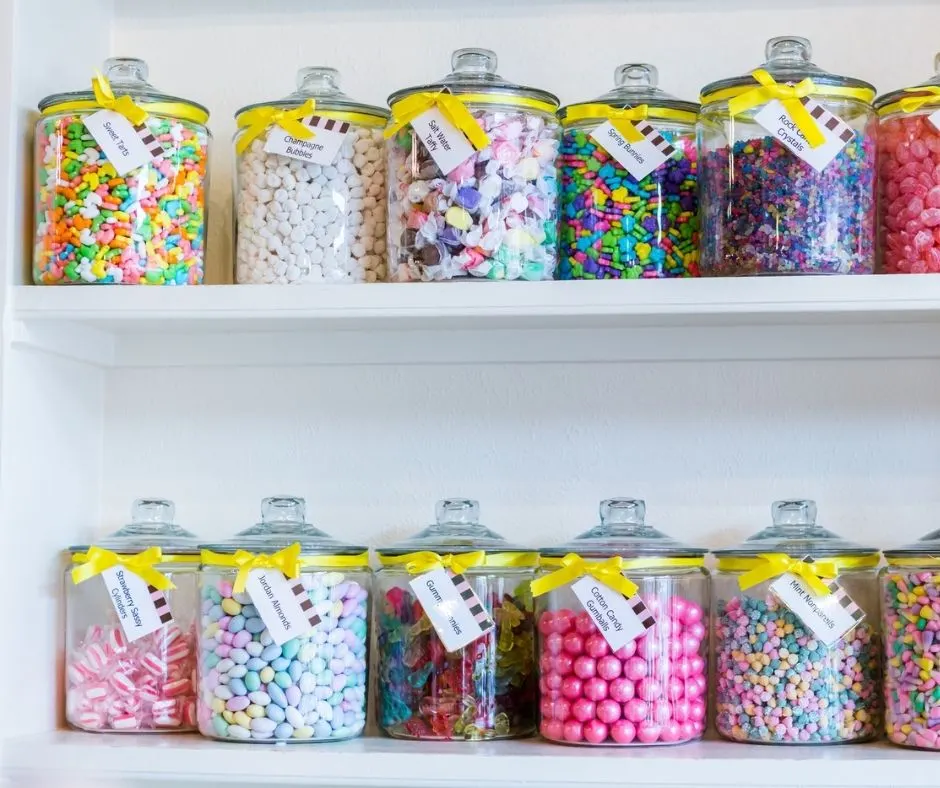 Upgrade the candy experience at the end of this month by hitting up a boutique candy store.
You might feel like a kid again when you find a vintage one from your childhood, and check out ones that could become new favorites.
2. Celebrate Oktoberfest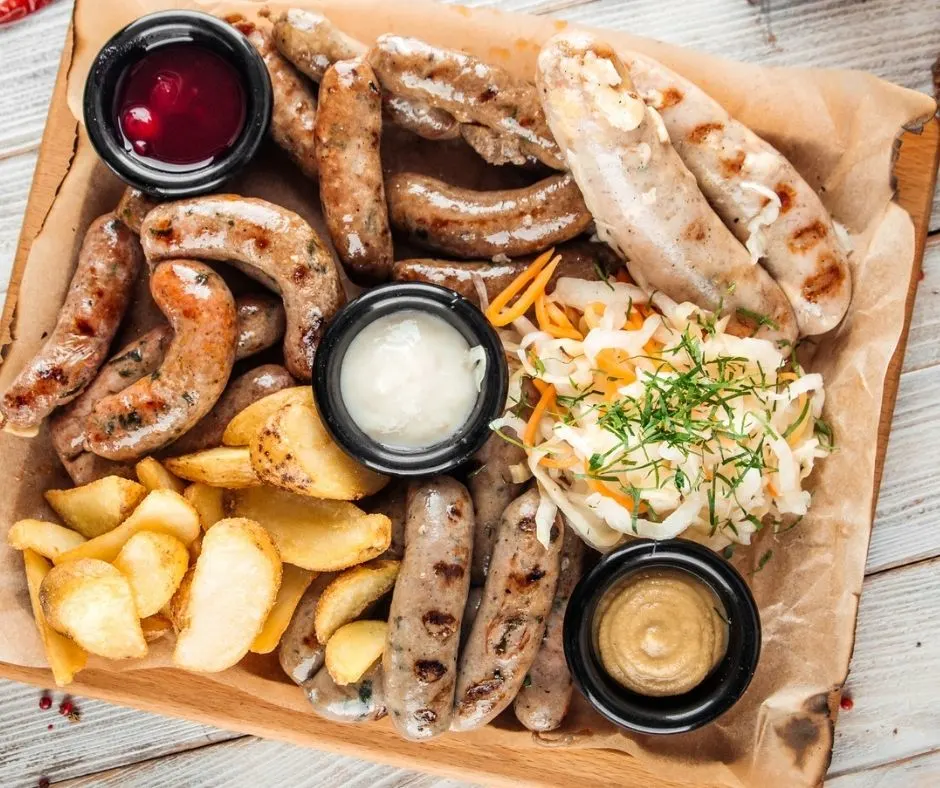 October is when the German holiday, Oktoberfest, occurs. And there are lots of ways to celebrate this in the U.S.
A few ideas:
Keep an eye on GermanFoods.org's Oktoberfest page, where they update each of the Oktoberfest festivals across the U.S.
Set up a sausage-tasting platter one night for dinner, including Knackwurst, Bratwurst, Kielbasa, Nurnberger Rostbratwurst, Bier Brats, and various mustards.
Go to a local German restaurant.
Find German adult beverages to sample.
3. Do a Couple's Fall Date
We make a priority of dating each other – my husband and I – and each week, we take turns setting up date night.
This is such an important thing for us, that we've actually scheduled it into our Cozi scheduler app (with a reminder that pings the person who's in charge, two days before)!
You can read all about our at home date ideas, here (people really love that article – it's been shared over 19,000 times!).
For October, here are some fun date ideas:
4. Try the Latest Pumpkin-Spiced Product
Celebrate pumpkin harvest season and pumpkin patches by dabbling in new pumpkin recipes, or trying out a new pumpkin product (drink, candle, lotion – there are so many options now).
A couple of pumpkin recipes on my to-try list:
5. Find a Zombie Run
Search for a 5K zombie run near you, and participate. Don't just run though – show up with some fun zombie paint or clothes on.
Some zombie runs are even held at night!
6. Meet Up for an Escape Room After Work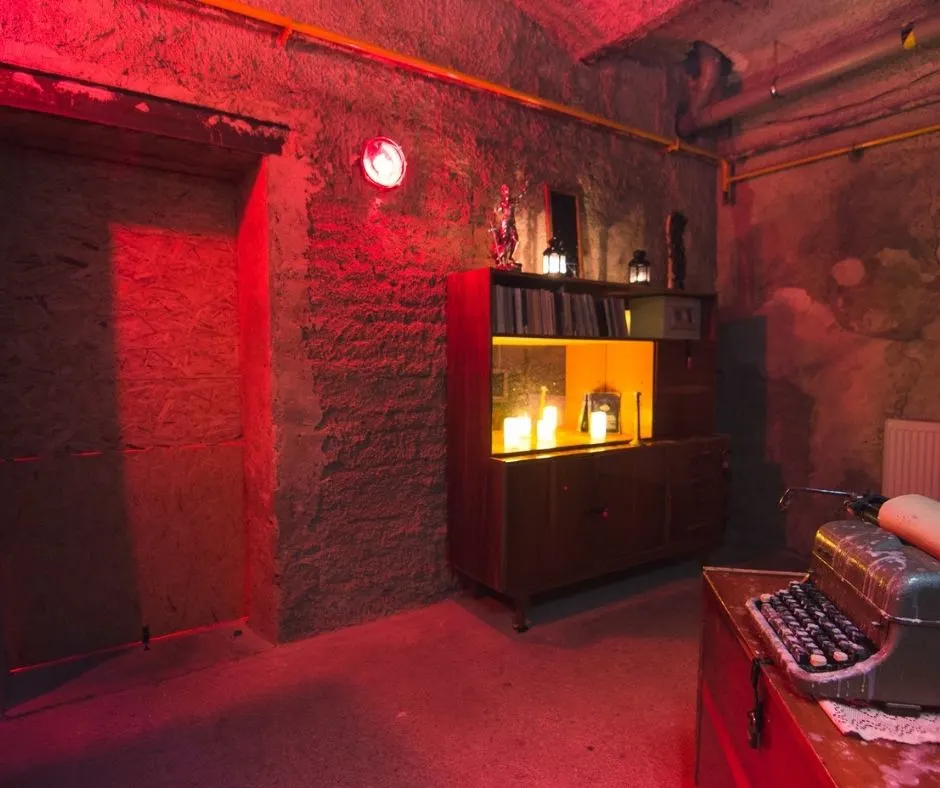 Do something totally different in the middle of a work week, and check out a semi-spooky escape room with friends or your spouse.
My husband and I did this one October for date night (our church graciously offered babysitting for parents), and it was so much fun. To be honest, we found out we're not that great at solving puzzles!
But the clues were helpful, and the experience was fun.
7. Drive to See Peak Foliage Colors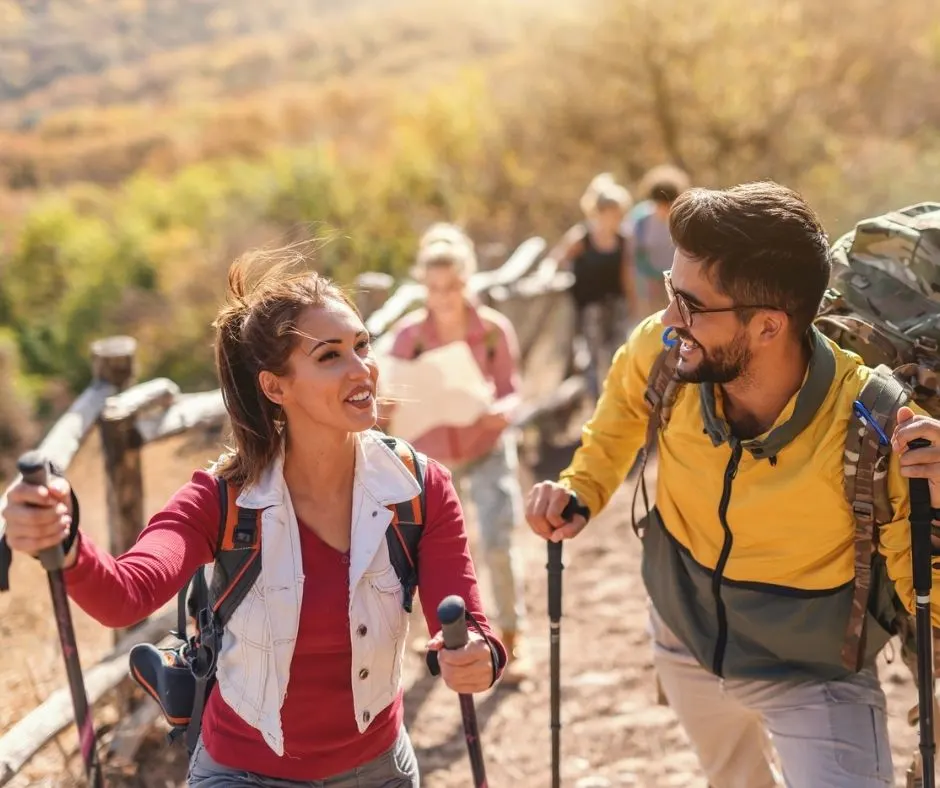 Peak Fall colors typically happen in October (you can check here for your area of the country).
Head North this month to take in the gorgeous fall colors. Plan a hike, a picnic, go apple picking, or just stop by the side of the road and take it all in.
And you could even put one of these free horror audio books on.
Psst: get ready for next month with these 17 November activities for adults.
8. Binge-Watch Halloween-Themed Show Episodes
Queue up your DVR or bookmark the Halloween and autumn-themed episodes of your favorite shows to binge-watch this watch.
Episodes like:
The Office: "Halloween" (Season 2, Episode 5)
Friends: "The One With the Halloween Party" (Season 8, Episode 6)
Modern Family: "Halloween" (Season 2, Episode 6)
Psst: looking for more "spooky" activities to do this month? Check out my article on 19 Halloween activities for adults.
9. Make a Photobook of Your Family's Summer
Summer is long gone by now, and the school year has begun to settle down.
Maybe it's time to create a photobook of your family's summer?
I recently took the time to create my son's baby book, and then photobooks up to when he turned 6, and it was a deeply gratifying (and, dare I say, a therapeutic) experience.
Doing this gives you an opportunity to look back fondly on memories made, share it with your family afterwards, and just have some fun using your creative brain.
10. Batch-Freezer-Cook for the Coming Holiday Season
Do a batch freezer cooking session for the holidays, so that you're ready and better prepared for when things get hectic.
Trust me, you'll thank yourself just one month later…and again, when December comes.
Here's my favorite batch freezer cooking resource (click to download your FREE freezer meal plan, plus a free online workshop).
You're going to feel like a superstar in about a month, seriously!
Psst: here's a fun idea – batch cooker some pumpkin-infused freezer meals, like this freezer pumpkin chili, or this freezer spicy pumpkin lasagna.
11. Get Lost in a Scary Book
What is a favorite fall activity of mine (specifically, one you can do at home)?
Getting lost in a scary book.
I typically read non-fiction, and so when I allow myself to indulge and get lost in another world – a spooky one, where I'm glad it's not me things are happening to – it's something special.
Rather listen to a book? Here's horror audio books free.
12. Go on an Owl Prowl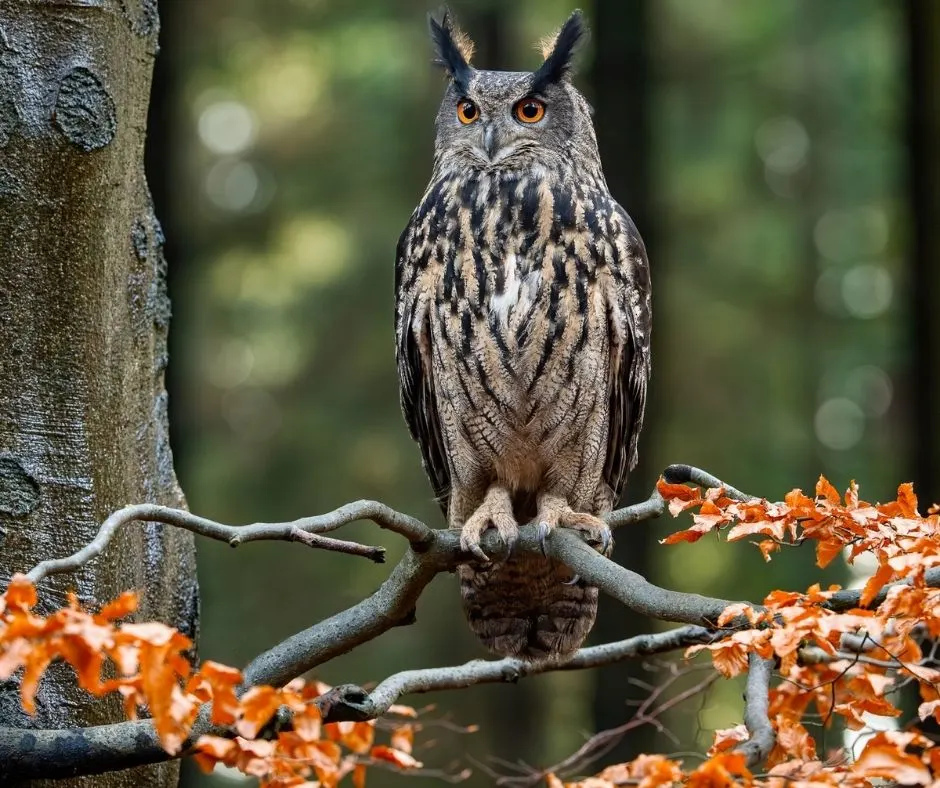 Take advantage of the shorter days, without it being super-chilly like in the winter yet, and go on an owl prowl.
Grab a pumpkin spice latte on the way (whipped cream? Why yessssss…..).
13. Take a Treat to First Responders in Your Neighborhood
Did you know that October 289th is National First Responders Day?
I come from a family of volunteer firefighters, and remember how at most family dinners, everyone's pagers would set off at the same time. The men would jump up from the table, and head straight to the firehouse just a few blocks away.
So this day has a special place in my heart. It's a great time to drop off some goodies to firefighters, police officers, EMTs, etc.
Bonus: Start a crime documentary
I have a few you might want to try:
Remember to schedule a few of these in as you're looking over your month's calendar. That way, you can meet up with your spouse, your friends, or just do these by fall activities by yourself before the month of October slips by.
The following two tabs change content below.
Amanda L. Grossman is a writer and Certified Financial Education Instructor, Plutus Foundation Grant Recipient, and founder of Frugal Confessions. Over the last 13 years, her money work has helped people with how to save money and how to manage money. She's been featured in the Wall Street Journal, Kiplinger, Washington Post, U.S. News & World Report, Business Insider, LifeHacker, Real Simple Magazine, Woman's World, Woman's Day, ABC 13 Houston, Keybank, and more.
Read more here
.
Latest posts by Amanda L Grossman (see all)