Seriously fun Dollar Store date ideas that will make you rethink both date night AND shopping at your local dollar store (in a good way).
The Dollar Store…for date night? Hang with me here.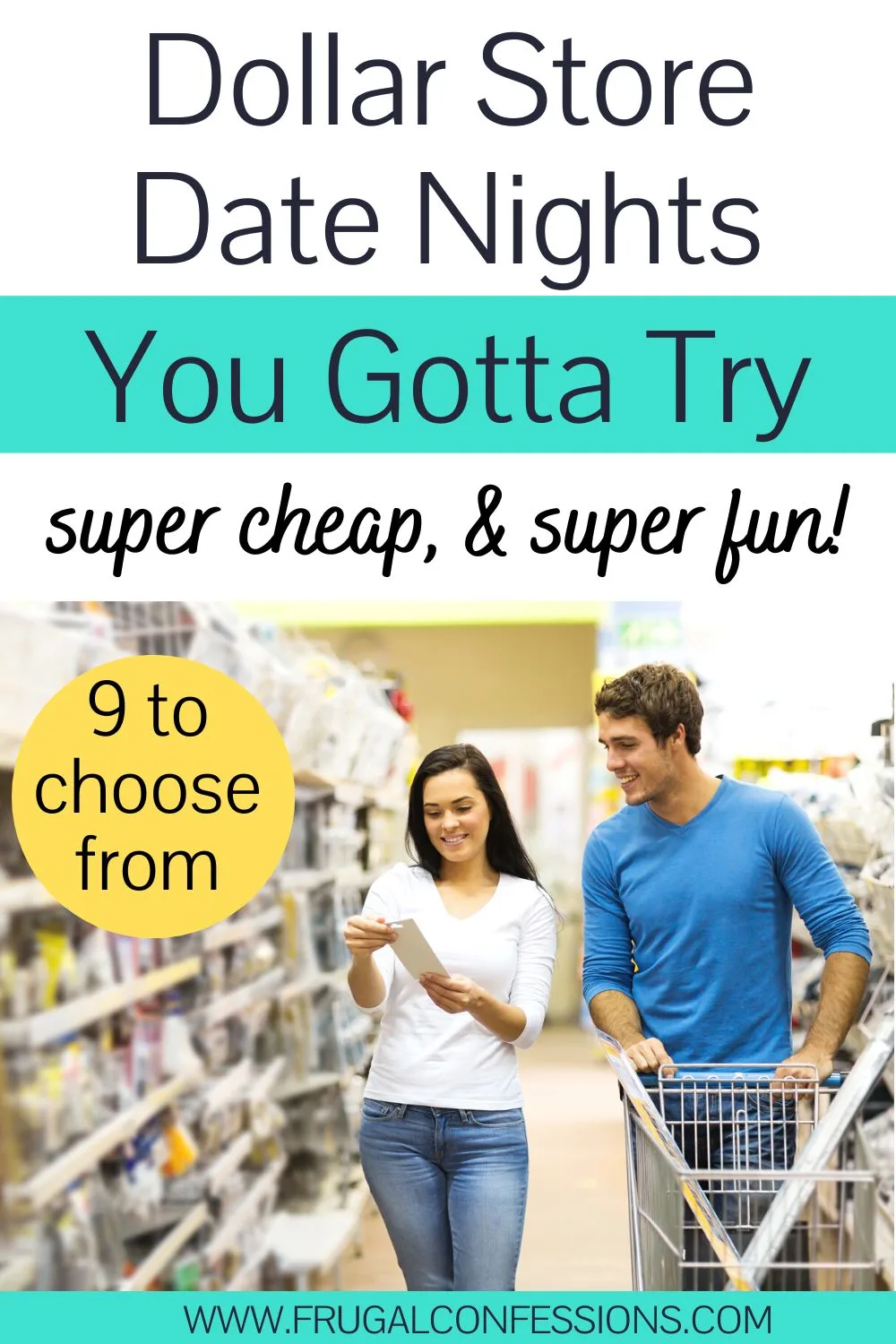 Because your local Dollar Store – whether that's the Dollar Tree, a Dollar General, a Family Dollar, or other brand – is the key to your next awesome date night experience.
Any Dollar Store makes a great arena for date night because:
You can get away with spending $10 or less (take that, $80-movies-and-a-dinner date!)
It's an engaging date night that will reconnect the two of you (unlike a Netflix'n'Chill evening)
It's fun as heck!
So, if it's your turn to plan date night, and you need something cheap'n'fun, stick around. Date night's about to get a whole lot more interesting.
Dollar Store Date Ideas
Picture this: your spouse comes home from work and you meet them at the front door with date night in the bag.
Maybe you blindfold them, maybe you drop a few hints about where you're driving them to.
And after 10 minutes, or 20 minutes, or so of driving? You both land in the parking lot of your local Dollar Store.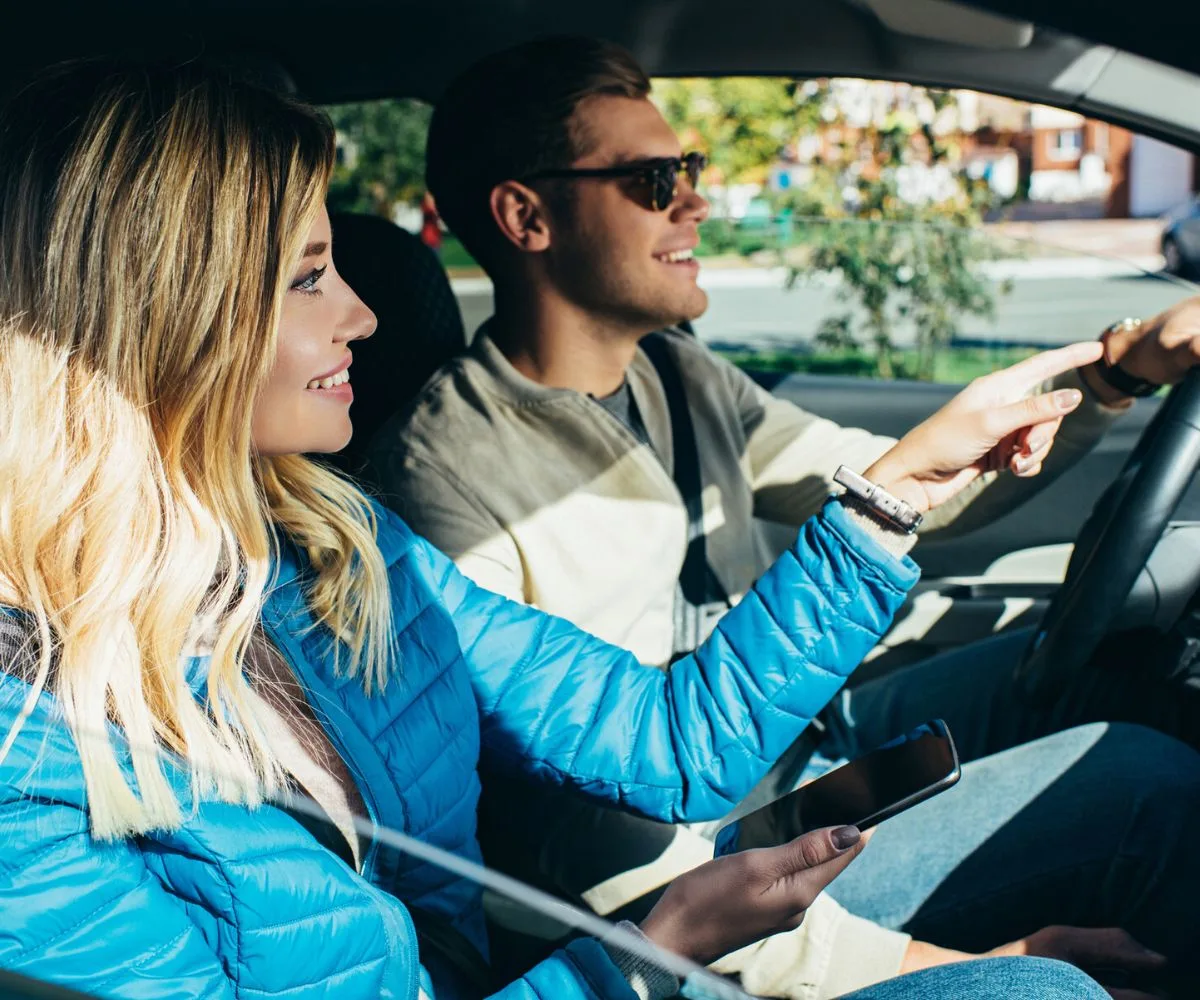 Then things get really interesting – that is, as long as you pick from one of the Dollar Store date ideas below.
To pull an epic Dollar Store date night off, you'll want to:
Set up anything you'll need at home when you guys get back
Get the info ready (print any printables OR take a picture of the challenge to send to your partner's phone once you guys arrive in the parking lot)
Grab enough $1's, $5's, or a $10 for each partner to complete their part of the date night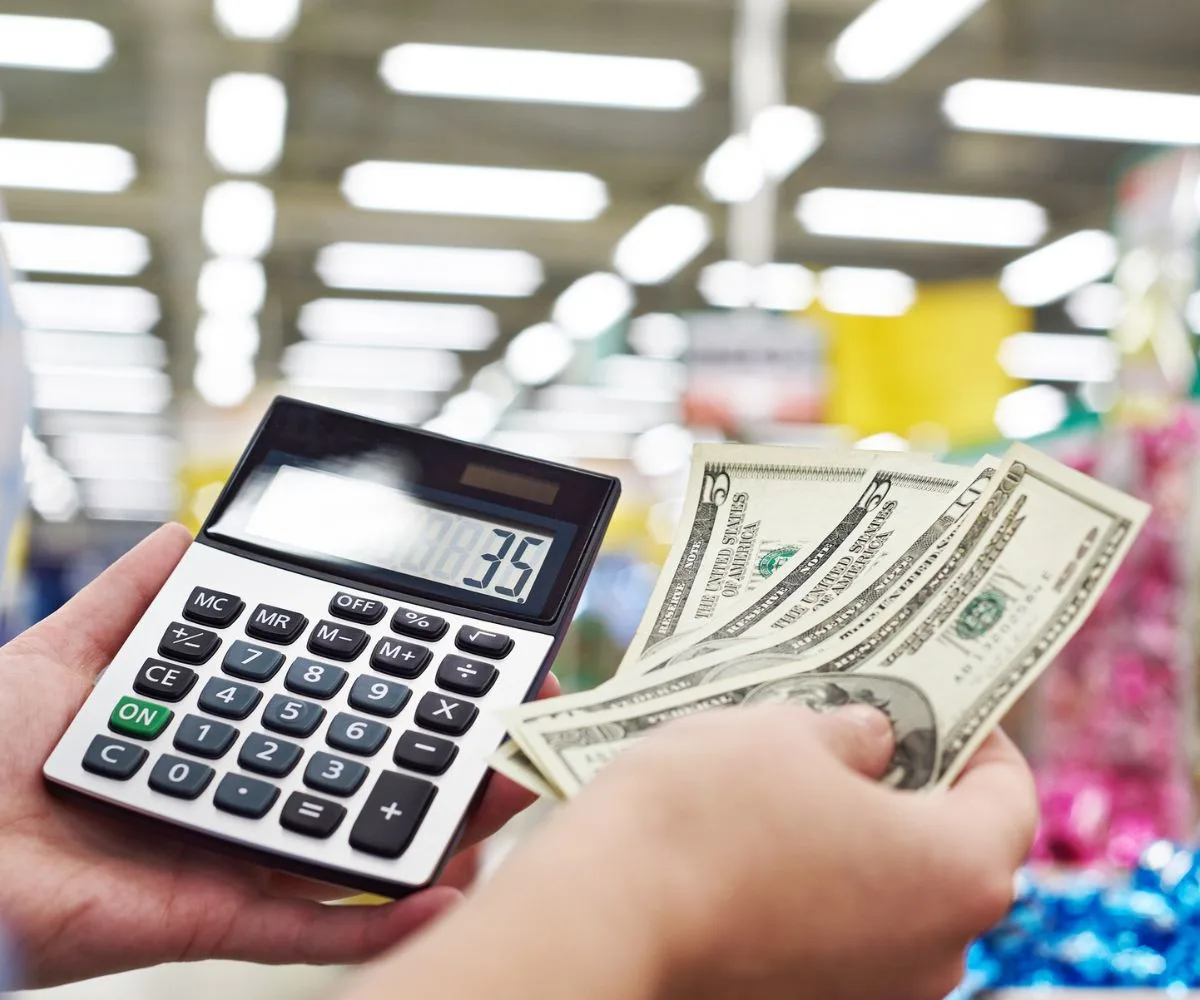 Psst: for us? We're choosing the Dollar Tree, because we know everything is $1.25. I don't know about you – but the last time I went into a Family Dollar and a Dollar General, I was shocked at how much the prices looked like ones I see in "regular" stores. I even found a few items that were MORE expensive than at Walmart!
Dollar Tree Date Night Ideas
Ready for a little bit of romance and a whole lotta fun?
Check out these dollar store date night ideas and challenges.
1. Dollar Store Scavenger Hunt (Timed)
Which of you can complete this free Dollar Store scavenger hunt FIRST, or, in under 10 minutes?
Print it out, set a timer in the parking lot, and GO.
At the end, the winner gets to decide what to buy from each basket, and what to put back. OR, gets to order from the Dollar Menu for both of you (see the next challenge).
2. The Dollarmenuaires Date Night Trio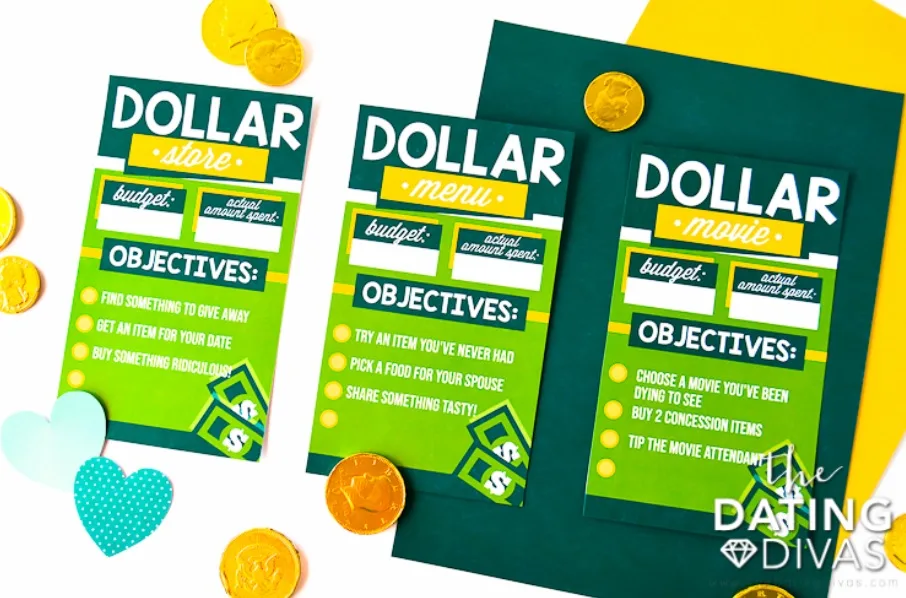 The Dating Divas are probably the very first creators of the Dollar Store date night – and they came up with a great one.
You'll want to download their free printables (they've even got a digital invite you can send in advance to your partner).
You and your beau are tasked to complete dollar-themed challenges at either the Dollar Store, dollar movie theater, or off a dollar menu (or, all three – you're in the driver's seat).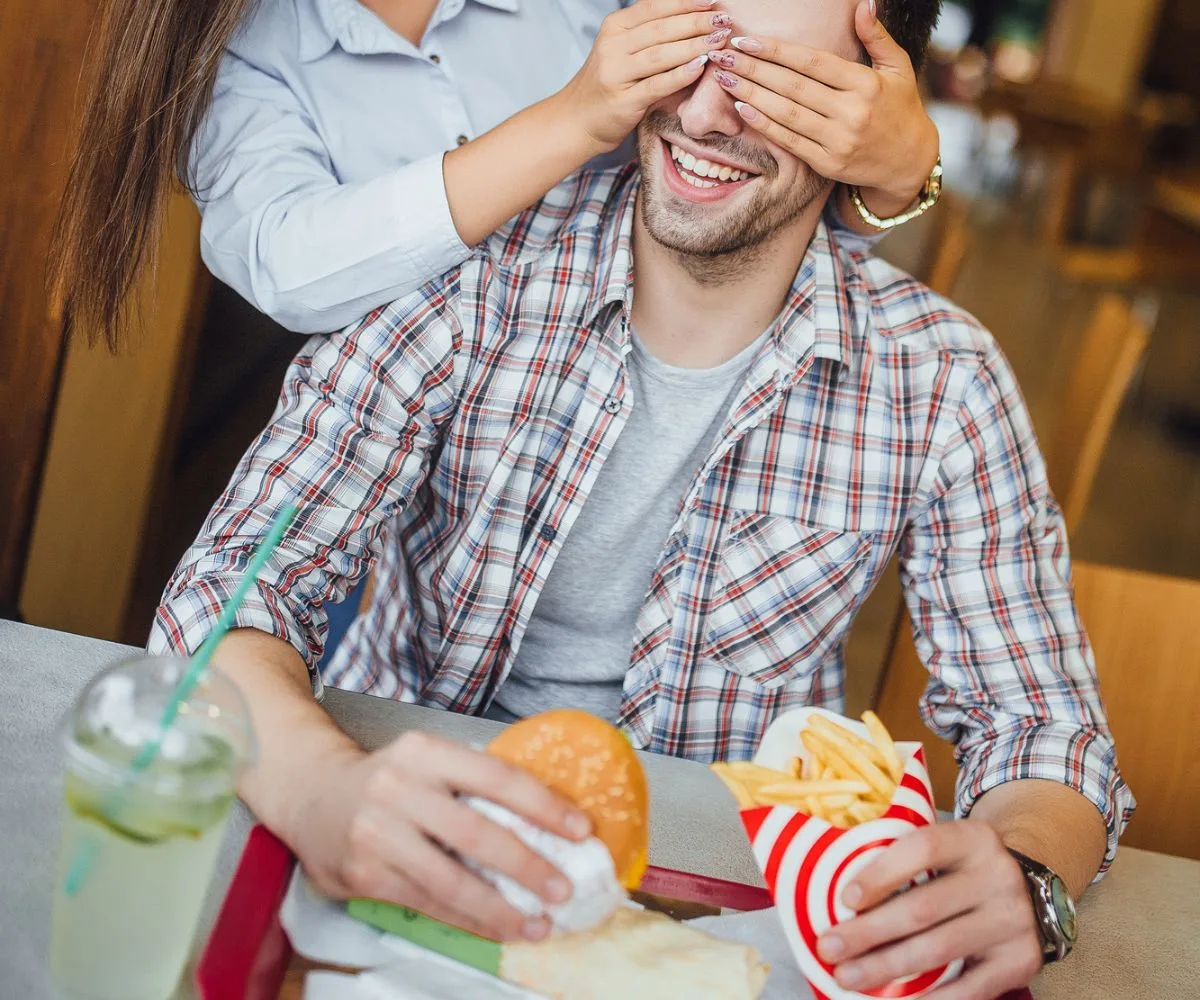 You set a budget beforehand, and keep track of how much each person spends to complete the various challenges. See what the two of you can come up with.
3. Dollar Store Tabletop Mini-Games Tournament
Did you know that Dollar Stores have lots of mini tabletop games? You could do what this couple did, and head to your Dollar Tree to pick several out.
Come home, and set them up. Nix the TV, and instead, compete against each other on your living room coffee table. Make it into a tournament by playing, say, 10 rounds and seeing who wins overall.
4. Boxed Brownie Doctor-Up Competition
Not only are there $1.25 boxes of brownie mix at the Dollar Tree, but you can also pick up sprinkles, frosting, graham crackers, nuts, and lots of other ways to doctor them up into your own creation.
Make it a competition where each of you gets $5 or $7 to buy the same box of brownie mix, and any other ingredients to give you an edge (all ingredients that you need to make the mix – an egg, some oil, etc. – should be available at home for everyone to use).
Compete in the kitchen at home by doctoring up your brownie batter and baking it, then doing a taste-test together.
Here are a few ideas for how to doctor up your brownies:
Layer of cream-filled cookies, sprinkles, extra egg yolks, sweetened condensed milk, etc.
Hint: need a tie-breaker? Ask the kids, bring them into co-workers, or get a second opinion from a neighbor.
5. Dollar Store Scattergories Date Night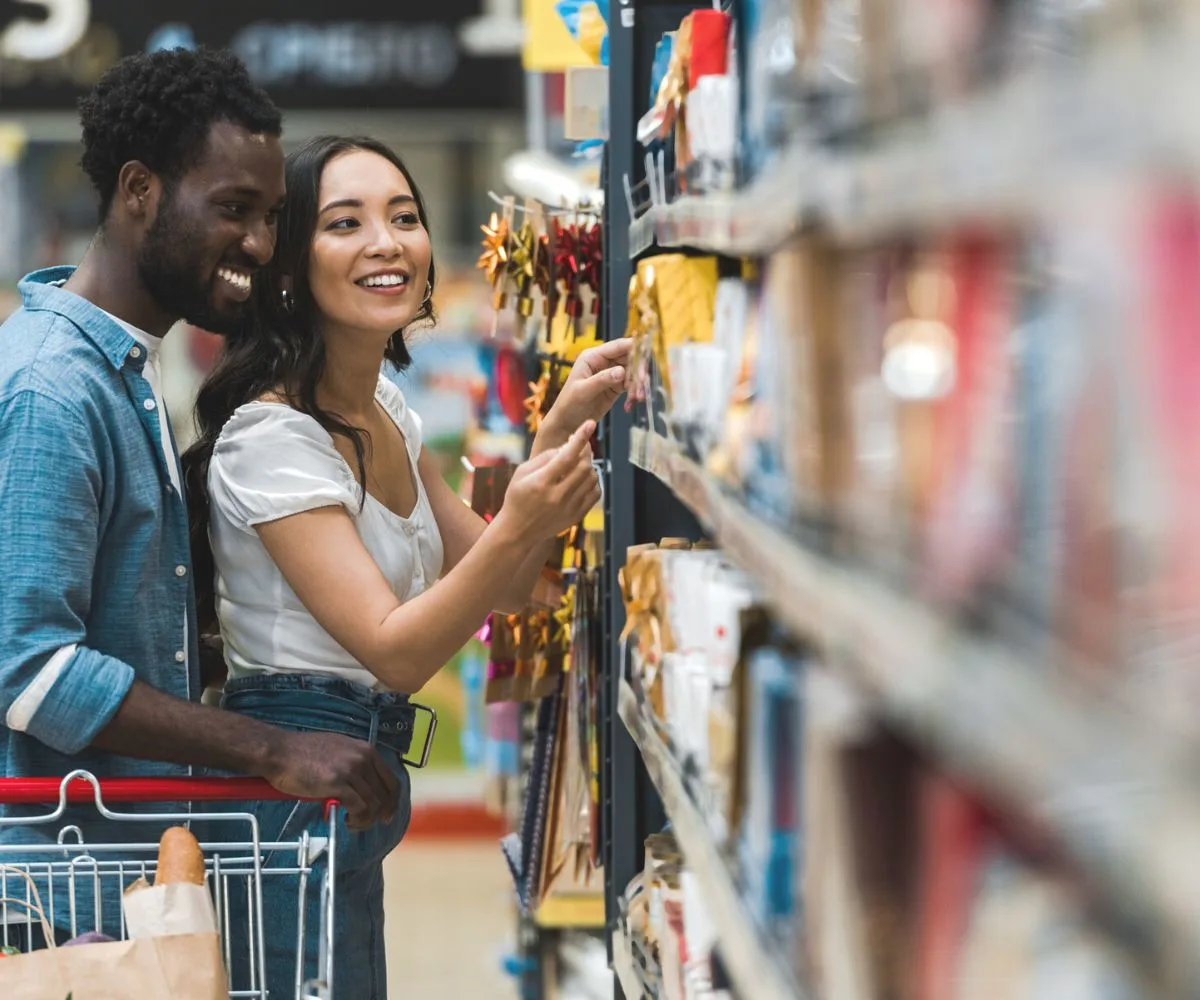 Do you like a little competition?
Take a letter dice, like the one found in a Scattergories game, and you and your partner take turns rolling it. Whatever letter you get, that's the first letter each of the products you purchase from the Dollar Store must start with.
Oh, and if you want to kick this up a notch? Limit the purchase to a particular section in the store. And add a timer…
For example:
$5 challenge to find the best item in the "home" category, that starts with the letter M.
$5 challenge to find the best item in the "food" category, that starts with the letter "B".
Etc.
Psst: don't have a multi-sided dice with letters, or a blank dice you can fill in with letters? Yeah…I'm pretty sure they sell those at the Dollar Tree. Just sayin'.
6. B-Rated Movie Night Experience
Remember when we all used to head to the local Blockbuster on a Friday night and pick out a movie to watch together + some of those boxed candies you could only find in the movie theater?
(Wait…am I aging myself?).
Well, turn to your local Dollar Store for the same experience.
Dollar Stores generally have a cheap-DVD section (I've never seen these for just $1.00, but more like $5.00 – $10.00. At Dollar Tree? They're just $1.25 – that's where I got these two).
But here's the twist: you're looking for bad, conversation-starting, gut-busting-giggle-inducing, B-rated movies. And trust me, there are plenty available at the Dollar Store.
You each get to pick out the "worst" movie you think you can find. Go ahead and get some movie night goodies too, like boxed candies, popcorn containers, and jolly ranchers to make some candied grapes from a few aisles over.
OR, create a Dollar Store Charcuterie board. Look at the one I did (also dubs as another fun Dollar Tree challenge idea).
Psst: Want more dollar store food ideas? You gotta check out my Dollar Tree Dinner Ideas, and Dollar Tree Meal Plan. You'll be very surprised what yummy meals you can make on the dollar-store-cheap.
Have a hoot watching these movies together at home – seriously, watching so-bad-it's-laughable movies with my husband over the years has been such a bonding experience.
7. Puzzle War Competition
Puzzles are super cheap at the Dollar Tree – just $1.25 – so why not grab two of the same kind, go home, and see who can finish it first?
Even better if you guys put some fun stakes on the line. Like winner chooses the next Netflix series you guys watch together, or loser does the dishes.
Psst: looking for more cheap date night ideas? You can do several of these bookstore date ideas for free, and here are cheap picnic date ideas.
8. $25 Romantic Dinner Challenge
This is an at-home date night that you can set up for your spouse – just like this man did.
Create an entire romantic evening, only using $25 and the supplies at your local Dollar Store.
For example, this man decorated the table with a beautiful centerpiece he cobbled together from the Dollar Store. He then had a three-course meal (with only one course – the Caesar salad – coming from a grocery store). He even purchased a gift for his partner, which were all the things needed for an at-home spa experience.
How awesome!
Hint: this would be great for a low-budget Valentine's Day idea.
9. Dollar Tree Paint & Sip Night
Did you know that Dollar Stores have a craft section? This was news to me.
You can gather all the supplies you need for a paint date night – the canvas, brushes, paint holder, and paints – and set this up at home for your partner.
Here's how one couple did this:
Bonus: Halloween Costume Showdown Date Night
Ooohhh have I got a fun Dollar Tree date night idea for you.
Do you want to have the absolutely silliest time, ever?
We sure did – and we needed it.
After moving cross-country, and taking care of a gazillion adulting logistics over the last few months…we got downright silly with each other.
This was seriously the funniest, best Dollar Store date idea we've ever done – to pick out Dollar Tree Halloween costumes for each other and then model them at home.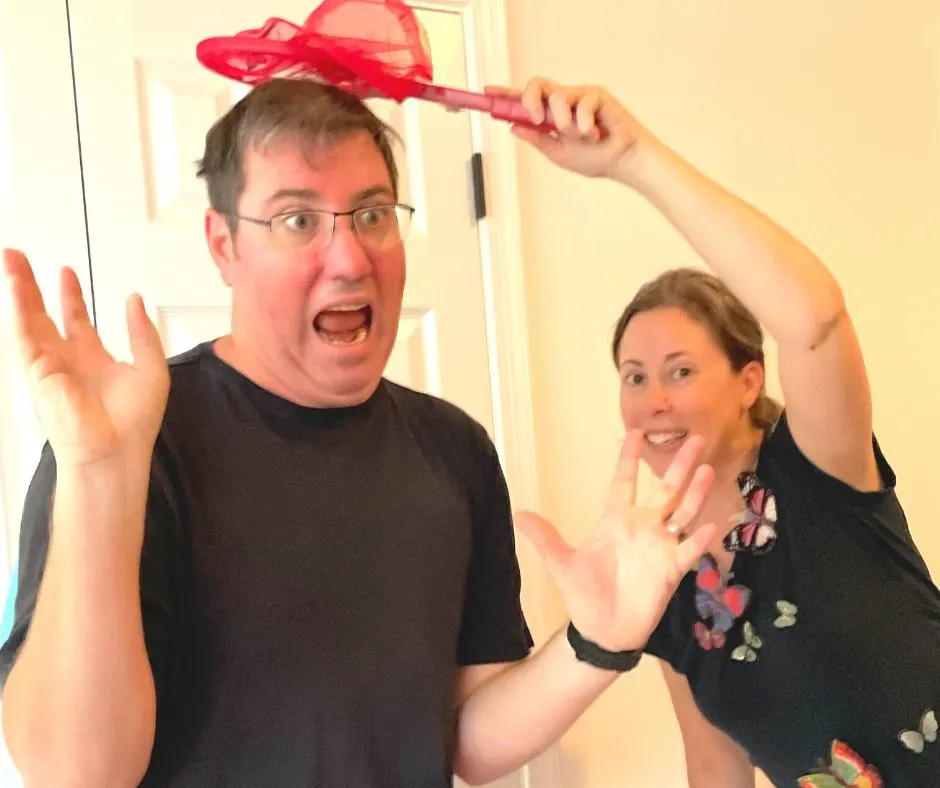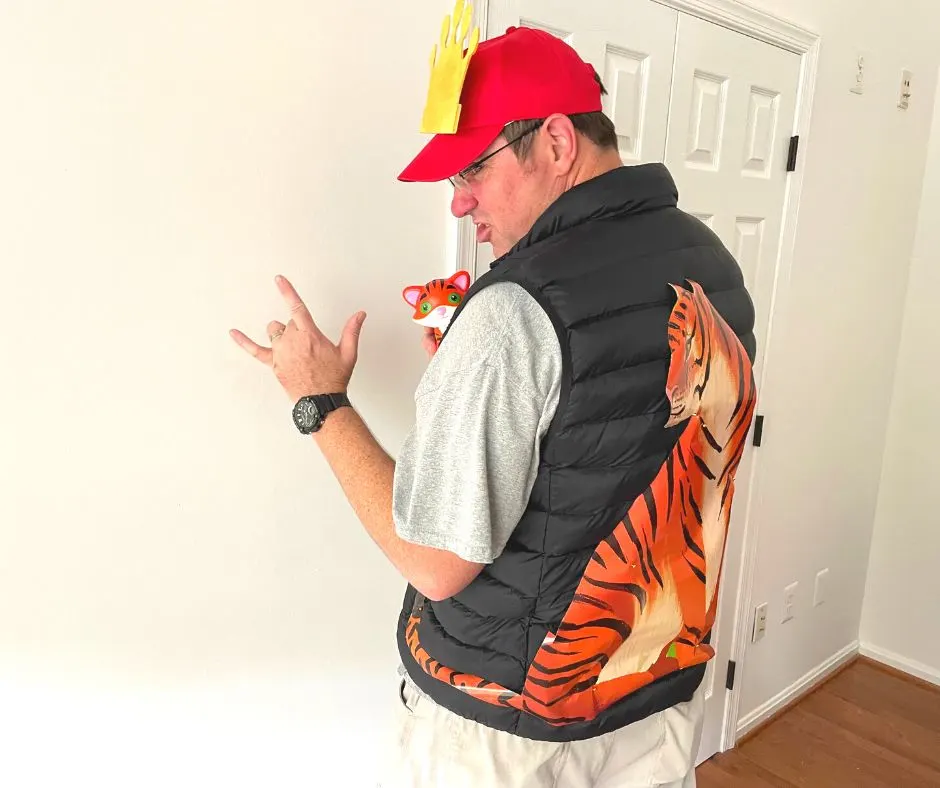 Recreate our date night by meeting up at the Dollar Tree with the task of finding a complete Halloween costume for each other.
Introduce the rule that you must wear (at least try on) the costume the other person finds for you. You can make a budget of, say, $3.75 (3 items) or $6.25 (5 items) plus tax. Or, you can just keep things open.
My family and I used to shop all the time at the Dollar Store (it was the Dollar General in our town) when I was a kid…and then I just, kinda, stopped in my 20s.
Maybe I thought it was uncool.
Maybe I thought I could get better quality elsewhere.
I don't exactly remember why – but lately? I've been totally into the Dollar Store again.
And I cannot WAIT to try a few of these Dollar Store date night ideas out on my own husband.
The following two tabs change content below.
Amanda L. Grossman is a writer and Certified Financial Education Instructor, Plutus Foundation Grant Recipient, and founder of Frugal Confessions. Over the last 13 years, her money work has helped people with how to save money and how to manage money. She's been featured in the Wall Street Journal, Kiplinger, Washington Post, U.S. News & World Report, Business Insider, LifeHacker, Real Simple Magazine, Woman's World, Woman's Day, ABC 13 Houston, Keybank, and more.
Read more here
.
Latest posts by Amanda L Grossman (see all)