Low-Budget Valentine's Day ideas to show your sweetheart how much you care…in a budget-friendly way.
You're looking for low-budget Valentine's Day ideas…but you don't want to look cheap, right?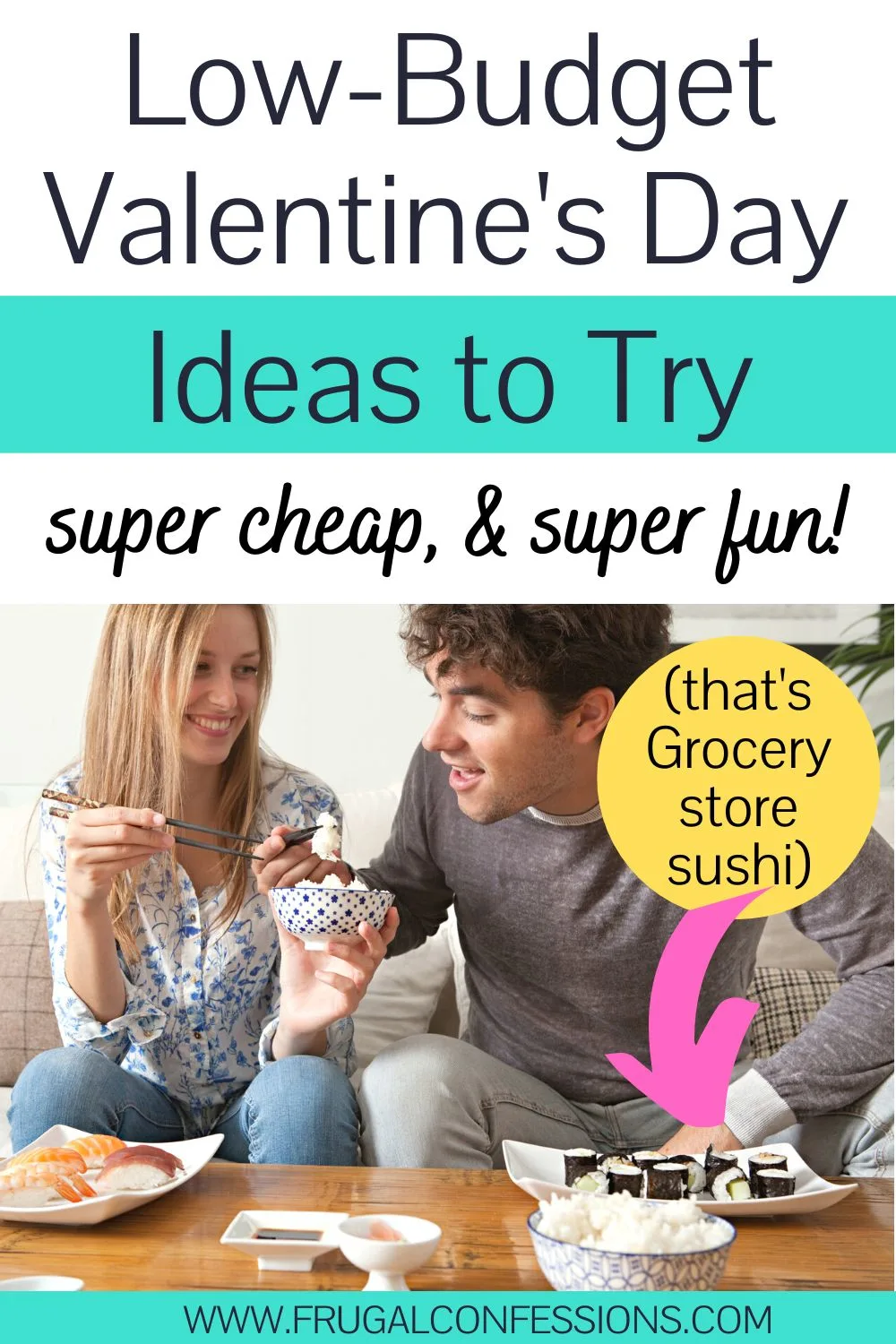 I totally get it.
Hint: you don't need a wad of cash to do that to make your partner feel totally special.
That's why I've written the ultimate list of low-budget Valentine's Day ideas (whether staying in OR going out) to help you pull this one off in style.
Low Budget Valentine's Day Ideas at Home
How can I make Valentine's special at home?
1. Try Out a Free Couple's Intimacy App
Woah…I'm throwing around the word "intimacy" already?
Yup.
Take yours up a notch by downloading one of these free couple's apps, and going through the prompts and activities.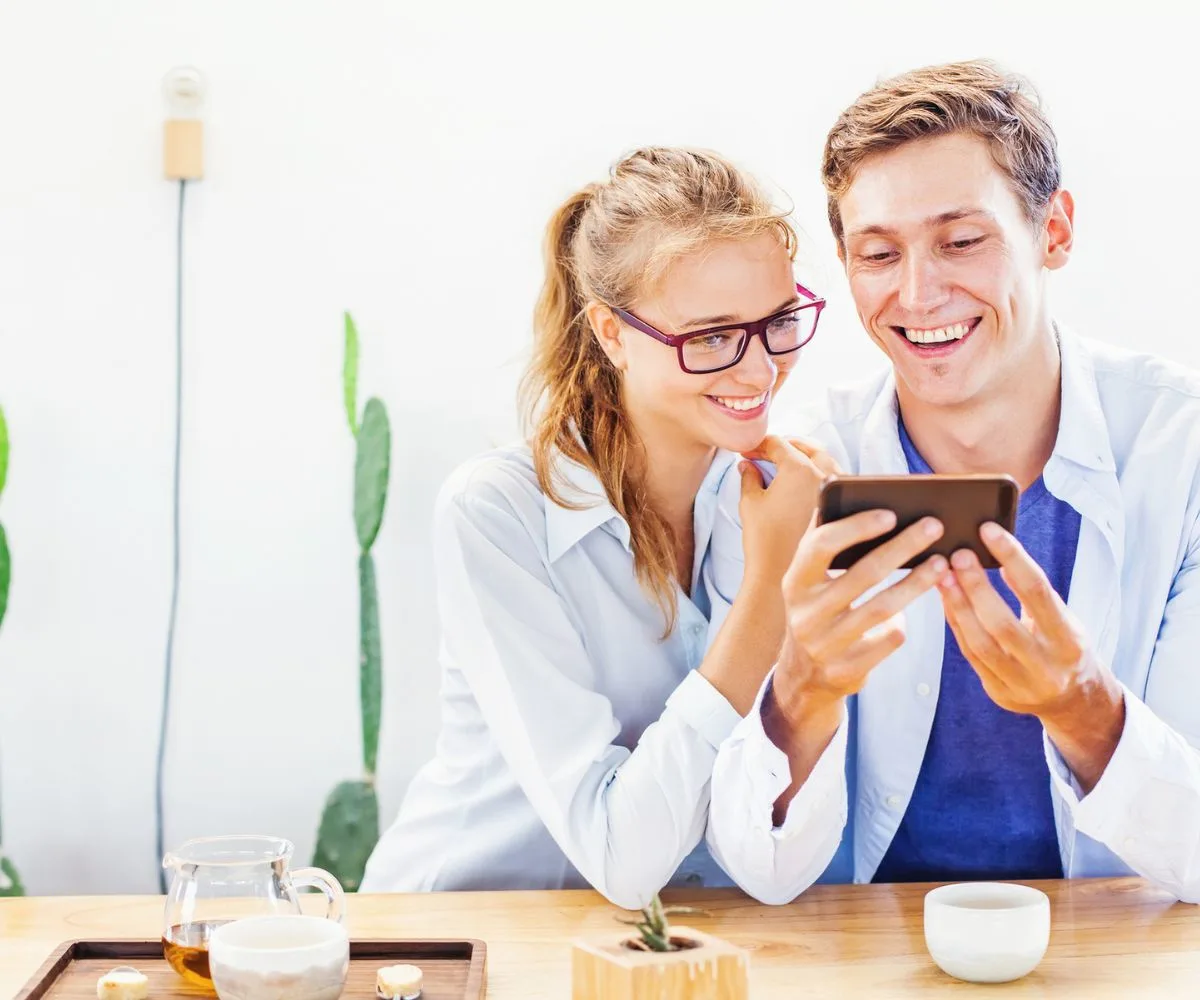 My recommendations:
Pick one, download, and pick something out you want to try. Then, write a note to your mate asking them to download the specific app, and do the instructions at a certain time.
Psst: reallllllly light on cash? Here are 20 more free Valentine's Day ideas.
2. Up-Level a Box of Chocolates
If you do end up buying them the good ol' box of chocolates, add something special to it by printing out these free romantic chocolate box messages and one under each chocolate square.
Now she'll be impressed!
3. Shower Them in Love – in Two Ways
One of the BEST surprises by my husband? Was when he wrote a sweet note to me in our shower with this waterproof shower notepad.
For the next several months, we wrote little notes to each other, back-and-forth, that we would only see as we took turns showering.
Another fun shower idea? I LOVE this inexpensive way to create a memorable evening for your loved one (hint: it involves filling a bath tub with balloons!). Here's your free printables.
4. Make Strawberry Milks + Heart-Shaped Cake
If you're anything like me, then you haven't had strawberry milk since you were a kid (ahhh, those good ol' cafeteria days!).
Recreate a bit of that childhood innocence + yumminess by whipping up a batch of strawberry milks, and then baking a homemade heart-shaped cake (all you need to achieve that heart shape are two round cake pans).
5. Grab a Container of Grocery Store Sushi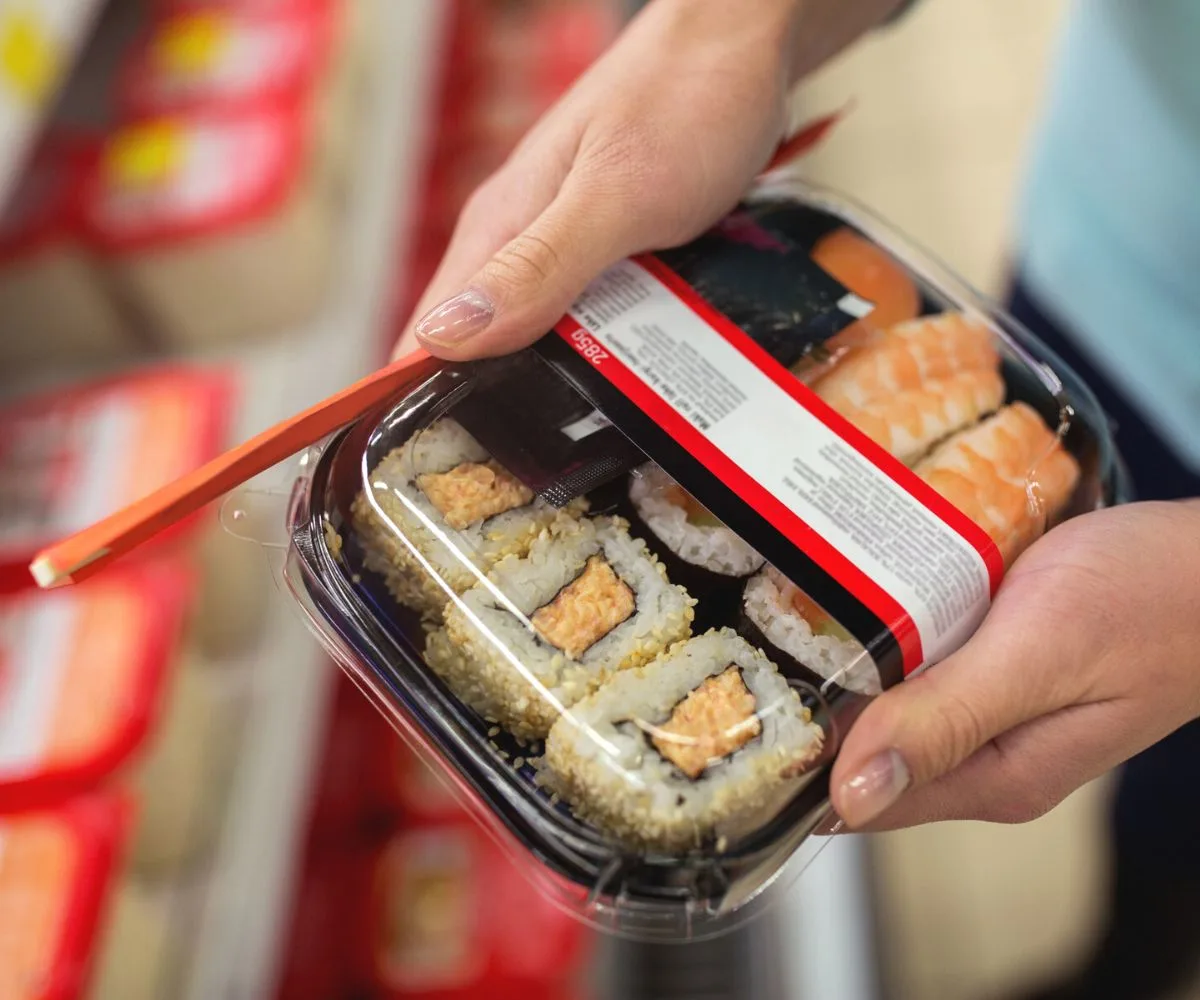 Sushi at a restaurant? Very expensive. A better option for an at-home Valentine's Day night is to grab a box or two at your local grocery store.
Hint: Be sure to ask them for some chopsticks – always makes for a fun eating experience.
6. Make a Chocolate Bar Bouquet
Here's a tutorial + free printables showing you how to make a candy bar bouquet. Now that's something different from a regular ol' box of chocolates!
Speaking of box of chocolates…if you still want to give them one but want to spice it up a bit, then keep reading.
7. Flamingo them…with Love
You know how people put a bunch of pink flamingos in other people's yards? Do this, but with whatever materials you can find (here's a cheap pack of mini ones).
Check out your dollar store, and see if you can find a bunch of gnomes, or a bunch of hearts, or anything, really, and spread them out in the back or front yard on Valentine's Day eve.
What a surprise for Valentine's Day morning!
8. Do a Chocolate Taste-Testing
When our little guy was an infant, I set up an at-home chocolate tasting date (free printables here).
It was so fun to go to the grocery store's "luxe" chocolate area, and pick out 5-7 chocolate bars that we would never normally buy.
Like chocolate bars with various percentages of cocoa, with spicy ingredients, with sea salt, white chocolate bars, etc.
Then after our baby went to sleep, my husband and I got to experience something new together.
9. Make a Giant Homemade Candy Bar
Either together, or as a surprise, try tackling one of these huge candy bars:
10. Create a Magnetic Love Message
Grab a set of magnetic poetry (you might have an old way laying around – I do), and leave a love message or poem for your beau on their mirror.
11. Create a Valentine's Themed Charcuterie Board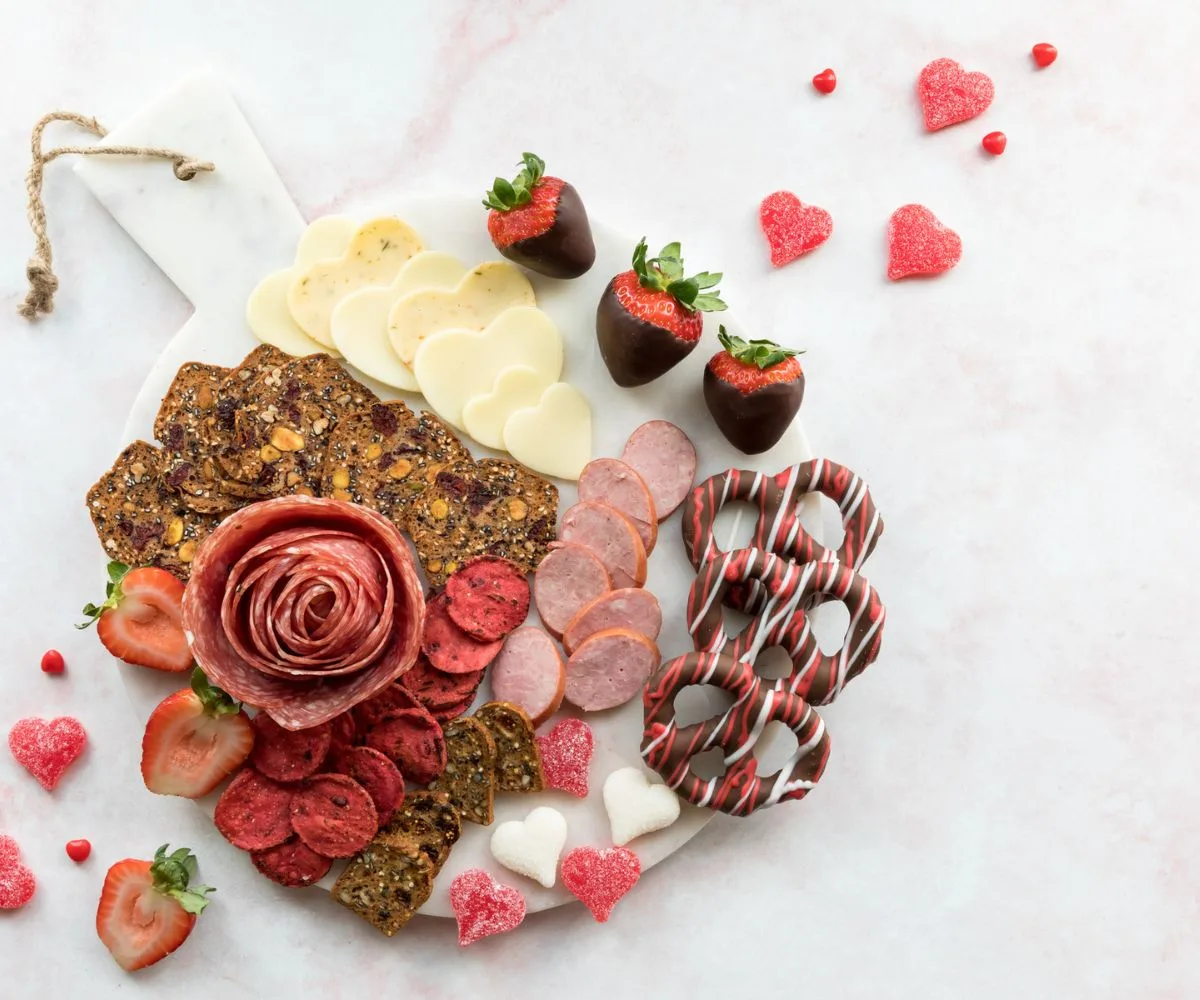 I could not write this article without showing you some super-cute Valentine's Day-themed charcuterie boards.
You could even do one just for dessert with chocolates and candies on it.
Check out these:
12. Set Up a Fireplace Scene
You can light the fireplace (after the kids go to bed is great), lay down a blanket in front of it, and have some glasses of wine ready for just the two of you.
The makings of a romantic evening!
13. Bust Out the Fondue Pot
Fondue is such an engaging and unique way to experience dinner that it'll feel like a date.
You can go traditional swiss fondue, or chocolate fondue for dessert (and anything in between).
Anyone who has experienced dessert at a fondue restaurant quickly realizes that you can dip just about anything in chocolate:
Strawberries
Rice Krispy treats
Marshmallows
Bananas
Pretzels
Cheesecake cubes
pound cake
etc.
You don't even need a fondue set; simply make a tray of dippable, cut-up foods, and make a fondue chocolate recipe in a pot over the stove.
When you're ready to begin eating, take it off the stove and place it on top of an oven mitt or something that is insulated to help keep it melted (you may need to reheat depending on how long it takes you to gobble down the goodies).
14. Read Out Loud to One Another
Reading to one another is a very calming, soothing experience. You can choose a children's book, the bible, Harry Potter, poetry — the library's the limit.
15. Print Out this 52-Deck of Date Ideas
Show your love that you're planning ahead beautiful dates you both get to go on the rest of the year with this free 52-deck of date ideas.
Go to your local office store ahead of time, and print it out/put it together.
Voilà!
Hint: Take this one step further by choosing the specific ones you want to plan for the two of you, putting them on a calendar, and showing them what's happening in the month ahead for the two of you.
16. Create a Marriage Binder
My husband and I took a few, free marriage classes together over the last few years, and WOW, did we enjoy them (plus they made a huge difference!).
Why not take the time to buy a beautiful new binder, print out the printables for a free online marriage course (you'll need two sets for some of these so that you can both fill them out), and dedicate the time with your spouse to go through everything?
Again, this shows an incredible commitment and love towards your significant other.
Here's a:
Next up – what are some good date ideas for Valentine's Day?
Low Budget Valentine's Day Date Ideas
Do you have to stay at home on Valentine's to do it cheaply?
Not at all!
Here are low budget Valentine's Day date ideas (in case you're itchin' to get out).
1. Meet at a Sweets 'n' Treats Bar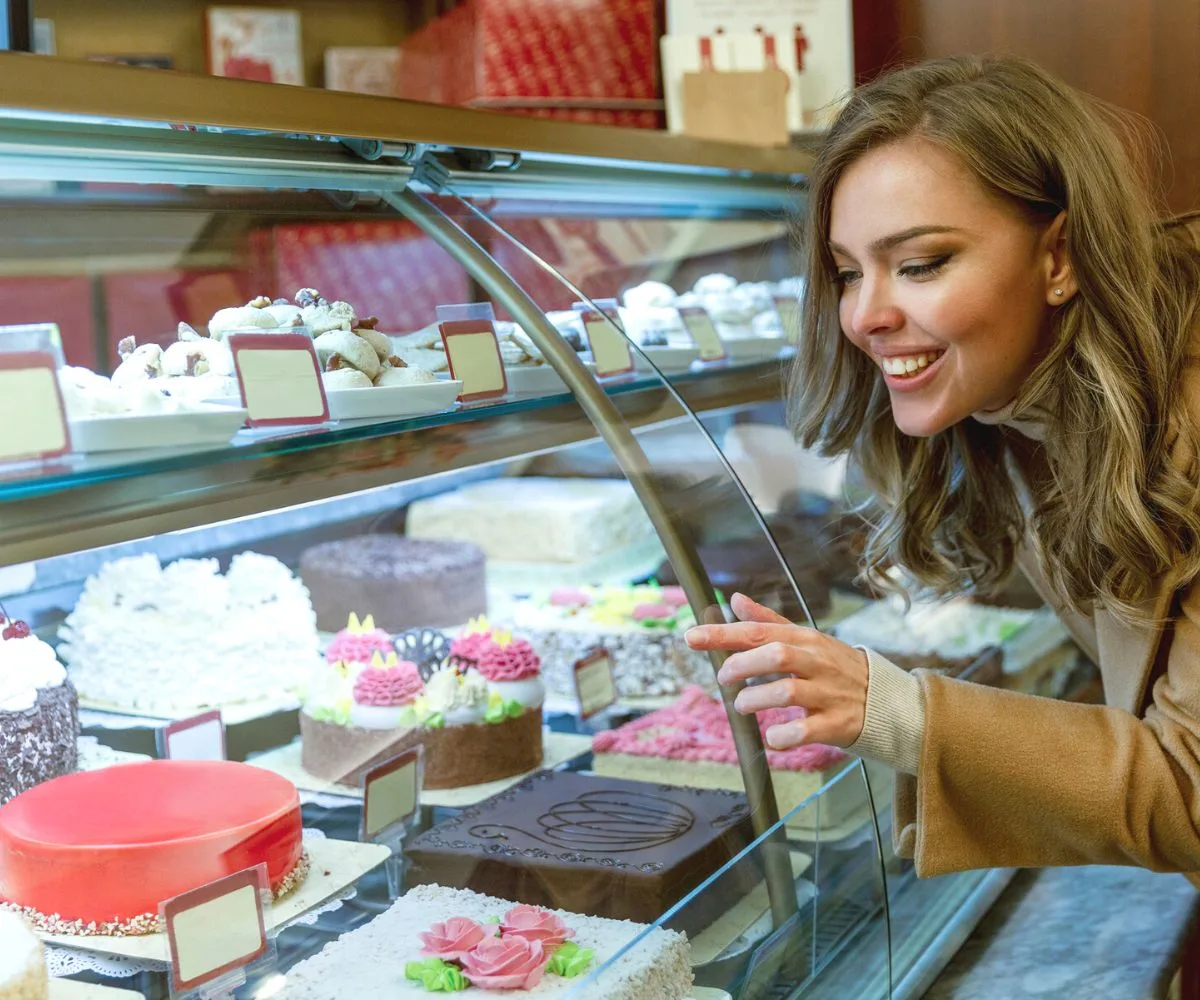 Step into a restaurant on Valentine's Day? And you're bound to be about $60 lighter (at least).
Instead, find a super-boutique-y candy or dessert bar near you – I've been to a raw cookie dough bar, a chocolate bar, and there are many other types like these – and have your beau meet you for a sweet treat together.
2. Date, Bachelorette Style
You know how on the show, The Bachelor and The Bachelorette when they do the hometown dates?
Let me get you up to speed: when there are only a few contestants left for the Bachelor or Bachelorette to choose from, they do hometown dates where they show each other where they're from.
These are super cute, and you'll learn so much from doing one together.
You can set one of these up for your love as well, including:
Take them to your Alma Mater
Take them to the "Make-out Place" from your teens
Look at old photos at your parents' house
3. Play a Game of Questions at the Coffee Shop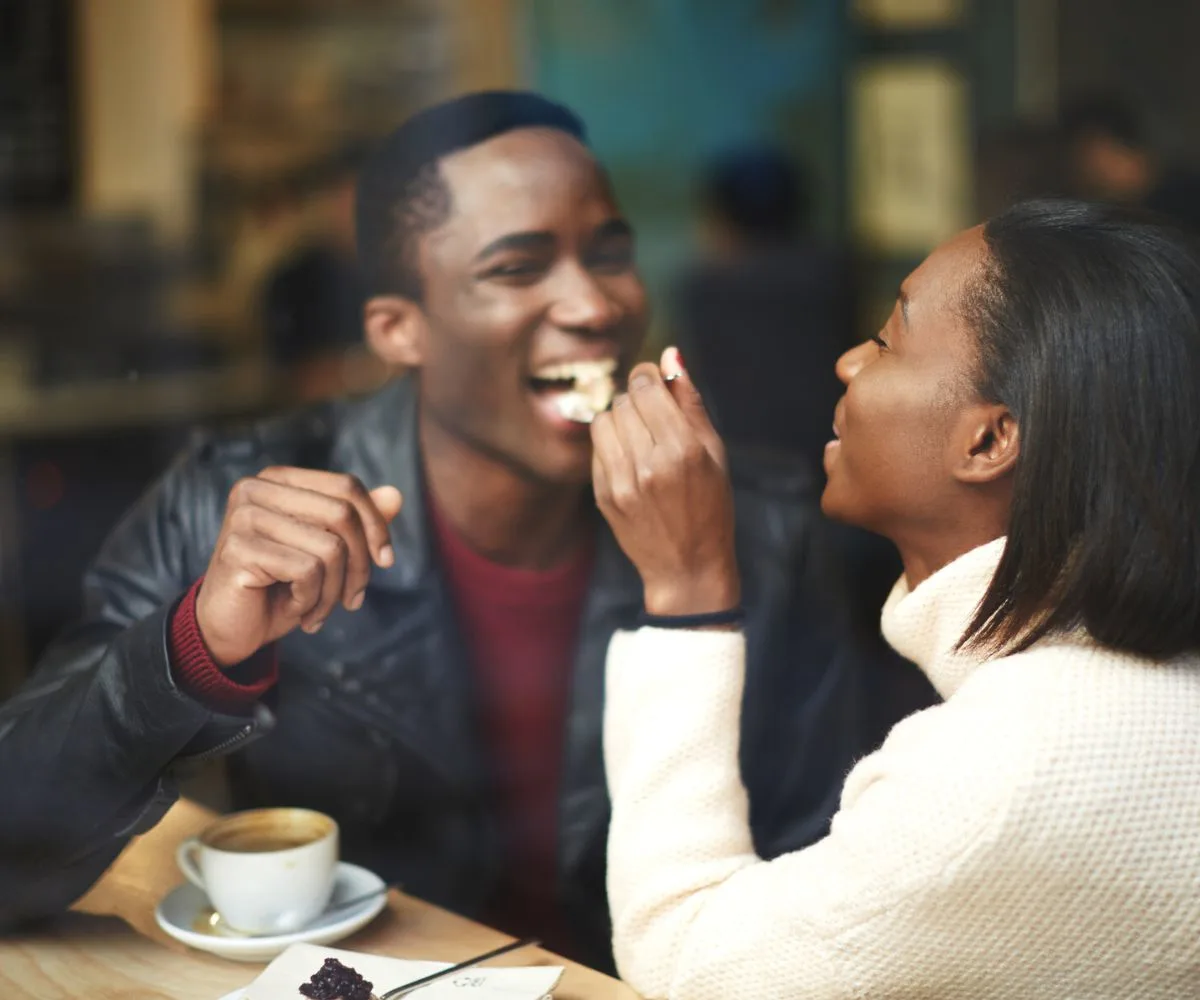 I absolutely love sets of questions for couples to ask each other.
They spark conversations, they help you engage with each other (without a television), and you learn something new.
Here's TableTopic's Couples questions, and a free printable set of couple's questions.
Psst: here are 16 more coffee shop date ideas.
Inexpensive Valentine's Day Gifts for Her
Ever wondered what makes the best Valentine Gift for the woman in your life?
As a woman, I'd like to give you my perspective on that.
Great Valentine's Day gifts:
Show her you find her so intriguing, that you want to get to know her even better
Honor something from your couple's past
Give her a glimpse into how much she means to you
Notice how I didn't say it costs a certain amount of money? Because it doesn't have to. Free Valentine's Day ideas, cheap activities, or expensive gifts all fit the bill, so long as they help you communicate something important – the depth of your love, and the future you hope to have with her.
You can keep a couple's journal over the course of three years.
I did this with an old boyfriend, and it was a special thing – it was while we were in separate colleges, and we would trade the book each weekend we saw one another. What a cute way to both talk to each other AND to keep a history of your relationship!
One of the most romantic gifts my husband and I gave each other was to purchase a piggy bank (actually, a cow-bank) on our honeymoon in Austria.
We dedicated all the change inside of it to future date nights and romantic notions.
Why don't you do the same?
The next trip you take with your girlfriend, pick up a souvenir piggy bank (or, buy a date night piggy bank). Then, present it to her on Valentine's Day, and tell her that all the change you two save in it will be cashed in for future, romantic date nights.
This is one of the most romantic things you could give someone — a fill-in-the-blank book that you fill out ALL about them and what you love about them.
Get a special date engraved with this keychain (maybe your first date, your first kiss, engagement, etc.).
Let me tell you how a few people on my own list are getting this really cool essential oil diffuser for holidays throughout this year! I'm even ordering one for myself. What would make this romantic? Well, add in an essential oil that is known to be an aphrodisiac.
Here is your go-to for couple's massage tutorials and tips. I'm a member of this guy's email list, and created an entire date night around his massaging techniques.
Hint: he sells an almond massage oil called Melt – the only ingredients are almonds – and I bought us a set to use on our couple's massage date night!
Have the two of you figured out your love languages yet? Here's the book on it (with a quiz you each can take in the back — my husband and I did, and we found out a lot about each other!), and here's a deck of love language cards.
That's a wrap on all the low-budget Valentine's Day ideas I could think of for you. If you've got more, please share them below! You never know who you might be helping out.
The following two tabs change content below.
Amanda L. Grossman is a writer and Certified Financial Education Instructor, Plutus Foundation Grant Recipient, and founder of Frugal Confessions. Over the last 13 years, her money work has helped people with how to save money and how to manage money. She's been featured in the Wall Street Journal, Kiplinger, Washington Post, U.S. News & World Report, Business Insider, LifeHacker, Real Simple Magazine, Woman's World, Woman's Day, ABC 13 Houston, Keybank, and more.
Read more here
.
Latest posts by Amanda L Grossman (see all)