Did your Mom lovingly (or dismissively) tell you that she doesn't want anything for an occasion? Here are wonderful gifts for a Mom who "doesn't want anything".
So, it's Mother's Day soon, or your mother's birthday, or Christmas…and when you ask your Mom for gift suggestions, she tells you that she doesn't want anything.
That she has everything that she needs.
That her children's health is all that matters.
*sigh*.
I mean that all matters a lot.
But those responses kind of makes shopping for Mom a bit of a drag, amiright?
As a mother myself, I can tell you that there are several reasons why your Mom might have told you that they don't want anything for Mother's Day, their birthday, or even Christmas.
For starters, they might see that you're struggling a bit financially. As mothers, we want the best for our kids! And we certainly don't want to add to your situation.
It's our job to help you through your situations, not add to them, right?
Secondly? Some moms seem to own just about everything, and they know that the only thing that will make them happy – love, quality time together, etc. – can't be bought at a store.
Why bother asking for something and costing their loved ones more money?
If you're stuck looking for gifts for Mom who doesn't want anything, then keep reading. I've got you covered with some seriously awesome ideas.
Gifts for a Mom Who Doesn't Want Anything
When you're dealing with a Mom who says they don't want anything, then your best bet is to get them a gift that either:
Is meaningful to them
Creates an experience and memory for them
Is useful to them and they can consume it in some way
And if you can find one that satisfies more than just one category? Even better!
Let's get started.
Give Your Mom the Gift of Nurture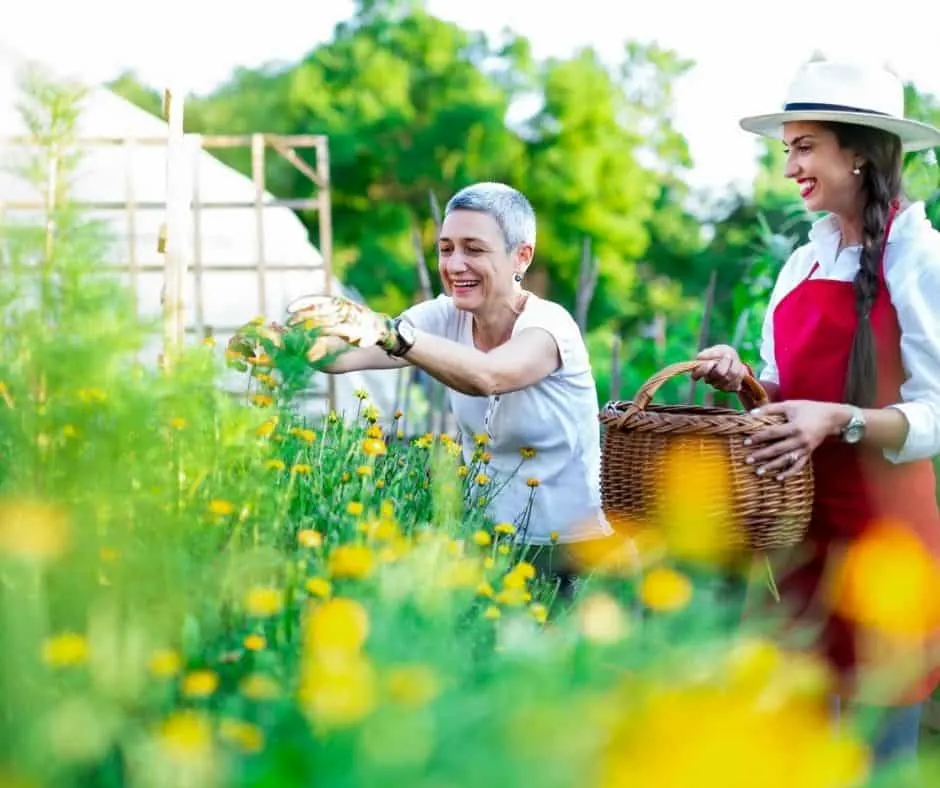 The Mom role is one of nurturer. Even mothers who aren't exactly the nurturing type still probably spend their days thinking about others, doing things for others, and using their energy and time for others.
Why not use one of the ideas below to give your mother some of YOUR nurturing? She deserves it!
1. Sunday Honey-Do List
Tell your mother that she gets to create a list of things she would love done around her home, and you'll come over on XX Sunday afternoon (or whenever else works for both of you) for X number of hours to devote to getting it done.
2. Clean Her Car (and Top it Off with Gas)
How nice would it be for your mother to drive a really clean car around – especially one she didn't have to clean herself? Take it to the car wash and get the outside washed, and then vacuum and scrub out the inside. A bonus she's sure to love? I came across this awesome essential oil car diffuser and got it for my stepmother – you can leave one in her car vent as a surprise! Also, here's a cheap glove compartment insurance card and registration holder you could surprise her with.
Psst: here's gift ideas for car owners.
3. Basket of Healthy Snacks You've Discovered
Type 2 diabetes runs in my family, and in recent years, I even need to watch my own blood sugar levels.
Something that I've loved to do is finding really healthy (read: no synthetic chemicals or weird stuff) snacks that are low in carbs and higher in protein than normal.
When I find good ones? I order them. You can do this, and then create a whole basket for your mother of goodies that are also healthy for whatever dietary restrictions she has.
Psst: does your own Mom happen to need to watch her sugars? Some of the best, and healthiest, low-carb but DELICIOUS snacks I've found so far are these parmesan crisps, these Cacao Therapy Dark Chocolate Peanut Butter Cups (I find them at Marshall's), and this Chike's Protein Iced Coffee mix (admittedly, has some chemicals in it – but WOW is it yummy).
4. Create a Sunday Dinner in Her Honor
I used to love when my grandmother would do Sunday dinners and have the whole family over.
Why not create a whole, homemade Sunday dinner, and invite your whole family to celebrate Mom?
5. Graffiti Her Car in Love
Hang with me here – why not take these washable car paint markers, graffiti your mother's car in love notes, and then in a card you give her, tell her you'll be taking her car for a car wash, as well?
Think about getting each of her kids and grandkids to write a fun message about what makes your Mom super special.
Give Your Mom the Gift of a Memorable Experience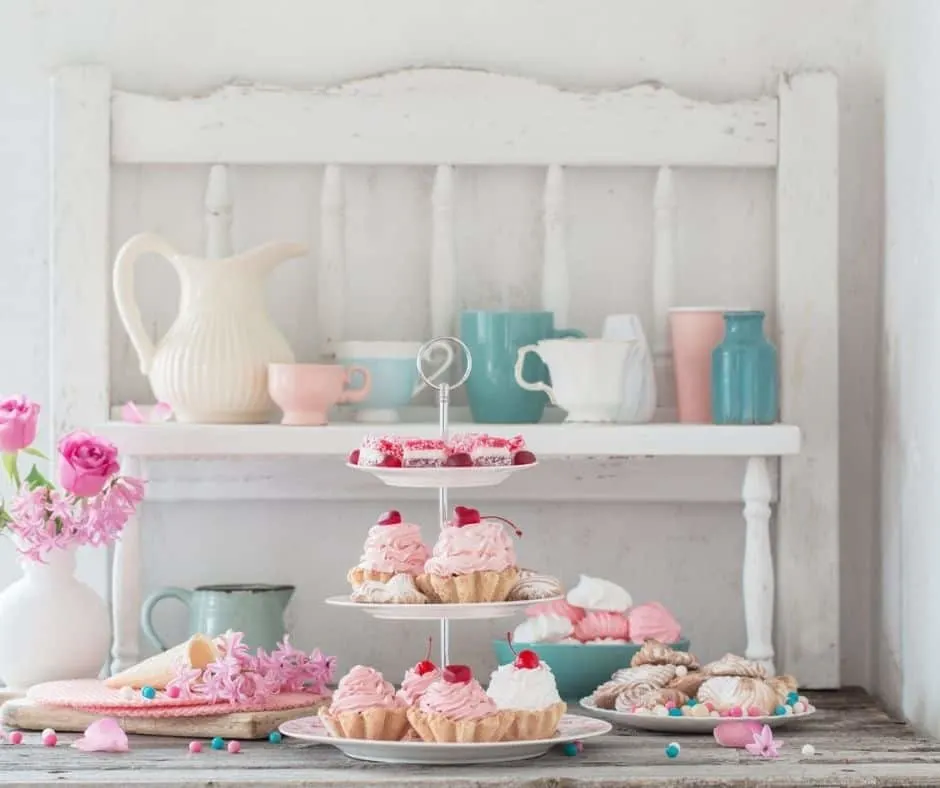 Experiences make such a great Mother's Day gift for the mother who has everything (or, for the mother who "doesn't want anything").
Because guess what?
Every experience is different and unique.
Psst: is your mother transitioning to her golden years? Here are 17 gifts to make life easier for elderly.
Here are some ideas for how to gift a memorable experience to your Mom:
1. Give her a Grandchild Trip
Does your mother get to see her grandchildren enough? Some do, and some don't – for any number of reasons. Gift your mother a trip with her grandchildren and you.
If you live far away, then fly to see her.
If you live within driving distance, then drive for a weekend.
If you're close to each other, take her out with your kids.
If she's been wanting some time with her grand babies, then gift her an afternoon with them all alone!
2. Try Out the Latest Trend Together
Does your mother like to try new things, but doesn't always have willing volunteers to go with her? Find something trendy in your or her neck of the woods, and offer to take her there to try it out.
This could be something like Poke bowls (one of my faves!), an escape room, a restaurant where you eat in the dark, etc. She'll have stories to tell her friends for weeks!
3. Take her Birding
I actually took a birding course in college (and yes, got up at sunrise each Saturday for a whole semester to go birding!).
It's such a fun pastime, and one your own mother might like to meet up and do with you at a local nature center. You can find a bird guide for your part of the country, here (I gifted my own mother a bird book when I was in college, and she still uses it to this day to identify the birds in her backyard!).
4. Take her to a Book Reading
Find a library or local bookstore with a book reading, and take your mother along. You can gift her a nice bookmark with your Mother's Day, Birthday, or Christmas card, too. One of my favorites is the last word bookmark.
5. Go on a Sunday Afternoon Puzzle Date
Does your mother like a good puzzle? Set up a puzzle date with her for a Sunday afternoon – just the two of you. You can make some hot tea, roll up your sleeves, and chat it up while seeing how far you can get with the puzzle pieces.
6. Do a Pioneer Woman Date
Our family just lovvveesss to watch the Pioneer Woman cook. Not only that, but we love to try out her recipes! Set up your DVR to record several Pioneer Woman episodes.
Pick one with recipes you like, buy the ingredients ahead of time, and invite your Mother over to celebrate her. Let her know you'll be watching the Pioneer Woman while actually cooking the recipes! What a blast.
7. Go on a Polar Bear Plunge
There are polar bear plunges taking place all across America – and doing this together to celebrate your Mom will be a very memorable experience for you both.
8. Take Her to a Wine Tasting
Many wine tasting events I've been to have either been free, or you've paid a nominal $5-$10 cost per person. It's a new, cheap experience the two of you can share!
Gifts for Mom Who Has Everything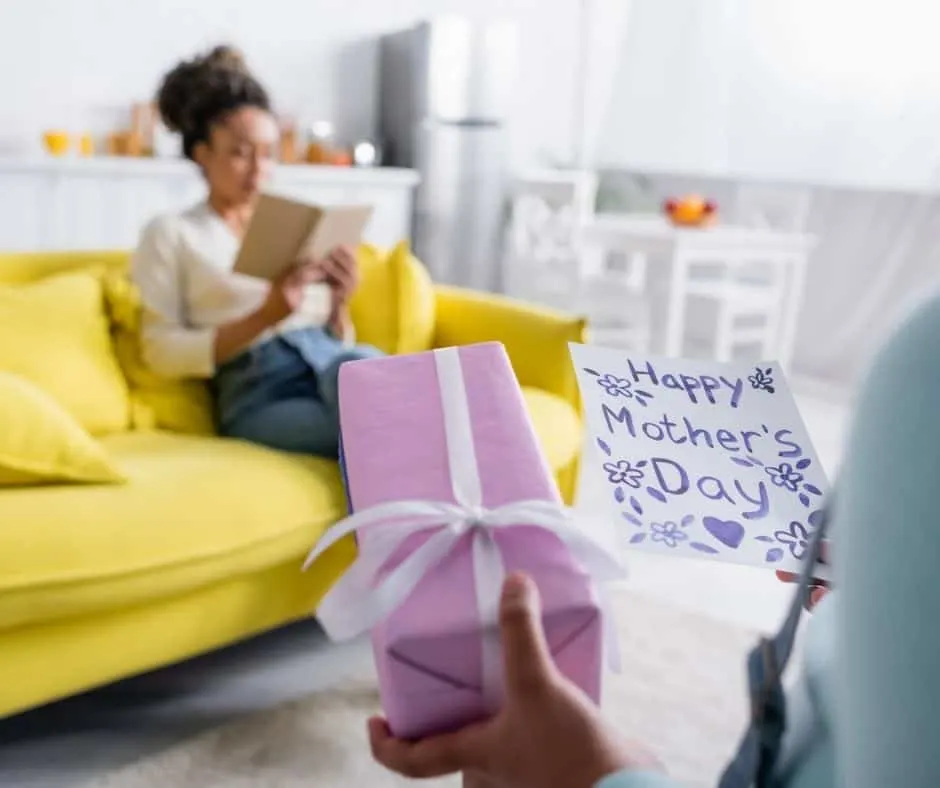 It's soooooo hard to shop for a Mom who has everything (or who SEEMS to have everything).
That's why I've done the work for you!
Look through this list below and pick something out that you know your mother will just love.
1. Suction Cup Bird Feeder
Why do I think your Mom might love this bird feeder? Well, it's so darn versatile.
She can put it outside of her kitchen sink window, and see what birdies come to visit. Or outside of a bedroom window, an office window…or any window.
2. Basket of Peanut Butters
Have you seen all of the crazy flavors available for peanut butter spread now? Collect a few, and put them in a basket along with some crackers or a nice loaf of bread, or some way to start taste-testing.
Here are some ideas:
3. Gourmet Marshmallows
Check out this gift box of artisan, gourmet marshmallows. Ummm….yes please!
4. Upscale Movie Night Popcorn Set
I love the variety of these gourmet popcorn kernels AND flavorings (White Cheddar, Sweet & Salty, Chili Lime, Buttery Caramel, and Sizzling Sriracha).
5. Amish Country Popcorn Set
I can't tell you for sure that this is Amish Country Popcorn (I come from Amish Country in PA, and I've seen quite a few marketers try to capitalize on things like Amish-Made furniture that isn't really made by Amish).
BUT, I can tell you that the Amish LOVE popcorn. And I can also say this product is from Indiana, which has a large Amish population as well.
6. Chocolatier Gift Set
I would be the very happy recipient of this chocolatier gift set. Love the packaging!
7. Tea Sampler Gift Set
Here's a darling tea sampler set. Personally, I'm partial to the cone-shaped tea containers!
Find tons more gift ideas for Mom: 41 inexpensive mother's day gift ideas, and 19 cheap Mother-Daughter activities ideas to do together.
Meaningful Gifts for Mom – from Daughter and from Son
Here's the part where we talk about some really meaningful gifts a daughter can give her mother, and really meaningful gifts a son can give his mother.
These are sure to be memorable!
Meaningful Gifts for Mom from Daughter
As a daughter, you want to give your mother a meaningful gift to honor her on Mother's Day. Check out some of the ideas below.
1. Create a Recipe Heirloom Book
Gather your mother's most treasured recipes (including ones from her mother, her aunt, and others that she's kept over the years).
If they're handwritten? Even better.
Scan them into your computer, and save the recipes as images so that you can then upload them into a Shutterfly or other memory book. You want to create a recipe heirloom book not only to give a copy to your mother, but to keep a copy for yourself, and to pass several more onto the rest of the family.
You can see how I did something similar here with my Hungarian Genealogy Recipe book.
2. Create a DIY Silhouette Family Portrait
You could get quite classy, and create a set of silhouette portraits of each person in your family (or just the kids). Frame them (make sure you use craft store coupons for 40% of when buying fames), and have them ready for Grandma on Mother's Day.
3. Create a Photobook
Google "free photobook deals" to see all of the current free and cheap photobook deals you can find (you generally have to pay shipping & handling).
Take a company up on their offer, and gather your photos of Mom from a trip, from a time period, etc.
You could even download images from her FB page (though I think you'd have to do this one-by-one – I did this for a friend, and spent hours downloading each of her images for a baby photobook I made her).
Meaningful Gifts for Mom from Son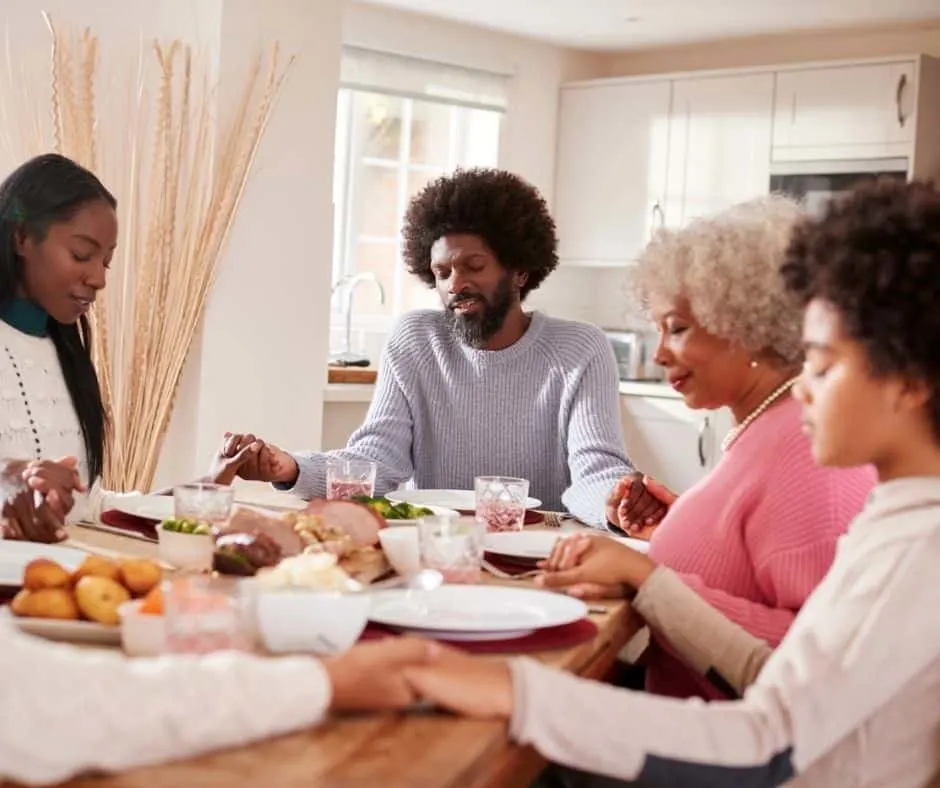 Below are some helpful ideas for meaningful gifts for Moms from sons. I happen to have a son, and these make me gush!
1. Take Her to a Gospel Brunch
Have you ever been to gospel brunch before? They're so inspiring and uplifting, and memorable! What a fun event to do with your mother as a Mother's Day gift.
2. Cook Her Dinner
How wonderful would it be to show your Mom your cooking skills, and have her over for a homecooked meal by her own son?
3. Enroll her in a Self-Defense Class
Are you worried about your mother's safety? Showing her your concern by enrolling her in a self-defense class would probably mean a lot – we love to know our children care about us enough to work on ensuring we're safe.
4. Take Her Out for Tea
Lots of places host Mother's Day tea, and if it's not Mother's Day, there are plenty of places with afternoon tea times that you can take your mother to.
Psst: this is my favorite mother's day gifts for moms who don't want anything. Why? Because my own husband did this for my first one when we had a little baby! An afternoon I'll never forget.
what to get a mom that doesn't want anything? Don't get stuck the next time your mother tells you she doesn't want anything. In fact, using the list of gifts for a Mom who doesn't want anything from above, you won't even have to ask her what to get her for her birthday or for Mother's Day, or for any holiday. You'll just pick something from your heart, and go with it!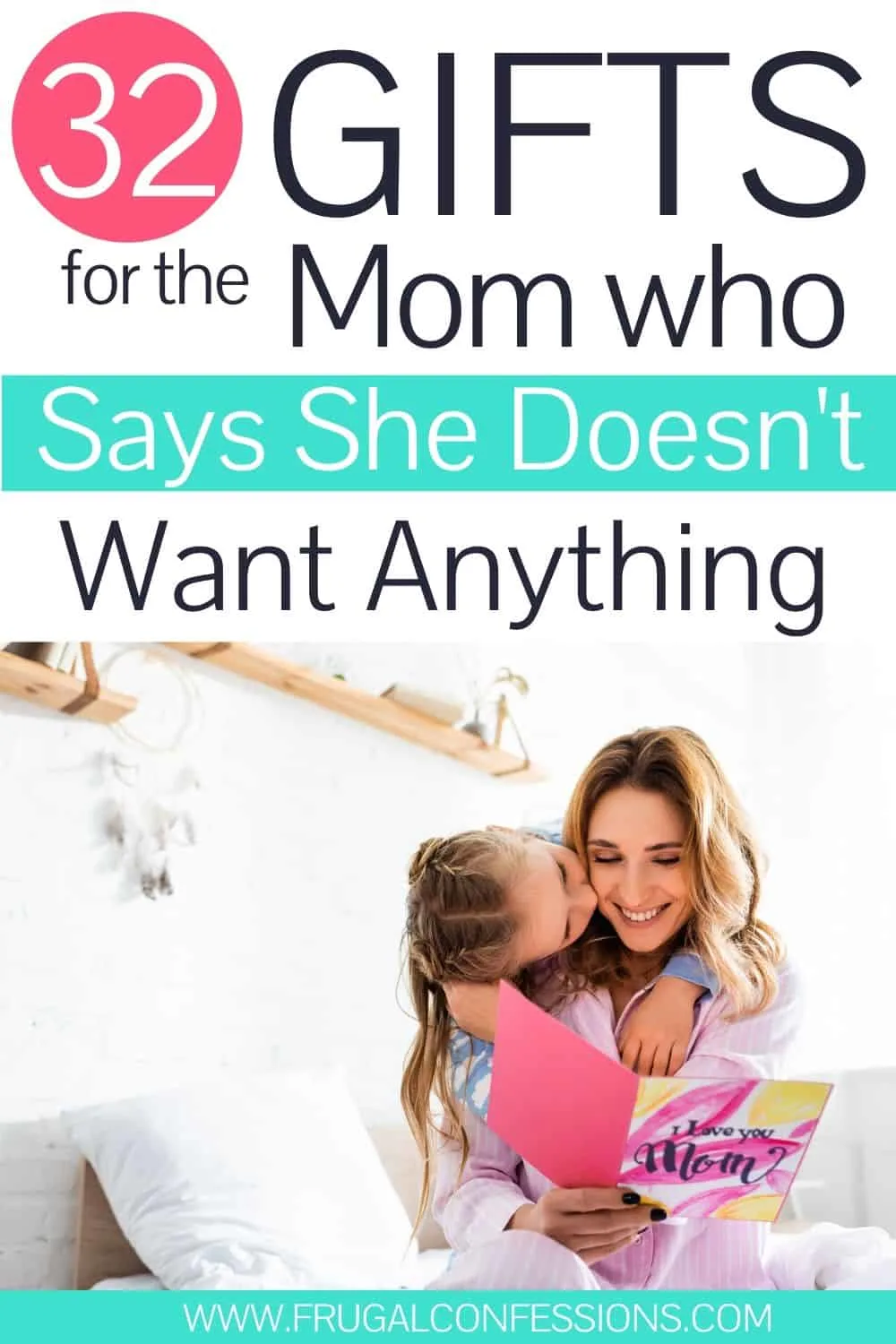 The following two tabs change content below.
Amanda L. Grossman is a writer and Certified Financial Education Instructor, Plutus Foundation Grant Recipient, and founder of Frugal Confessions. Over the last 13 years, her money work has helped people with how to save money and how to manage money. She's been featured in the Wall Street Journal, Kiplinger, Washington Post, U.S. News & World Report, Business Insider, LifeHacker, Real Simple Magazine, Woman's World, Woman's Day, ABC 13 Houston, Keybank, and more.
Read more here
.
Latest posts by Amanda L Grossman (see all)