Legacy gifts last much longer than other kinds. And these are the types you don't buy in a store — yet they have so much meaning.
Paul and I usually spend Christmas in PA with my family and will be doing so again this year. One of our favorite things to do is get up early on Christmas morning and walk/drive over to my sister's house to watch our niece and nephew open their gifts from Santa. Everyone is in their PJs, the Christmas tree is lit and crowned in early morning sunlight, and the room is filled with the sound of ripping paper—it's a very festive occasion! For a few moments I am transported back to my own childhood Christmases. Afterwards my sister and her husband cook us all a belly-filling breakfast.
While turning a living room into a temporary toy store on Christmas morning is really fun, I often wonder how long the gifts actually last. Children grow out of toys and clothes so quickly. Years later when they are older perhaps they'll hold onto the memory of a few beloved toys but nothing else will be left. Why not give some legacy gifts mixed in with the more short-term ones?
This post may contain affiliate links - it's how we keep the lights on around here. Here's our policy.
Why not give some legacy gifts mixed in with the more short-term ones this Christmas?
Click To Tweet
The word legacy seems to be synonymous with 'expensive'. But legacy gifts do not have to be expensive; they just have to be lasting and meaningful. These are gifts that your receiver will take with them into adulthood, and perhaps even pass along to another generation. Legacy gifts do not have to be expensive; they just have to be lasting and meaningful. Click To Tweet
Some of my favorite legacy gifts that lasted far longer than childhood for me include savings bonds from relatives, a ring my father and stepmother passed down from my grandmother, and a personalized storybook from my great-grandmother.
Let's see if you can create the same lasting treasures for your loved ones with some of these ideas.
Legacy Gifts that Don't Come from a Store
Pass Down a Family Heirloom: This example shows that cost and value are two different things, as passing down an heirloom will cost you nothing and will be infinitely more valuable than any of the other gifts you purchase this year. Take the time during the holidays to pass on a family heirloom such as a quilt, an afghan, a piece of jewelry, or a secret family recipe either from you or from your ancestors. If your child is too young to understand or take care of this gift, you can store it for them until they are old enough.
Create a Personalized Storybook: My great grandmother gave us the coolest gift one year when I was 6 (I only know my age because it is in the book) by personalizing a Christmas story with me, my brother Adam, and my grandfather's dog Jasper. It was magical when we read it as children, and now it is a cherished book in my library. You could create one from scratch, or I believe there are companies that do this with a few inputs of information from you (google "personalized storybook".
UPromise Account Opening and Credit Card Gathering: You can roll up the account opening paperwork and wrap a bow around it to present to the parent/child like a diploma. I did this for my niece when I was a broke college student. To date we have $160 in free money for her college education, with another 9 years of savings to go!
Construct a Family Tree: Aside from the occasional school project that involves children in researching their family history, in general children don't seem to be too interested in their family history. This usually comes a bit later in life when finding one's roots becomes much more important. By creating a family tree for a child even if they don't appreciate it right now, you will be preserving your family's history and ensuring that as a young or middle-aged adult your child will have the information they need to fully research their history. Here is a free family tree template you can download and use.
Start a Collection: Along with other gifts, my mother gave each of us one Hallmark ornament of the year each Christmas. These ornaments were stored over the years, and I am happy to say that for the last three Christmases my husband and I have decorated our tree with them. Great gifts Mom!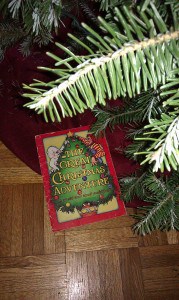 I hope you can see from the examples above that legacy gifts do not have to cost a fortune. In fact, they are very reasonably priced, and will bring much joy and warm memories to the receiver for years to come.
I would love to hear your own ideas or real life examples of legacy gifts! 
https://www.frugalconfessions.com/wp-content/uploads/2018/07/Untitled-design-12.png
0
0
Amanda L Grossman
https://www.frugalconfessions.com/wp-content/uploads/2018/07/Untitled-design-12.png
Amanda L Grossman
2011-12-12 05:00:45
2018-08-14 23:55:58
Legacy Gifts Will Last Longer and have More Meaning than Store-Bought Gifts