Christmas Eve fun is not just for kids! Feel like a kid again with these awesome Christmas Eve box ideas for adults.
Why should kids have all the fun on Christmas eve?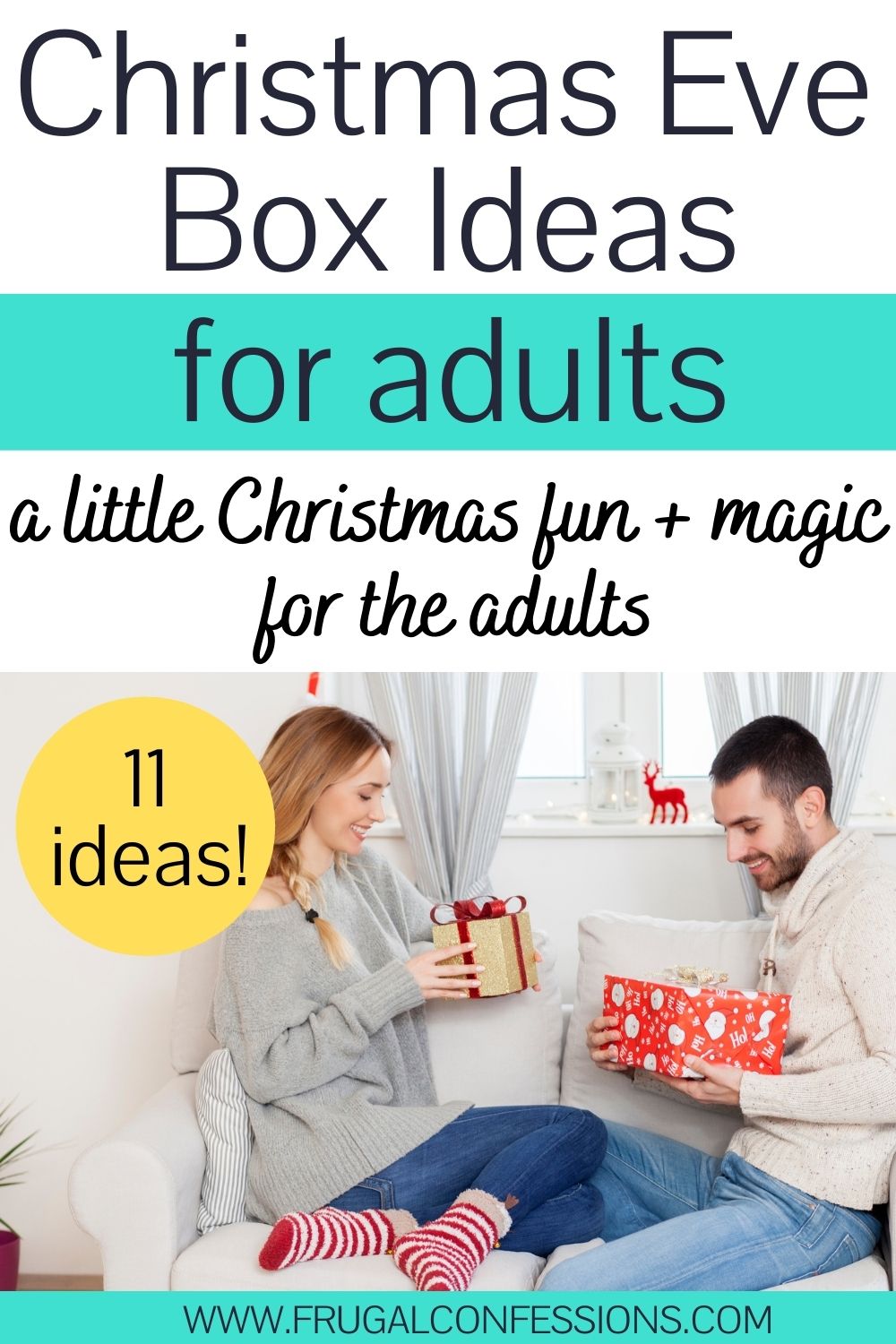 I just love the idea of surprising the adults in your life with these Christmas Eve box ideas for adults.
Your partner, your husband, your grandmother…really, anyone you want to give a little bit of extra Christmas cheer to.
Christmas Eve Box Ideas for Adults
What do you put in a Christmas Eve box for adults?
Christmas eve boxes are a way to both intensify and satisfy some of the anticipation of the big day (Christmas!). It's also a way to stretch the Christmas celebration further, and to make a special moment for someone.
Each box below offers a themed Christmas eve experience for an adult in your life.
Get inspired!
Christmas Box #1: Fire-Lover Box (aka, the Red Hot Santa Box)
Who doesn't love a good fire roasting on Christmas Eve?
We do (who am I kidding? My husband loves ANY excuse to make a fire).
Create a Christmas Eve fire box just for adults.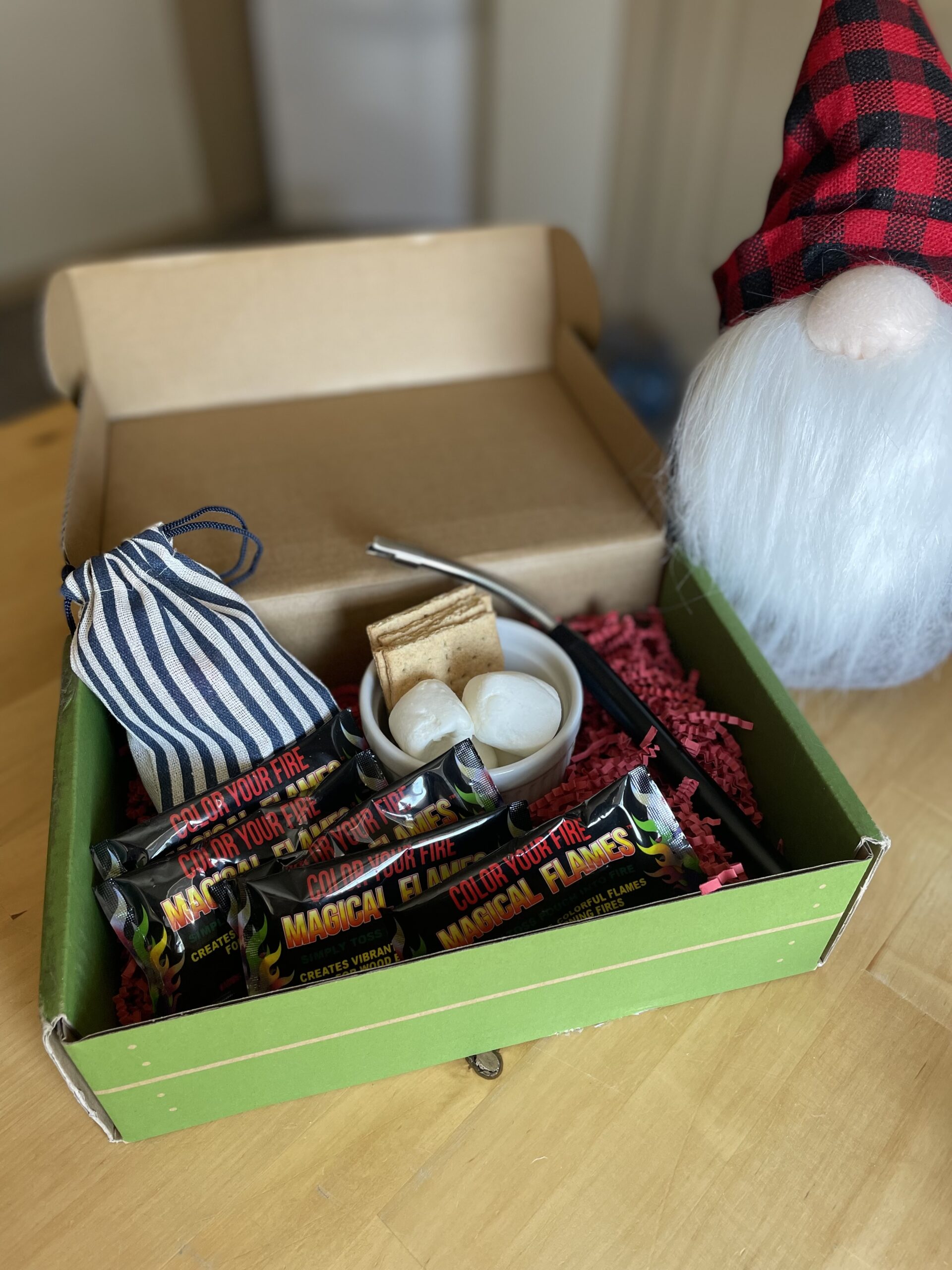 Include the following:
Christmas Eve Box #2: Days of Olde Box
It's time to turn to the Christmas archives in your life, and dig up some real treasure for a Christmas Eve box centered around memorability from someone's childhood Christmases.
Get help from their mom or dad or other relatives, and possibly spend a few hours going through old photo albums.
You want to remind them of their own magic Christmas moments with:
Photos of them opening up gifts
Saved Santa lists
An old ornament that used to go on their Christmas tree
A written recipe their Mom, Dad, or grandmother used each Christmas
An actual childhood toy they got for Christmas that's still laying around their childhood home (and that's small enough to fit in their box)
A VHS tape of their Christmas morning as a kid (you can digitize these)
Etc.
Then, fill their box with magical tokens from their past!
Look what I dug up from my own childhood Christmases – a diary entry from when I was 7, detailing some of the gifts we all received, and some photos in an old album from around that time as well.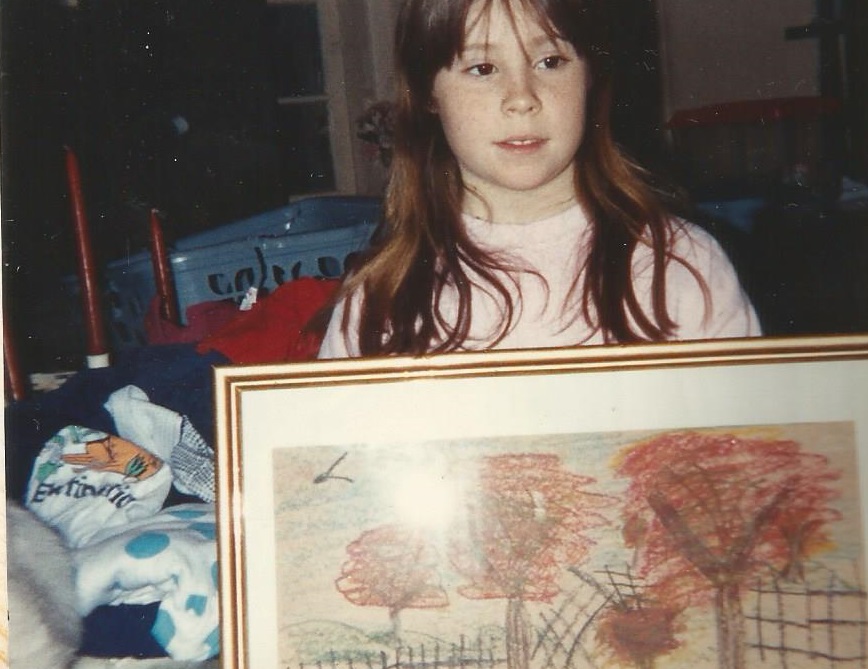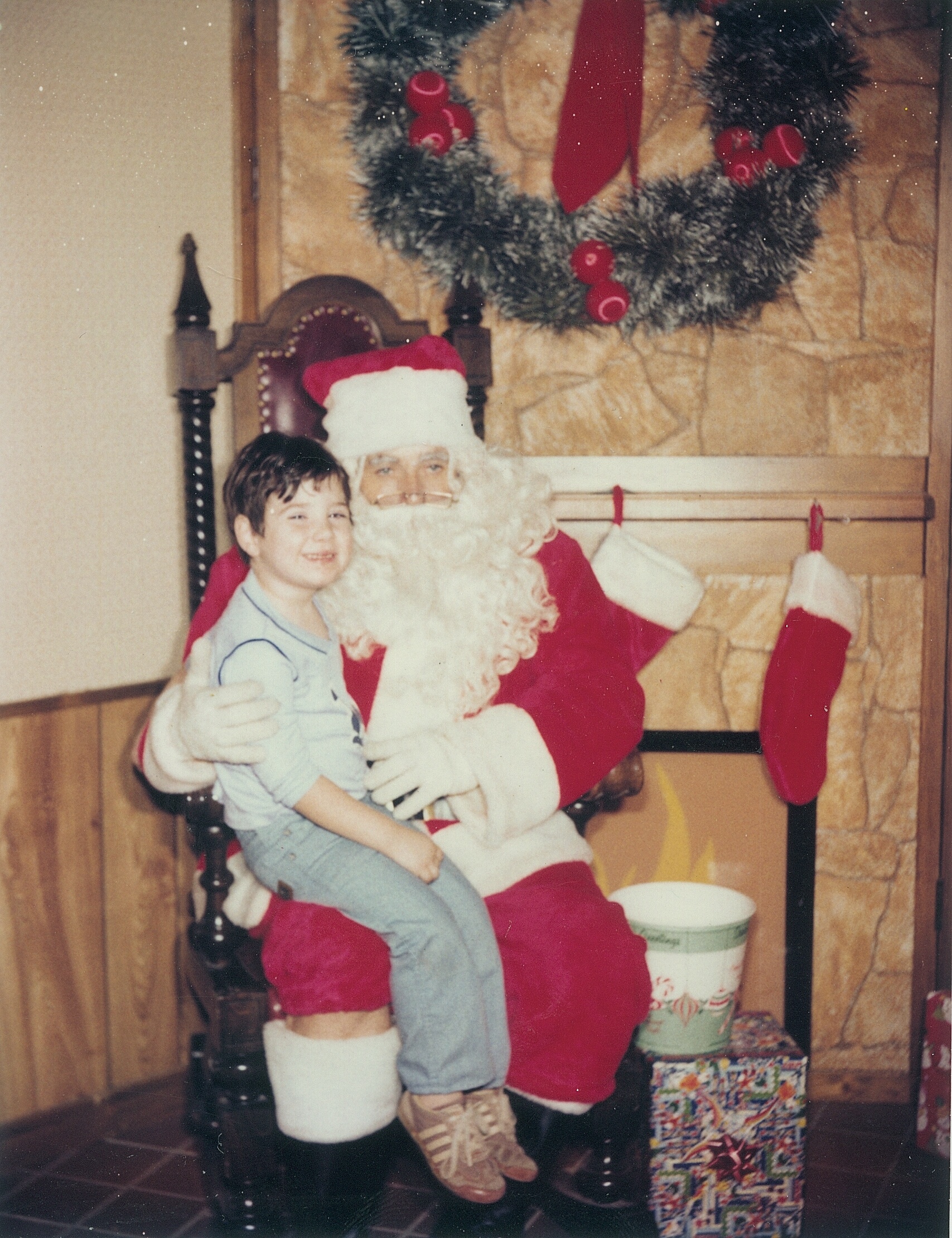 Pssst: You could also name this one the "Ghosts from Christmas Past" box. Just depends on each person's situation to determine if that's a good idea or not.
Christmas Box #3: Red & White Christmas Box
Anything that's Christmas-y and red and white? Can go into your red-and-white Christmas Eve box.
Think peppermint!
Peppermint foot scrub/soak
Peppermint candies
Christmas Eve Box for Adults #4: The Bark Box
Nope – this one isn't for your dogs! It's a box that's filled with various samplings of bark.
You know…
Coolest thing about this box? You can make these WAY ahead of time. Like some of them? You can make weeks beforehand. Just read the instructions.
Christmas Eve Box for Adults #5: Our First Christmas
Coming up with a cool Christmas Eve box for your spouse?
Check out this one, where you commemorate your first Christmas together as newlyweds.
Psst: got a couple on your shopping list? You'll want to check out my date night gift ideas for couples.
In our 1st Christmas box, I put:
A handmade Austrian Christmas ornament that we purchased together while on our honeymoon that year in Austria
A photo of the Charlie-Brown Christmas tree we chopped down from our backyard
A photocopy of the diary entry I made about our first Christmas together (I won't be sharing that, here!)
Christmas Eve Box for Adults #6: The Christmas-Morn-Prep Box
Fill up a box with things your loved one can to make Christmas morning smoother + even more magical.
Things like:
Christmas-themed coffee
A little bottle of cinnamon, for somethin' extra
Christmas mug
Slippers to wear out of bed (that 5:30-a.m., foot touch on the cold ground can be brutal, yo'!)
Smartphone holder so that videos can be recorded and/or other relatives can be piped-in for the event
Coupon for an afternoon nap (once all the craziness ends)
Etc.
Psst: find lots more ideas in my 97 Stocking Stuffers for Women and 151 Stocking Stuffers for Men Under $10 articles.
Christmas Eve Box for Adults #7: Stroopwafels + Hot Cocoa
Have you ever had a Stroopwafel (originally from Holland – check out more Christmas traditions from around the world here)?
I actually grew up in Amish country in PA…and never had one until two Christmases ago.
My husband, son, and I were walking down a street to check out a Christmas market, and this heavenly smell wafted through the air.
We had to find out what it was, and found this kid making homemade Stroopwafels in a small tent.
We haven't looked back since.
For this box, I suggest you get the following:
More Christmas Eve Box Ideas for Adults
Here you'll find some random, but totally cool ideas to take your Christmas Eve adult boxes up a notch.
1. Make the Box Part of the Tradition
Make the box itself part of your annual Christmas eve traditions for adults by using the same one each year.
It actually adds so much fun to it, because you have to get creative and think about themes and items you can fit into it.
Psst: not to mention, cuts down on costs!
2. Do a Gingerbread Cookie Hunt First
For the person you're gifting to GET their box? Make them go on a gingerbread cookie manhunt.
Take a gingerbread cookie, and cut off the head, arms, and legs. Hide each part of it in a location in the house.
Once they get the whole gingerbread man back together, then they get to open their Christmas Eve Box.
3. Buy the Box on a Trip Together
Instead of buying a pre-made Christmas Eve Box, pick up a special crate or box from a trip you take together and use that as your box for all your years together.
It'll make it feel so much more special.
For example, we bought a homemade Cow piggybank on our honeymoon 11 years ago to Austria.
Ever since, we put all of our loose change into this piggybank. Whenever we cash it in, we go on an epic date night together (like Medieval Times!).
You could do the same for your Christmas Eve Box.
4. Have a Shoebox Decorating Competition Each Year
Another Christmas Eve box tradition you could start? Is saving your shoeboxes from the year and then having a "Christmas Eve Box Decorating Party" a few weeks before Christmas.
Break out the wrapping paper, felt, stickers, twigs, and anything else you can think of to make as festive a box as possible.
You can choose a winner, or just keep it as friendly competition.
Then, use the boxes for each other's Christmas Eve box!
Who's ready to make their first Christmas Eve Box for adults this year? I want to hear all about them in the comments below (and would LOVE if you shared a photo!). No matter what traditions you start or continue, I hope so much that you have a blessed and wonderful holiday season.
The following two tabs change content below.
Amanda L. Grossman is a writer and Certified Financial Education Instructor, Plutus Foundation Grant Recipient, and founder of Frugal Confessions. Over the last 13 years, her money work has helped people with how to save money and how to manage money. She's been featured in the Wall Street Journal, Kiplinger, Washington Post, U.S. News & World Report, Business Insider, LifeHacker, Real Simple Magazine, Woman's World, Woman's Day, ABC 13 Houston, Keybank, and more.
Read more here
.
Latest posts by Amanda L Grossman (see all)