These easy side dishes for family reunions will have your cousins, grandma, and even Aunt Mildred asking for the recipe.
Got a family reunion to attend this summer?
These easy side dishes for family reunions will cut your time in the kitchen AND leave your relatives asking for the recipe at the same time.
Before diving into the recipes, let's briefly go over what makes a side dish recipe good enough to take to a family reunion.
What Food is Good to Take to a Family Reunion?
When taking a side dish to your family reunion or family gathering, you want something easy to make, and yummy enough that most people will enjoy it.
You'll also need to consider the following when choosing your side dish from below:
Whether you'll have a way to keep it cool outside for several hours
Number of people you're trying to feed
Where there will be an electrical outlet you can use to keep food warm
Luckily, almost all of the recipes below do not need to be kept warm, nor kept cold.
Let's check out those yummy family reunion recipes that travel well!
Easy Side Dishes for Family Reunions that Travel Well
I'm confident you'll find the perfect easy side dish to take to your next family reunion from these options below.
What makes these side dishes easy?
They meet one or more of these criteria:
Few ingredients
No cooking
Portable
They go well with a cakewalk (wait – is my family the only one who still does the "cakewalk" at our family reunion?)
We'll start off with ones you don't even need to cook – you simply prepare.
Hint: with these plate-lickin'-good recipes, you likely won't need this information…but just in case, here's how to reuse leftover food.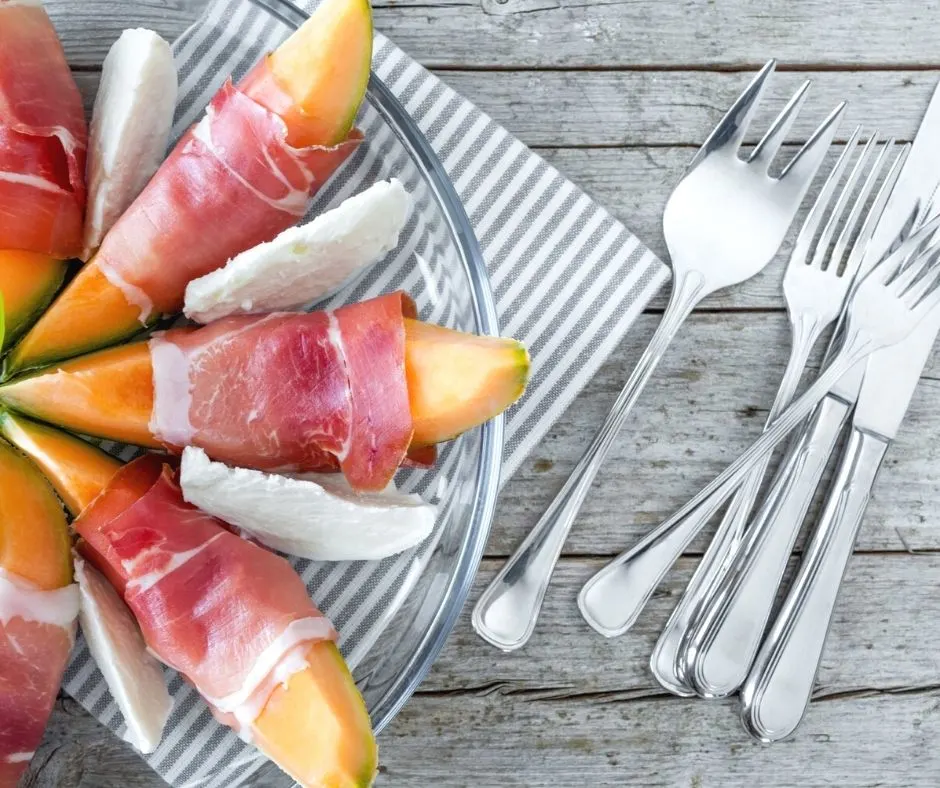 No cooking required with this one, and it takes just 10 minutes!
Grab a cantaloupe, and a package of thin prosciutto. Chop up the cantaloupe into wedges, then wrap each in a piece of prosciutto. Viola!
You can add a side of homemade balsamic glaze, if you'd like to gussy these up a bit.
A light, summery side dish that is super easy to make and a big hit at reunions (where there's bound to be some kids looking for watermelon!).
Psst: looking to cut prep-time down, even more? Just buy pre-chopped watermelon.
I cannot stress enough how yummy this side dish is. And, you don't need to eat it hot!
My husband and I will eat this cold – warm or not, it's a crowd-pleaser you can whip up quickly (active cooking time is just 15 minutes, and then there's an hour total for cooking time).
Here's an easy, unique idea for your next family reunion.
It can even dub for dessert! Very kid-friendly side dish.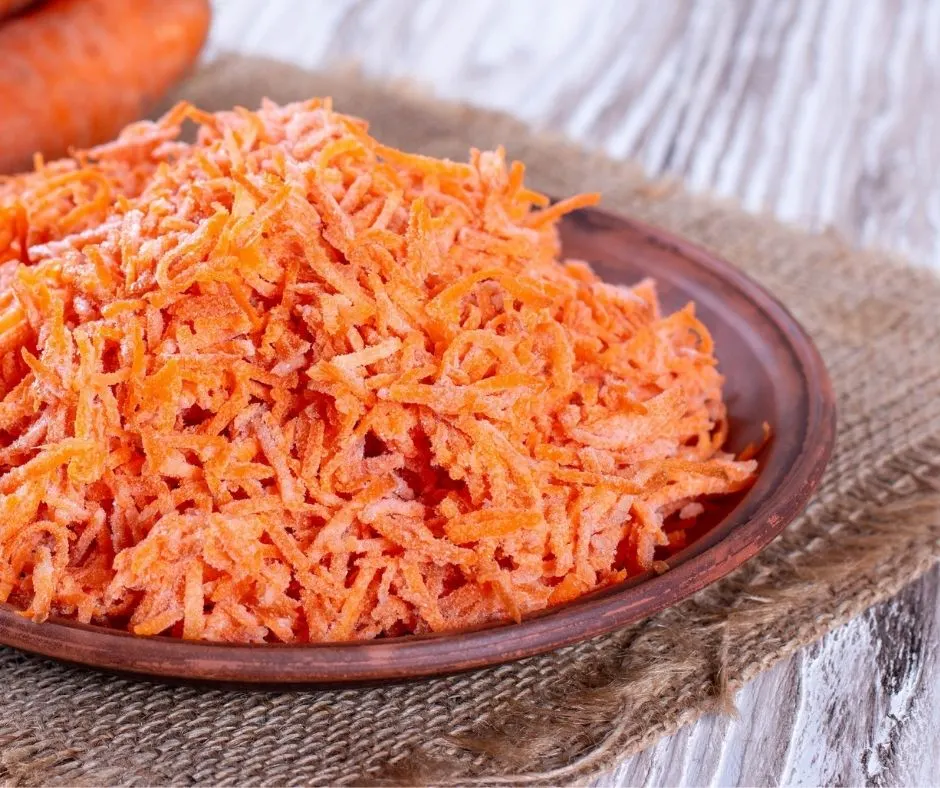 Am I the only one who hates dislikes raisins with carrots (and in most other things)?
Well, this French grated carrot salad is both the answer for that and for an easy side dish for your next reunion.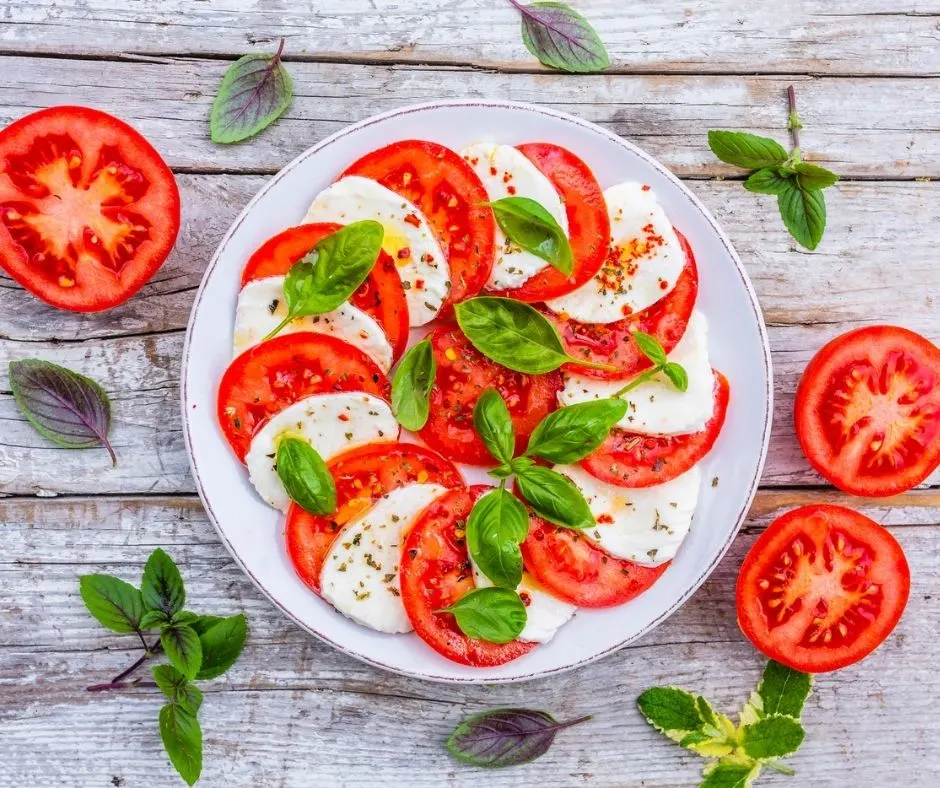 One of the easiest, and yummiest, side dishes you can create – with just 5 ingredients (and two of them are salt and pepper!).
With so few ingredie3nts, be sure to pick out the freshest tomatoes you can find. They are the hero of this classic dish.
Combine a bread-side and a veggie-side with this one side dish. Very easy to make.
You can prep this fresh salad ahead of time, and then just add the vinaigrette at serving time.
Another salad with very few ingredients, and lovely flavor!
I made a variation of this salad for our family get together at my husband's house, and my sister-in-law even asked me for the recipe! It's that yummy.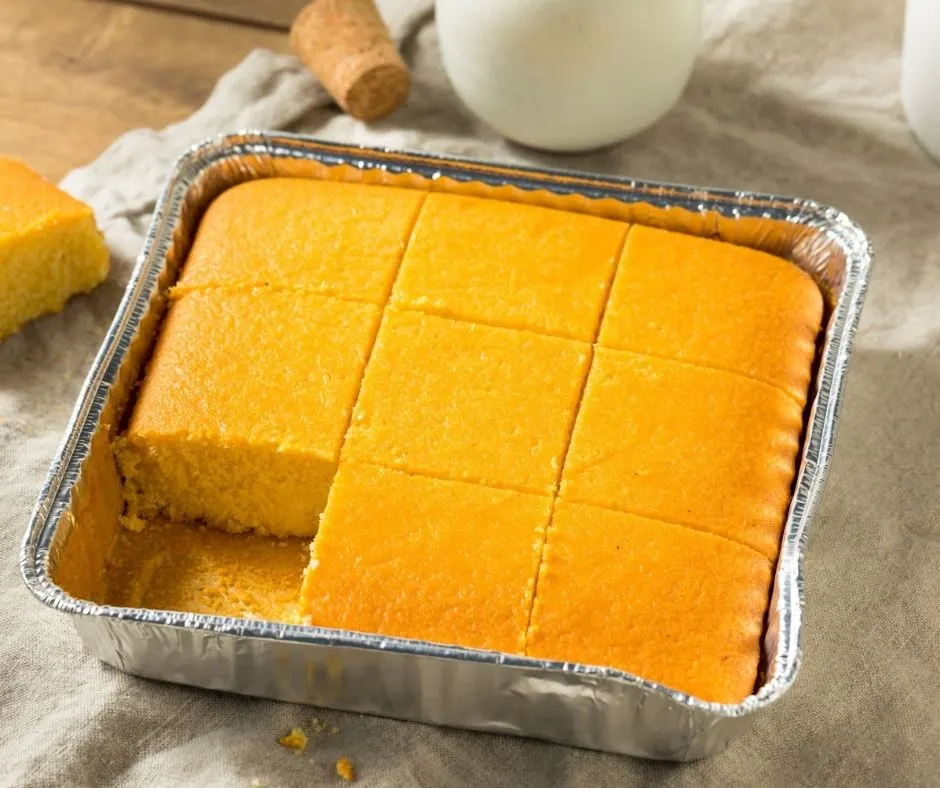 Take a box of Jiffy cornbread, and just add three additional ingredients to turn a ho-hum side dish into a lovely one.
Psst: don't forget to include a side of butter and a little saucer of honey.
These bread salads are just delightful. Lucky for you, they're also easy to make! No cooking, and just some chopping up of several ingredients.
Speaking of yummy bread salads…
Take the subtle sweetness of cornbread, and use it as a foundation for a beautiful, layered salad!
I love a recipe I can make the night before, and it gets better with time!
Chop up a bunch of veggies, made a dressing, then soak them overnight in it. Yummy.
Here's a different kind of side dish I've never seen at a family reunion before (at least not at ours!), and I think it could be rather delightful.
Hint: you can change this recipe to 2X or 3X the servings, and the measurements will automatically update.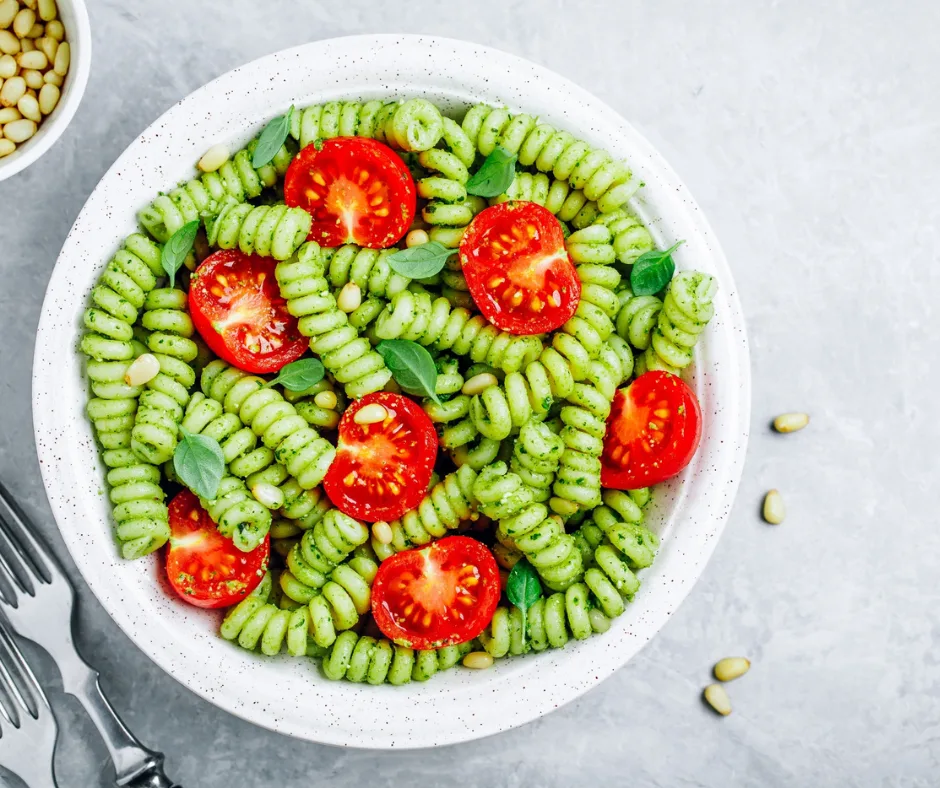 Transform some fun-looking pasta into a fabulous family reunion side dish with just three ingredients. No kidding!
In just 10 minutes, create a very memorable dish people will be curious to try.
How Do You Plan Food for a Family Reunion?
If you're hosting a family reunion, then you might very well be wondering how to go about planning the food.
One piece of advice (and the inspiration behind this article): you could provide the main meats/proteins for the meal, and then ask each family to bring a side dish.
You'll want to let guests know the following:
If there's a way to reheat their food before serving
If there's a way to keep food heated, throughout (like in a crockpot)
If there's any room in your fridge/garage fridge to keep foods cold
What the main meal is, so that they can try to complement it with the side dish
Where they can sign up for something, so that not everyone brings the same thing (here's the free MealTrain app)
Remember, easy side dishes for family reunions need to not only take you just a short amount of time to create, but be easy to transport, too. Now that we've got these out of the way…I'd love to hear activities YOUR family always does at your family reunions. We seriously can't be the only cakewalkers, right?
The following two tabs change content below.
Amanda L. Grossman is a writer and Certified Financial Education Instructor, Plutus Foundation Grant Recipient, and founder of Frugal Confessions. Over the last 13 years, her money work has helped people with how to save money and how to manage money. She's been featured in the Wall Street Journal, Kiplinger, Washington Post, U.S. News & World Report, Business Insider, LifeHacker, Real Simple Magazine, Woman's World, Woman's Day, ABC 13 Houston, Keybank, and more.
Read more here
.
Latest posts by Amanda L Grossman (see all)