Do people actually get free home makeovers? And can you get HGTV to pay for YOUR home renovation? Read all about it to find out.
Ever wondered if you can score a free home makeover or free home remodeling?
Does HGTV pay for home renovations, and what exactly does the process look like?
I know we've wondered about the possibility of getting our 1975-home up to speed using this method.
That's because whenever we're faced with any type of cost, I try my best to brainstorm ways to decrease expenses.
And really, no idea is too 'out there' or weird for me to consider…including trying to apply for home renovation show.
I mean, honestly, I would love someone to fix my house for free!
Psst: need emergency home repair assistance? I've got an article on 197 financial emergency resources, both national programs and by the 10 major cities in the U.S.
Like for our upstairs bathroom. Think: cracked, 1970s-era vanity, cracked/stained tub, a sub-floor that needs to be leveled, etc.
We've just had our first child, and I would love to renovate the heck out of that place.
I'd rather not have to do it ourselves again (we renovated both our downstairs bathrooms), because I just don't have the time and energy and expertise to do it.
And if we hired out? Well, that's a whole other mental obstacle (getting quotes, trusting someone to do the work, making deposits, etc.), on top of the huge costs involved.
I'm an HGTV and home renovation show-junkie myself, and am fascinated by finding out which shows pay for your home renovations versus which shows make you pony up.
I've been doing some digging around to answer important questions like whether or not free home makeovers exist, does HGTV pay for home renovations, do HGTV participants get paid, and more.
Let me show you what I found.
Free Home Renovations – Are They Real?
While watching one of these drool-worthy home renovations, have you ever had wild fantasies of your own home getting the VIP experience, complete with quartz countertops, stainless steel appliances, hardwood floors, and that sun room that's been dripping into your dreams…
But your actual budget to do the work would be somewhere along the lines of $5,000 (and let's be honest – it feels like a stretch, at that).
So, would your budget + wants be realistic if you got accepted to be on HGTV show?
A 2011 interview with Kathleen Finch, then Senior Vice President and General Manager of HGTV, sheds some murky light on the whole issue.
"In some shows, we come in and we pay for everything. In others we are following along on a regularly scheduled renovation anyway. In some cases, we share the costs with the homeowner. There is no hard and fast rule."
Thanks for the clarification, Kathleen.
From my research, I've found that a plus to getting on one of these shows is that unrealistic expectations combined with a small budget can actually sometimes win.
That's because most of these shows contract with local companies to cut their costs down to half or less of what the job is actually worth.
According to an article by Kiplinger,
"Networks often partner with advertisers that provide free materials, and some contractors that appear on these shows will work at discounted rates in exchange for free publicity."
It's quite similar to the blogging world, where I get a constant deluge of emails from advertisers asking me to write a blog post for their company for free in exchange for awesome traffic (admittedly, it gets a little shoddy when you try to pay the electric bill with all that "traffic", as I'm sure can be the case with those local contractors trying to get free advertising as well).
But that's not the whole store. And if you want to apply to an actual show, you probably want to know the specifics ahead of time!
So, let's look at specific shows, and what they do/do not pay for.
Does HGTV Pay for Renovations?
HGTV is, admittedly, probably the most popular network for home renovations.
They've got shows like Fixer Upper, Love it Or List It, House Hunters, Property Brothers, Desert Flippers, and many others.
You've probably wondered, "how can I get my house remodeled for free?"
So, if you apply to one of these shows, does HGTV pay for renovations?
Psst: Hiring a contractor for your renovation? How do you negotiate with a contractor? You definitely want to check out my 7 questions and phrases to use while negotiating your major home repair costs.
We'll break this question down per show below. But generally speaking? No, the renovations are not free. In fact, it looks like you'll need a minimum range of at least $30,000 to $90,000 to spend on your home's renovations.
Property Brothers: The casting call for 2019 shows that, among other things, to apply for this show you must have a renovation budget of at least $90,000. For this, the site says, "You will be provided with design advice and a completed renovation of 3-4 fully designed rooms in 7 weeks!"
Buying and Selling: The casting call for 2019 showed that you'll need a minimum renovation and minimum design budget of $50,000 to apply for this show.
Love it Or List It: This is one of my personal favorite shows! To be on it, you've got to have at least a $50,000 renovation budget.
House Hunters: Yes, you have to buy your own home. Actually, you have to already be in the closing phase of having purchased a home. Hmmm…here's a detailed article on this with snippets from various contestants.
Restored: To be on this show, you've got to have a minimum budget of $80,000 for them to work with. Also note that you have to move out of your house for the 5-8 weeks it'll take to complete the job and – here's the kicker – "the show does not reimburse for accommodations."
Fixer Upper: While I couldn't find a casting call to verify, reportedly, you need at least a budget of $30,000 to be on the show.
And that's not all. What about all that furniture that magically appears on reveal day – do the families and couples get to keep them?
Well, it depends on the show.
Let's look at a few specific examples about whether or not you get to keep the furniture:
Property Brothers: Want to keep the furniture that gets added to your renovated home? While many shows only put in staged furniture (see below) that participants must then buy afterwards if they want to keep, Drew Scott from Property Brothers has said on his blog (though, link no longer works) that everyone gets to keep the furniture in their renovations.
Property Brothers' Buying and Selling: While people get to keep the furniture on the original property Brothers show, they apparently do not get to on the Buying and Selling Drew and Jonathan Scott show.
Fixer Upper: You know all that gorgeous furniture filling the participants' renovated home? It turns out, they'll have to buy it to actually keep it. *womp, womp*. Jamie Ferguson was a client on the show, and got to meet the famous Joanna and Chip Gaines as she and her husband got their new Waco, Texas home renovated. One plus is, Jamie said that all the rooms were renovated (but the ones that weren't shown didn't have the elaborate staging). Still, at the end, she ended up only purchasing a few of the pieces of furniture.
The bottom line: you (and I) may have had wild dreams about HGTV and other shows come in and take over everything while you + your family get sent to the spa.
And while there are some clear positives to getting your renovation done this way – you get amazing experts + designers who are doing the renovations at cost (meaning the labor and lots of materials from local manufacturers are donated), a time frame they're going to meet, and you know you've got some recourse in case something goes wrong – just know that you also have to pay for it.
Pssst: Do you think you just get that donated labor and materials on tv shows that remodel homes for free? Not so. The IRS typically gets a cut of whatever "free" things you are given. Find out about that plus many more in an article I wrote about the money realities behind being on a home renovation show like HGTV.
*dreams crushed*.
Let's move onto something else that could give us a silver lining – do HGTV participants get paid?
Here's more information on how to get your house remodeled for free (and whether or not you can).
Do HGTV Participants Get Paid?
You would think that appearing on television equals a nice payday, even for us non-stars.
Pssst: wondering how much do reality tv stars make?
But I can tell you from personal experience – I was actually on a casting call Skype with a show about cheapskates several years ago – and from research that the "payday" isn't anything near what you would think.
Especially given the amount of time it takes to film everything (heck, it's kind of like the small return you get on the time + energy you put into blogging! Again, personal experience…).
Granted, this information is even more difficult to find than whether or not a network will actually pay for your renovation – at least with that, we have actual proof from casting applications.
From the research I've done to find out how much HGTV participants get paid, I will share that it seems to be a paltry amount. We're talking less than $1,000, per family, for the entire thing (which can take up to 12 weeks, and up to 10-12 days of filming within those weeks).
Here is an example:
House Hunters: Past participants have spilled the beans, and this show is one of the cheaper ones in terms of pay. It looks like, from several sources, to be around $500. However, another participant shares, "The director treated us to lunch each of the five days we were on set, took my family to dinner one night and provided us with on-set snacks every day. We missed that pampered treatment after it was all over." At least there's free food!
I'd love to give more examples, but it's difficult to find this information!
Wow, maybe we should start a reality TV union for participants! Just kidding…mostly.
How to Get Your House Remodeled for Free – TV Shows that Remodel Homes for Free
We've discussed a lot about HGTV so far, and know now that you can't get a free home renovation on the network's dime (though, you do get one at cost).
So, are there ANY TV shows that remodel homes for free out there?
Your best bet in finding a "free" home modeling is to enter giveaways and sweepstakes where money is given towards making your home into a dream home.
Some key phrases/words to use when googling the newest contests and sweepstakes available:
home makeover sweepstakes 2018/2019/current year
win a home makeover 2018/2019/current year
hgtv dream home 2019 entry
You can also visit these hotspots that are regularly updated with new home sweepstakes:
Remember that there are money consequences to winning free things (such as having to pay taxes on the winning value). Learn about that and more in my article on the money realities of being on a home renovation show.
How to Apply for HGTV Makeovers (and DIY Network Makeovers) – HGTV Casting
You've read (or skipped around) and you're finally here – ready to apply to one of the shows we've talked about above?
Great!
There are two main website pages you want to continually watch, as they are updated fairly regularly with new casting calls for both HGTV Makeovers and DIY Network Makeovers (now, Magnolia Network). And they're official, so you're getting the information straight from the networks themselves.
HGTV Makeover Applications: These are broken down by show, by location where you need to be purchasing a home or already own a home, and each application has very specific information for what they're looking for. This is a gold mine! Well…if you have tens of thousands of dollars to get done the renovations you want to.
I'll also leave you direct links to some popular shows to apply to for how to get your home renovated for free (or somewhat free…):
Remember, there are lots of considerations to make when deciding if you want to apply for one of these shows. Aside from the invasion into your life + privacy, you need to know that your property taxes could increase due to an increased appraisal on your home, the repairs may be shoddy/hastily done due to the show's time constraints, and there could be added maintenance costs because of things like huge fountain fixtures, pools, etc.
As for us, perhaps one day our bathroom will make it onto a show like Bath Crashers…you just never know.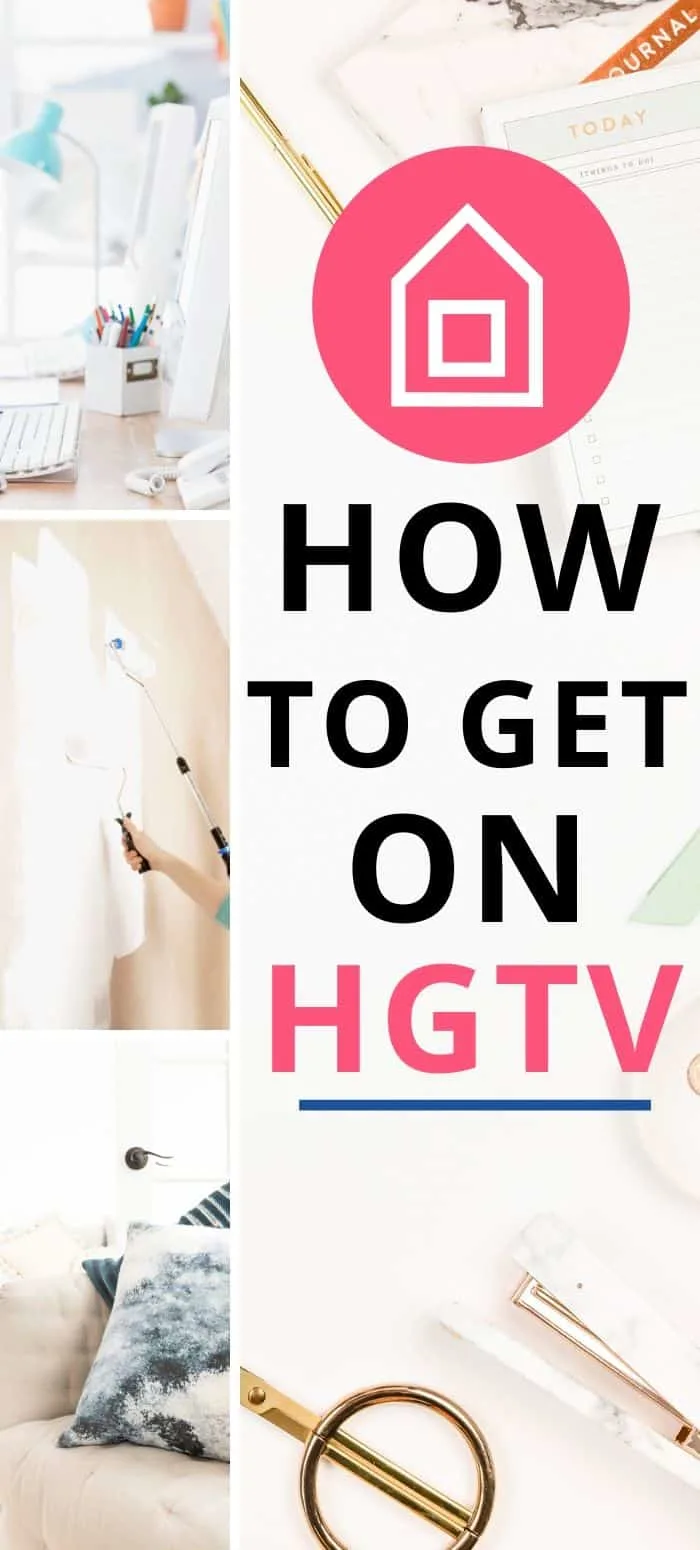 The following two tabs change content below.
Amanda L. Grossman is a writer and Certified Financial Education Instructor, Plutus Foundation Grant Recipient, and founder of Frugal Confessions. Over the last 13 years, her money work has helped people with how to save money and how to manage money. She's been featured in the Wall Street Journal, Kiplinger, Washington Post, U.S. News & World Report, Business Insider, LifeHacker, Real Simple Magazine, Woman's World, Woman's Day, ABC 13 Houston, Keybank, and more.
Read more here
.
Latest posts by Amanda L Grossman (see all)