Turkey day is coming up – got any plans for what the adults should do? Here are unique Thanksgiving activities for adults to let loose and have some fun.
Sometimes it feels like Thanksgiving activities for adults revolve around cooking a turkey, cleaning the house, and corralling our kid(dos) to ensure everyone has a great turkey day.
But it doesn't have to be that way – adults need to have some fun and enjoy the day, too.
That's why I'm offering up lots of fun activities for adults to let loose and savor the experience more this year.
Thanksgiving Activities for Adults
In this list, you'll find pre-Thanksgiving, Thanksgiving Day, and post-Thanksgiving activities for adults.
…because we want to stretch that Thanksgiving fun out as long as we can, right?
1. Do a Leftover Turkey Chili Cook-Off
Got turkey leftovers? Invite friends over on Black Friday or Thanksgiving weekend, and have a chili cook-off competition (you can either do it as a competition, or just hang out while you all cook the chili together).
Some turkey chili recipes to help you craft your own:
2. Take the Thanksgiving Centerpiece Thrift Store Challenge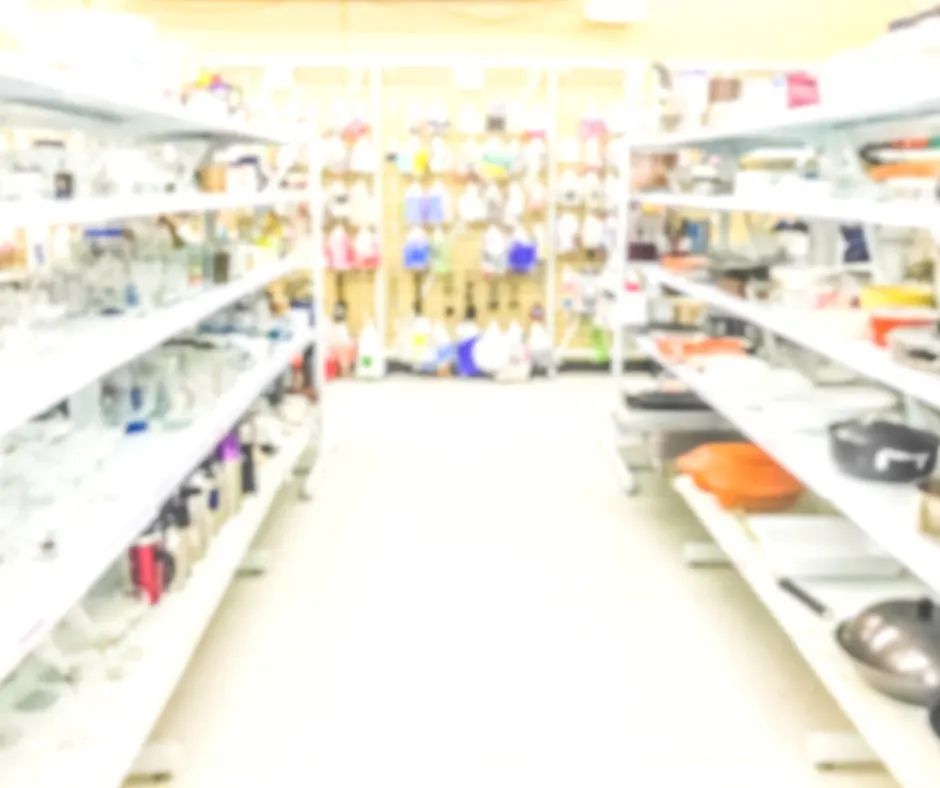 One of the things my childhood friend and I have in common? Is our love of thrift shopping.
It's like treasure-hunting for us.
While we don't get out there often anymore, when I do, I always bring several bags of items to donate with me – it's a win-win.
If you get excited about thrift shopping (or are curious and need the nudge to try it out), then I issue you this challenge:
Find or piece together your Thanksgiving Centerpiece from thrift shopping alone.
You could find:
Candles
Fake floral arrangements you can cut apart to use pieces from
Silver pieces (whether fake, or real)
Containers
Decorative thingies
Wooden utensils you can display in an artsy way (I am not good at this, but you might be!)
3. Eat through a Thanksgiving Charcuterie Board
Thanksgiving charcuterie boards are great for any number of reasons.
Whether you want to create on ahead of time and then nibble from it all Thanksgiving Day as you cook, prep, and sweat in the kitchen, or you're creating it for your guests, there's a board for you:
Hint: one of these would make a great addition to an at-home date night in the month of November.
4. Do a Kindness Challenge Leading Up to Thanksgiving Eve
What if this Thanksgiving, you counted down to Thanksgiving Eve with a kindness challenge?
You could do a separate Random Act of Kindness each day leading up to Thanksgiving, a 30-day kindness challenge, or any other of these kindness challenges for adults.
Hint: you could even make it a tradition to complete a kindness challenge each Thanksgiving Eve – how cool!
You could start a tradition where you bake pies and take turns eating/judging which are your favorites with the other adults in your life.
This could be on:
Thanksgiving Night
The week leading up to Thanksgiving
Black Friday Night
Friendsgiving Night
Etc.
6. Start the Morning with a Gratitude Meditation
Thanksgiving is a great time to up our gratitude game, reflect on our lives, and soak it all in.
Learn about gratitude meditations, then scroll down in that article to the video and do the actual gratitude meditation on Thanksgiving morning.
What a helpful way to center yourself before the football and dinner prep kick-offs.
7. Build a Count-Your-Blessings Tree
Get these free printables, and each day leading up to Thanksgiving, fill in one circle with something you are grateful for.
Be sure to post this somewhere where you can see it – maybe not everyone (though, the fridge is great, too!), but definitely you. It'll help you to feel thankful all month long.
8. Whip Up Some Fall-Flavored Popcorn
With Fall and Thanksgiving come some incredible flavors – cinnamon, pumpkin, ginger, etc.
Go ahead and use those on popcorn to savor the season.
Some recipes to try:
Hint: this pairs really well with watching a fall-themed episode of your favorite show. I've got a list of those in my article on November activities for adults.
9. Start a 30-Day Gratitude Journaling Practice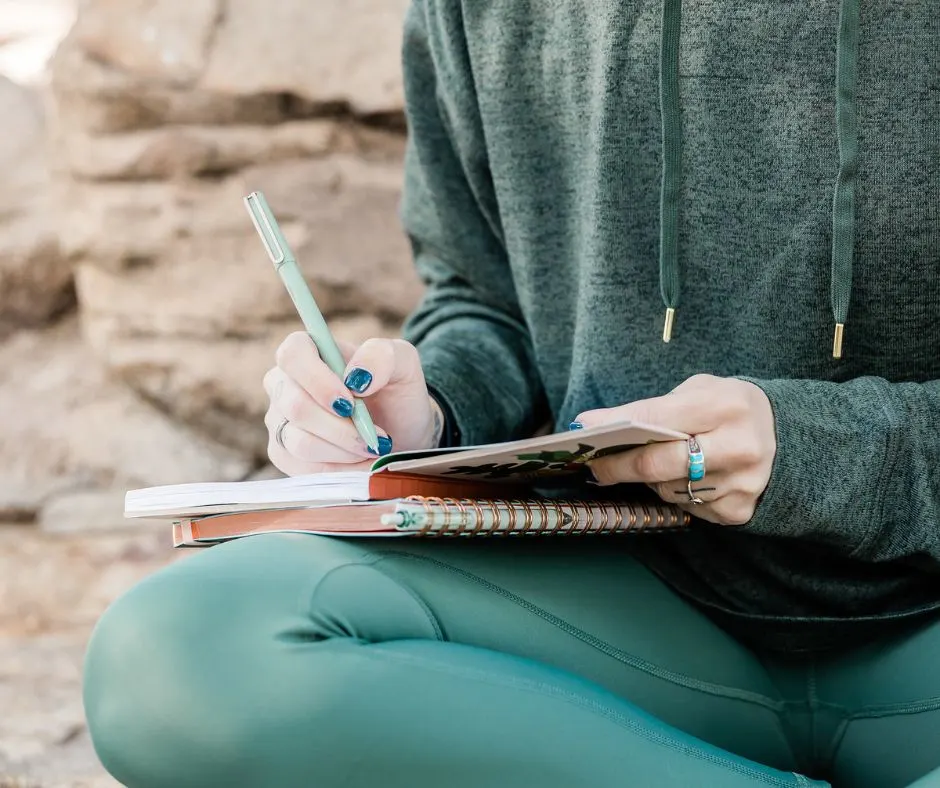 Make Thanksgiving Day the kick-off to your 30-day gratitude journal practice.
Here are 30 gratitude journal prompts you can follow-along with. What a great way to not only enjoy your Thanksgiving Day, but to also take that gratitude into the next holiday season.
10. Make Thanksgiving-Flavored Mug Cakes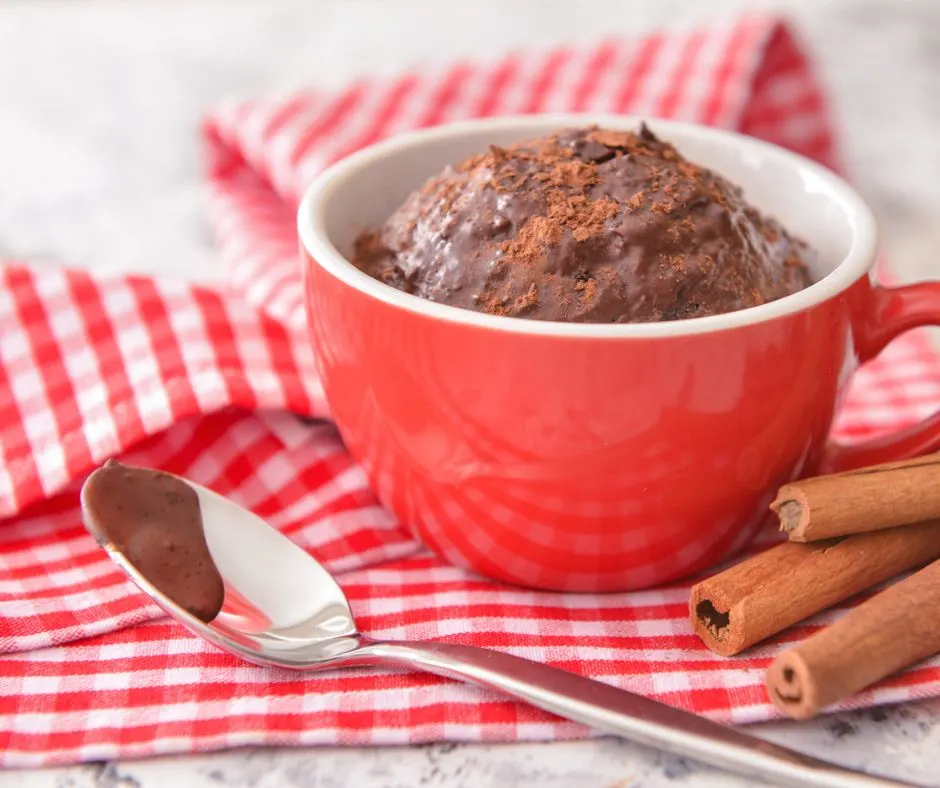 Sooooo….I jumped on the mug cake bandwagon about 2 years ago. I think my first try was a cinnamon roll mug cake for my husband and I.
We practically licked our mugs clean (well, as much as one can lick the inside of a mug). And there were no leftovers staring us down from the kitchen counter for the next several days.
In fact, the next night, I made a totally different kind!
We love these so much, that I'm super excited to share some Thanksgiving-flavored mug cake recipes with you:
Hint: you could prep these the morning of, then zap them in the microwave for like 1 minute after the kids go to bed. That's what we do!
11. Work Up an Appetite with a Turkey Trot
An estimated 1,000,000 adults choose to start their Thanksgiving Day off with a Turkey Trot race.
It's a fun way to get some fresh (chilly) air, and pre-work-off some of those calories.
12. Visit Historical Thanksgiving Places
My husband and I are history geeks – are you?
If so, then booking a trip (here's how to save on a weekend getaway) to visit places with historical ties to our modern-day Thanksgiving traditions can really add to your experience.
You could travel to:
Berkely Plantation: This is the site of the official first Thanksgiving, and Virginia's modern-day, annual Thanksgiving festival. You'll find musicians, re-enactments, tribal dance performances, and more.
Colonial Williamsburg: Learn from American Indian interpreters through the American Indian Life Series, explore American folk art, and take part in their other Thanksgiving festivities. Also check out the nearby Jamestown Settlement.
New York City: Stay in one of the hotels where the Macy's Day parade passes by right outside of your window!
Plymouth, Massachusetts: Check out the cranberry farms, the Plymouth Village Historic District, and get tickets to the Story of Thanksgiving Dinner. Lots more to do here.
13. Dive into Gourd Art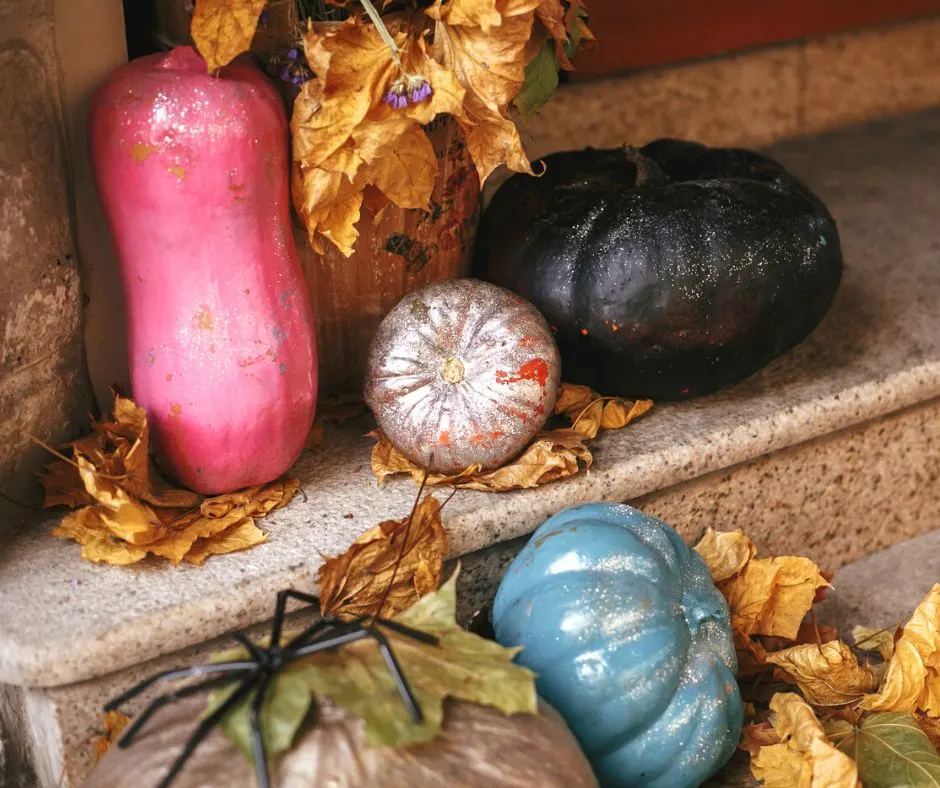 Are you a crafty person? My sister is, and I'm sure she'd really enjoy spending a few hours on some of these Gourd art projects.
You can paint them, carve them, glue beads on them, and even make lanterns out of them! Not only that, but your creations can then be used to decorate your home for the rest of the month.
14. Give a Prize for the Weirdest Gourd/Squash
Tell all of the adults coming over for Thanksgiving to spend their time picking out the weirdest, strangest, ugliest, squash or gourd they can find. Then choose a prize to give the winner!
15. Host a Thanksgiving Trivia Round
I hosted a Thanksgiving trivia game at my Aunt and Uncle's Thanksgiving last year, and it was a big hit.
Not only was it fun for everyone to pair off and work on guessing the answers, but I had two prizes that upped the energy, big time.
The first prize was my absolutely favorite candle – a Woodwick (it crackles as it burns, making it sound a bit like being near a fireplace). The second was some Hot Cocoa chocolate bombs.
You can find Thanksgiving trivia questions and free printables here.
I hope these Thanksgiving activities for adults really add to not only your Turkey day, but before and after it, too. After all, Thanksgiving is not just a blip on Santa's radar, nor is it "the day before Black Friday." It's a really important holiday that we'll always cherish in our home.
The following two tabs change content below.
Amanda L. Grossman is a writer and Certified Financial Education Instructor, Plutus Foundation Grant Recipient, and founder of Frugal Confessions. Over the last 13 years, her money work has helped people with how to save money and how to manage money. She's been featured in the Wall Street Journal, Kiplinger, Washington Post, U.S. News & World Report, Business Insider, LifeHacker, Real Simple Magazine, Woman's World, Woman's Day, ABC 13 Houston, Keybank, and more.
Read more here
.
Latest posts by Amanda L Grossman (see all)