Is rent negotiable, and can you negotiate rent at an apartment complex? I've got 9 (tested) ways to negotiate your rent bill down.
Can you negotiate rent?
I've lived in nine different apartments across three different continents.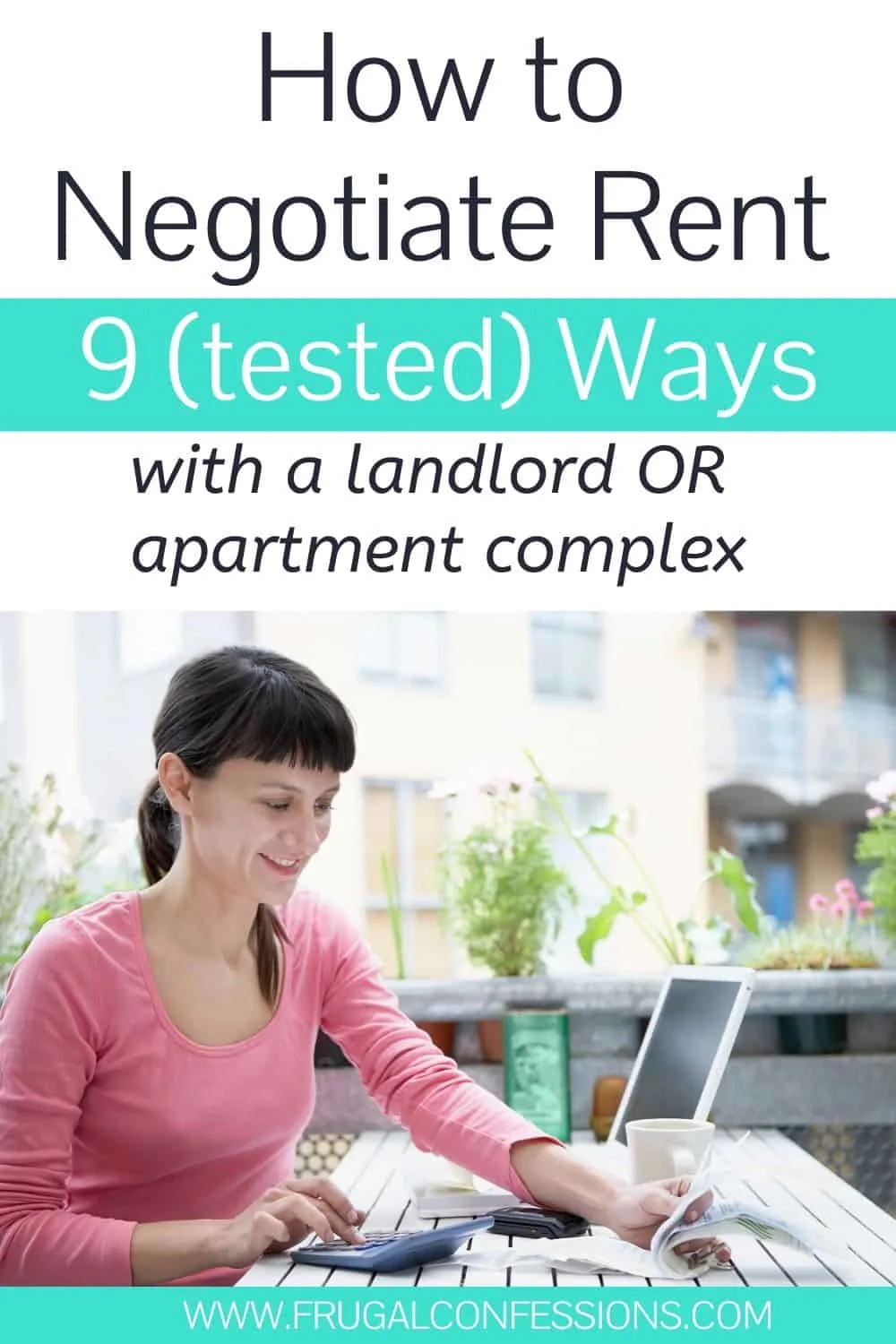 And I've negotiated rent in both regular apartments, as well as in apartment complexes.
Some apartments were in an apartment complex, while other leases were strictly through a private owner.
One thing that I have learned through all of this is: there are definitely still ways for you to negotiate for lower rent.
Even if you've already signed a lease
Even if you live in an apartment complex that's managed by a company
Psst: While you're here? You might want to learn my strategies for how to save money on electric bill in apartment.
Can You Negotiate Rent at an Apartment Complex?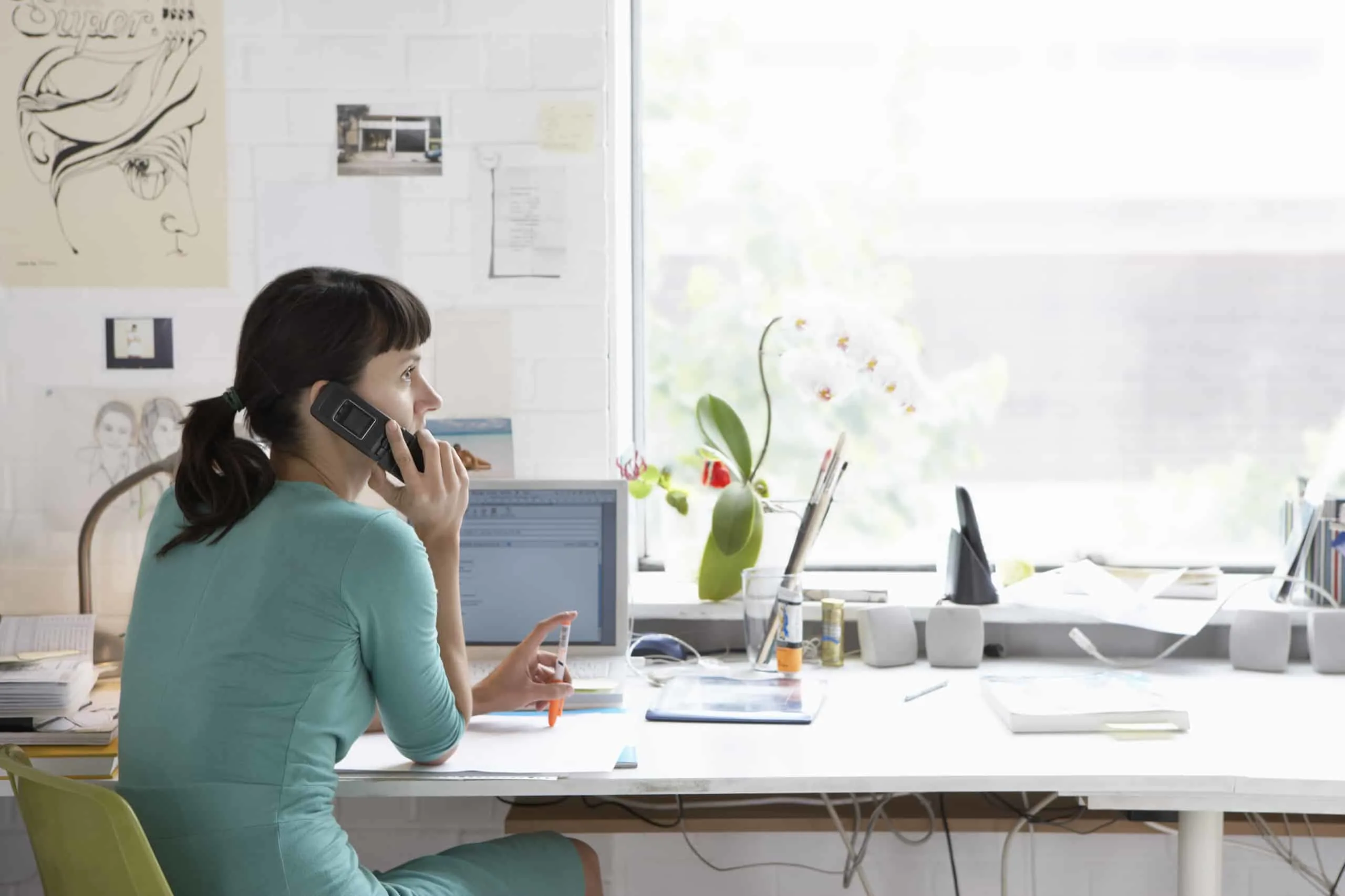 Yes, you can absolutely negotiate rent at an apartment complex.
Will apartment complexes negotiate rent? That depends on your particular apartment. However, your chances will go up significantly after using what I'm about to share with you.
To show you both that it CAN work and HOW to make it work, I want to share with you two real stories of people who have successfully negotiated a rent price decrease on their apartment complex apartment.
Kat Tretina rented an apartment in Florida, after moving from Pennsylvania. Her overall apartment budget was $1,000 (and that was her maximum). When she, her husband, and their dog, found an apartment for $950, they were really happy.
Then, the one-year renewal notice from her manager came in. And with it? Was a legal rent increase.
90 days before her current lease was to expire, Kat learned that she'd have to pay $1200 plus a $50/month fee for their dog, or else, she'd have to move.
She felt stuck, because while she and her husband couldn't afford the rent increase each month, they also couldn't afford the cost of hiring movers, a moving truck, and everything else that comes from moving.
So, their only option was to negotiate the rent increase.
Kat says,
"The rent increase was 26% over what I was currently paying, way more than I expected to pay. Rent increases are common, but the industry standard is about 3% a year."
Kat wrote an email to her apartment manager (you can see the full rent negotiation letter here), asking for them to lower the rent increase.
The three arguments that Kat used were as follows (take notes):
Provided examples of other apartments nearby that offered better rates and more amenities for the price.
Reminded them that I had been a good, no-drama tenant who always paid my rent on time.
Reminding them that replacing a tenant is costly to the apartment complex. It's more expensive to replace you as a renter than to give you a discount.
I asked Kat to let us all know which arguments worked in her rent negotiation letter, and which ones didn't.
"What was most effective was my history of being a good tenant. The fact that I always paid my rent on-time, never complained, and never had any complaints against me made my landlord anxious to keep me. Even at a lower rate, I was a better choice than having to hunt for another renter.

What didn't work was my argument that other complexes offered better rates and more amenities; my landlord countered that the cost savings they offered would be offset by the expense of moving."
The outcome: Kat's rent was raised to $1,050, plus the $50/month pet fee, for a total new rent payment of $1,100 instead of the $1250 the manager had tried to get.
Let's look at someone else's personal story about negotiating a rent decrease at an apartment complex.
Example of How to Negotiate Rent with Apartment Complex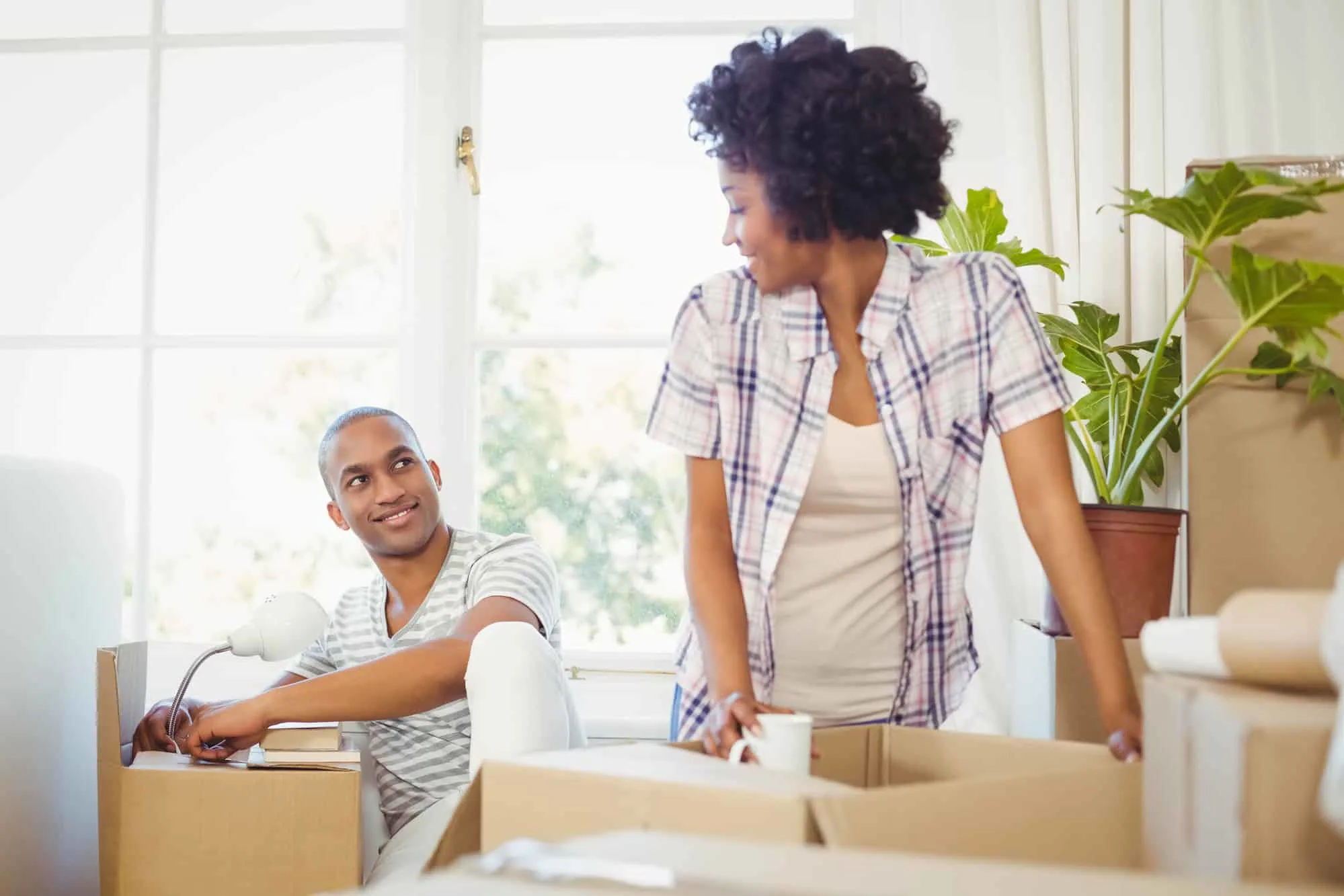 Have you ever wondered does apartment rent ever go down, or could you ever get a rent DECREASE at your one-year renewal, in an apartment complex?
Well, Sean did.
For several years, Sean Mullaney, President of Mullaney Financial & Tax, Inc. (mullaneyfinancial.com) rented an apartment at an apartment complex in Arlington, VA. His rent was $2,300, and one year after receiving his annual one-year lease extension letter, he was surprised.
"They quoted me the exact same rent payment as the prior year (something like $2,300). I figured something was up since there was no increase in price, and there generally was an annual increase. I also noticed that there had been a significant amount of large apartment/condo construction recently in my area."
His spidey sense went up.
So, what did Sean do? He went to his apartment complexes website (another benefit of apartment complexes that work in your favor), and found out that an apartment a floor or two above his as well as an apartment on a floor or two below his were going for approximately $300 less per month than what he was paying.
Sean decided to email his apartment manager.
"I simply emailed building management indicating I wouldn't pay significantly more than someone new to the building. The thing was I had objective evidence my lease should be lower, so faced with the prospect of my not renewing, they lowered my rent to the prevailing market rent for someone new to the building. I got the rent lowered to approximately $2,000 per month for a 1 year lease."
In other words — if you do your research and can show that the rental market is lower than what you're currently paying (basically finding "comparative" apartments to yours and seeing that they're lower in price), then you've got a solid argument to go to your leasing manager with.
So, how to get a discount on apartment rent? I've got 7 specific ways to negotiate with your landlord.
7 Ways to Fight Rent Increases – Rent Negotiation Tips
Looking at whether or not negotiating rent with a property management company is worth it, or how to ask for cheaper rent? I'll give you a running start with the tips below.
1. Make Sure it Meets Apartment Rent Increase Law
First of all, you need to know that the rent increase they're proposing is even legal.
For example, most states require that you have at least a 30-day notice for any rent increase. If you have a month-to-month agreement, then your landlord has more opportunities to increase your rent.
But with most one-year rent agreements, they can't raise the rent until the end of the term (though check your lease to make sure there isn't language in there allowing a rental increase mid-lease).
Your rent increase must be received in writing. And the rent increase cannot be retaliatory, or discriminatory.
2. Get Leverage in Numbers
You can use an apartment complex to your advantage — there are likely other renters that are up for renewal and received the same increase as you did.
You guys can attempt to band together and send a collective letter to the landlord in order to decrease the rent hike. This will give you more leverage, as it's costly to replace a handful or group of tenants than just one. And ideally? They don't want to replace ANY tenants (well, as long as they're good renters).
3. Add a Roommate to the Rental Agreement
Is it possible for you to bring in a new roommate so that you can split the rent and expenses?
I came into a $325-per-month rent situation when I was added to a lease on an apartment during the first year after college. In Florida, I was able to sign onto the last five months of someone's lease to pay $625 a month in rent versus the $995 I ended up paying each month when I lived alone afterwards.
If you are interested in sharing an apartment with someone who is already on the lease (or the other way around), then first check the lease contract for the maximum occupancy limit and any possible clauses limiting this. Next, speak directly with your landlord.
Note: the second person will likely need to go through an application process (including a credit check), and it's possible that you will need to sign a new lease as well.
4. Wait Until the Lease Expires and Negotiate
There is always the option of renegotiation when your current lease is up in order to decrease your future rental payments.
Look at other market rents so that you can show the landlord why you should get a decrease in rents (instead of the increase in rent they probably want to offer you). Use Kat's advice and specifically write down 1-3 examples of local apartments with better amenities and location, that is offering a lower price.
They'll see you put in the research, and will take your request more seriously.
5. Lock in a Lease Longer than One Year
One of your best tactics when negotiating rent is actually a preventative measure (keep reading, because you can use this at renewal time as well) — lock in a rate for several years with your landlord, upfront.
I know, I know. Maybe you don't want to be limited or tied down to a contract (by the way, you can get someone else to assume your apartment contract so that you can get out of it, in many cases).
But, if you pay your rent consistently and are reliable renters, your landlord will love nothing more than to lock in income for 2-3 years instead of just 6 months to a year at a time.
SO, the next time they raise the rent, ask them to lock in the previous rate (or even lower), and in return, offer to lock into a 2-3 year contract.
This also works wonders when you're looking for how to negotiate lower rent before signing a lease. But a word of caution: you haven't lived in this apartment yet, so you might not want to lock it in for a few years without the experience on your side.
6. Work Around the Apartment Complex or House
Sometimes the best negotiating skills are not going to convince a landlord or apartment lease manager to decrease your rent. So, I've got two more suggestions for you.
The first is to actually offer up your services or skills around the apartment complex for a rent discount.
I recently watched a television show about a couple who was living on the streets. They eventually found an apartment to rent for free; what did they have to do to get it?
The husband needed to work 20 hours per week for the landlord for free.
Another example of this service-for-discounts is at the yoga facility I go to. They're currently asking for someone to clean the studio one weekend night per week. Guess what the payoff is? Unlimited classes whenever you would like to attend. That's worth up to $500 a month!
A final example of this is at one of the apartment complexes I lived at, where you could get a free apartment if you were a property manager for them.
These examples carry various levels of commitment, and show that there are ways to arrange for a decrease in rent (or free rent all together) for offering your services. If you work in IT, perhaps you can offer your computer expertise to a common area. If you live in a house-apartment, perhaps you can take over the lawn care for a discount.
You never know unless you ask.
Another way you can lower your rent bill, even after you sign the lease? Find renters for the apartment complex.
7. Bring in New Renters
Some apartment complexes advertise an incentive to pay you for referring new renters.
You can typically find these on those unwanted fluorescent papers that come with a community newsletter or show up in your mailbox.
Even if your apartment complex does not offer this incentive, approach the property manager with the idea. It's hard to believe that they would not give you something for bringing a new, signed renter (unless the place is already overcrowded).
If you've tried to lower your rent by negotiating with your landlord or apartment complex management company and it didn't work, AND you're having trouble paying your bills, then definitely check out my article on 197 emergency financial resources (and specifically, the section on housing and rental financial assistance).
How many apartments have you lived in? Were you successful in negotiating rent to get it lowered? Please share with the rest of us how you did it in the comments below.
The following two tabs change content below.
Amanda L. Grossman is a writer and Certified Financial Education Instructor, Plutus Foundation Grant Recipient, and founder of Frugal Confessions. Over the last 13 years, her money work has helped people with how to save money and how to manage money. She's been featured in the Wall Street Journal, Kiplinger, Washington Post, U.S. News & World Report, Business Insider, LifeHacker, Real Simple Magazine, Woman's World, Woman's Day, ABC 13 Houston, Keybank, and more.
Read more here
.
Latest posts by Amanda L Grossman (see all)