Want to gift money in a unique way? Check out these free printable money holder cards for birthdays, Christmas, graduation, etc.
Giving money away as a gift for Christmas, birthdays, graduations, etc. this year?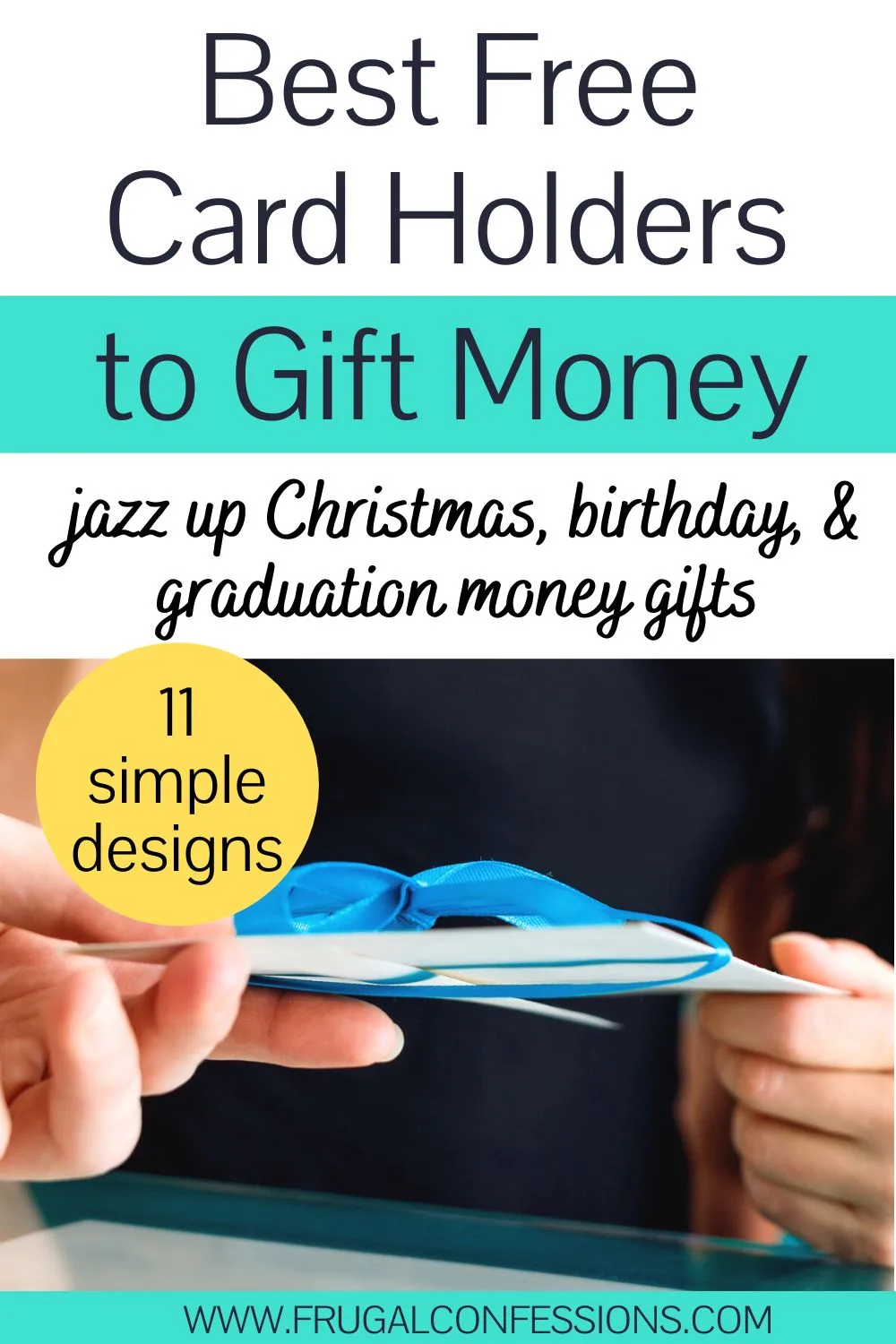 Jazz things up a bit with these free printable money holder cards.
You can print them out right on your own printer (or Cricut, if you're using one from that batch), or get them printed at a local office store for around $0.69/page (at least, that's the going cost around these parts).
Free Printable Money Holder Cards
Below, you'll find free money holder card printables for each of the following:
Christmas
Birthdays
Graduations
Cricut Money Card Holder Templates
Psst: are you giving money to teens? Check out these creative ways to give money to teenagers.
Free Printable Christmas Money Holder Cards
Giving cash at Christmas can be a very convenient way to make a lot of kids and teens smile. Add a little something extra with one of these creative money holder cards.
Print out this freebie, glue it together, then stash some cash inside.
Hint: this would also be perfect to put in some small chocolates to stuff into a stocking.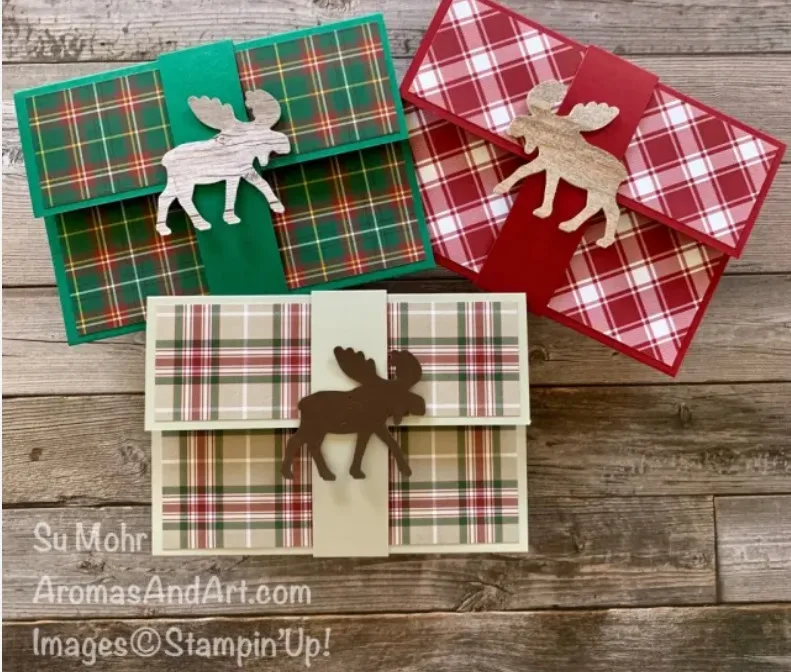 These guys technically are gift card holders…but you can certainly fold up your money and stick it inside.
I just love both the plaid AND the moose – it's a Christmas powerhouse duo. IN my book, at least.
Here's a genius way to take the package that a normal Chapstick comes in, and turn it into a Christmas money holder card.
You'll find tons of free pre-designed templates here for a Chapstick package.
Psst: of course…you'll need to purchase the Chapstick to get the package. So maybe not "technically" free?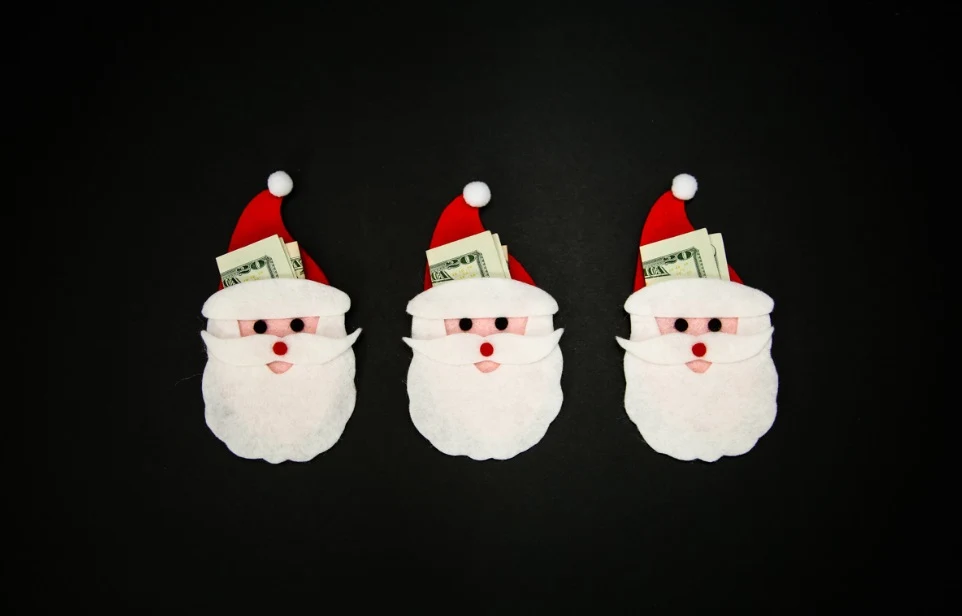 As soon as I saw these – and that the assembly was actually pretty simple – I knew I'd be gifting them this Christmas along with some cash.
I just love them!
Hint: you will need to purchase some felt.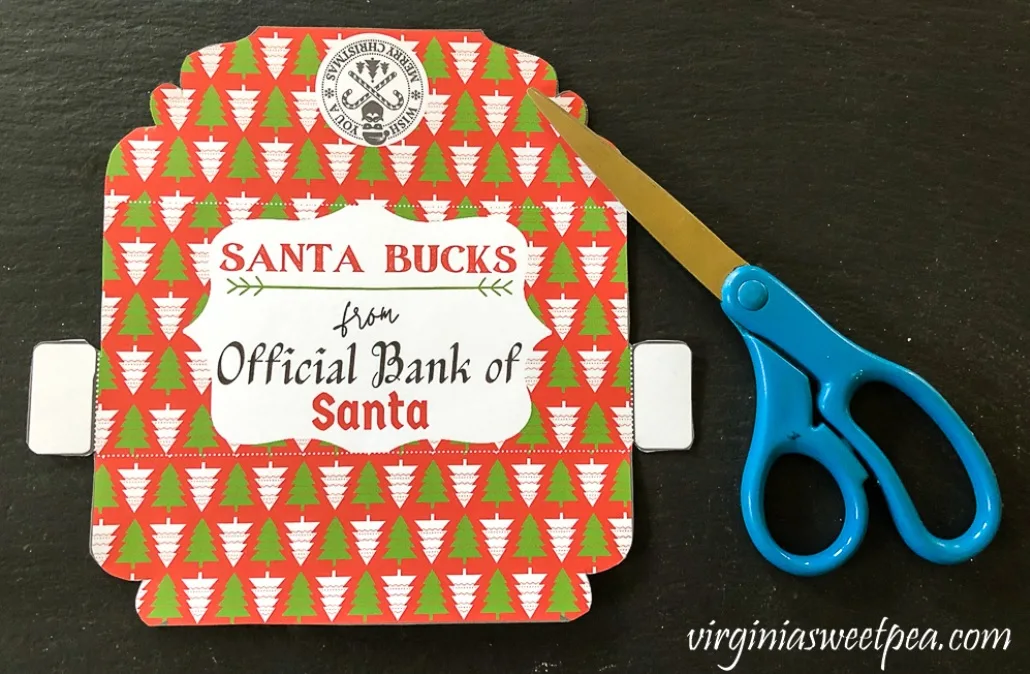 Who knew Santa had his own bank? I wonder what interest rate he offers…
Such cuuuuuttteeeee Christmas money card envelopes you can print out.
Free Printable Money Holder Birthday Cards
Giving cash for someone's birthday? Awesome.
Check out these free printable money holder options.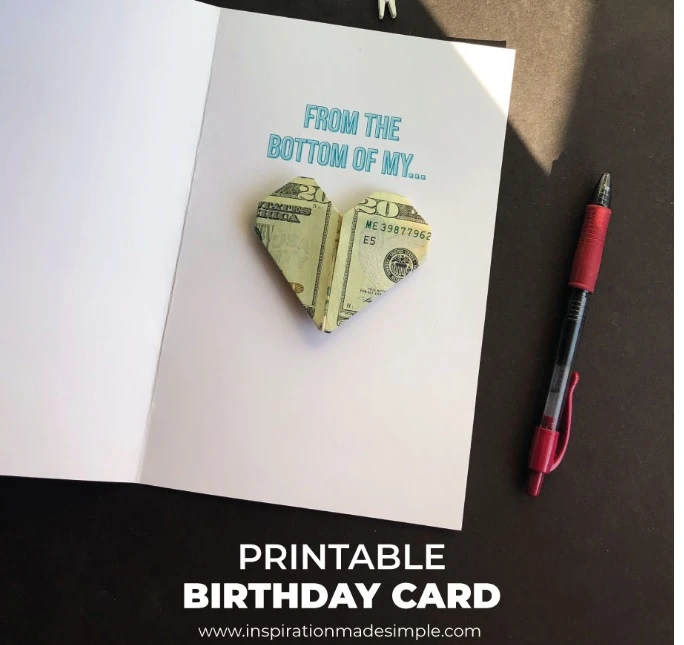 Check out this simple, free birthday card which opens up to a $20 bill (or whatever bill of your choosing) in the shape of a heart!
I love her tutorial on how to fold your own money in the shape of a heart – particularly because of a special memory I have when I was just out of college in my first job. I was running a store sampling station on my own for our company, and saw a group of Spanish-speaking teens. So, I whipped out my high-school Spanish, and they smiled so brightly!
About 20 minutes later, one of the kids came back to give me a heart-shaped dollar bill they had quickly (and immaculately) folded into this exact heart origami pattern she's teaching you. I still have mine, to this day.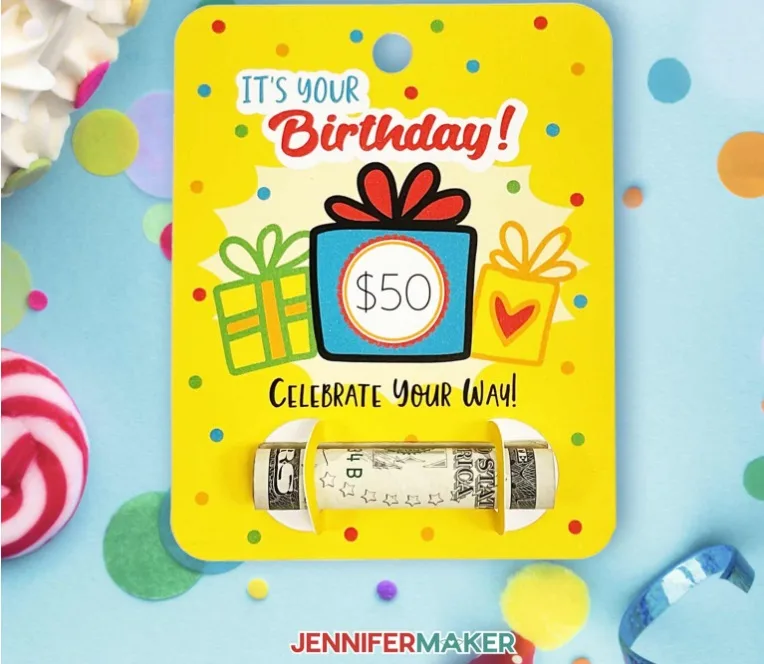 Jennifer Maker has these adorable money holder cards and she teaches you how to make them, for free, with a template. Great tutorial.
Plus, they don't take a Chapstick package…meaning you don't have to buy that as an extra!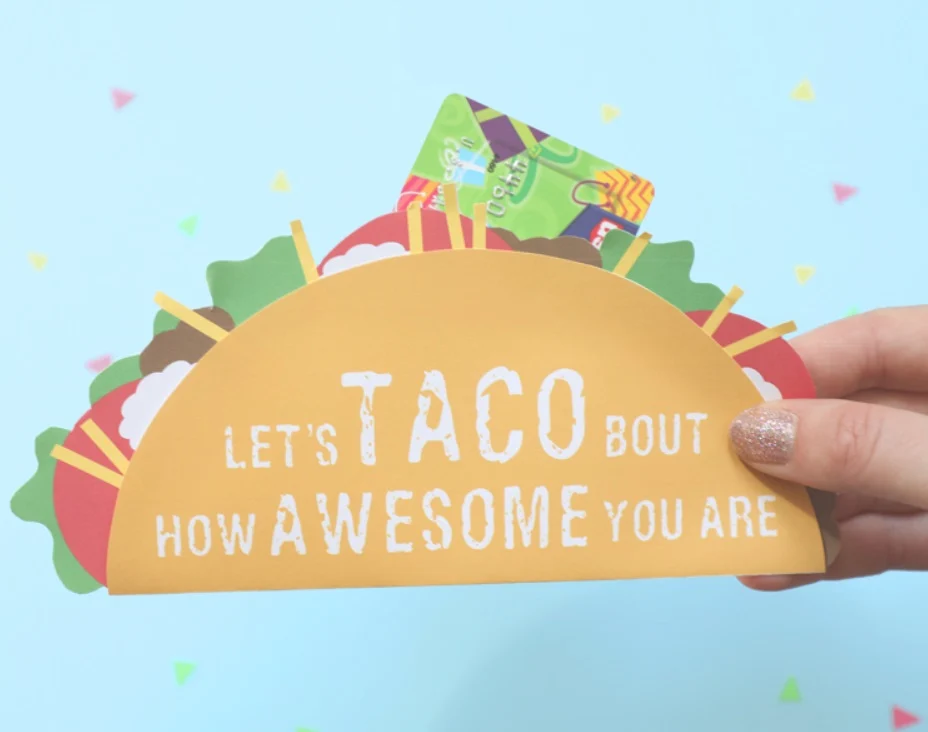 Got some glue and scissors? Perfect. You can totally make this money card holder!
It says it's for gift cards, but you can just fold up some cash and stuff it in. Trust me, the person will not complain.
printable money holder birthday cards
Free Printable Graduation Money Holder Cards
<heading down memory lane> I can still remember all the wonderful money gifts I got at my own graduation party – it definitely was seed money for me as a recent college grad.
These free printable graduation money holders will help you bless all the new graduates in your own life.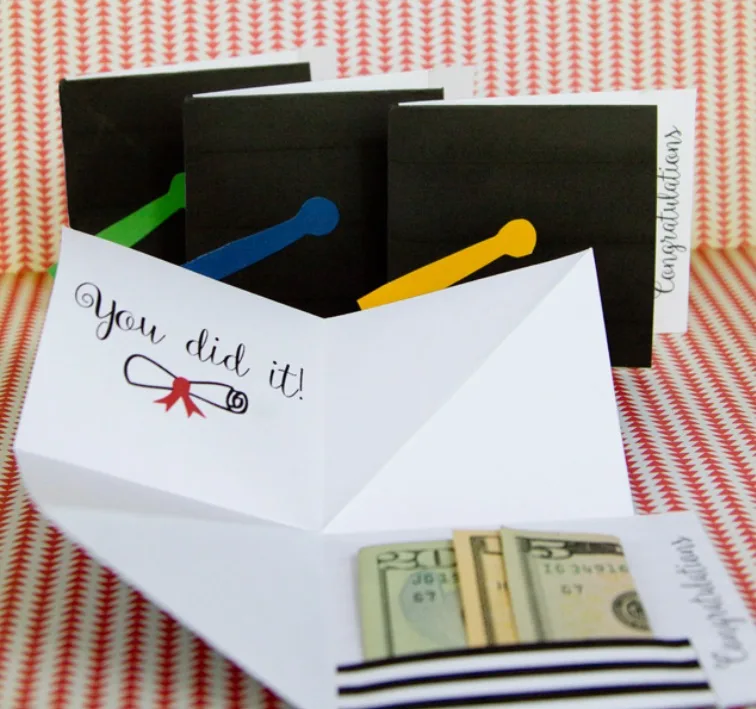 Not only is this card really stylish, but it holds money. Score!
GiftCards.com offers tons of free printables for gift cards, and you could easily use them for cash, too (just fold it up).
This Super-Grad printable (click through – it's sooooo cute!) will make give any graduate a small lift in their step – or at the very least, show them how highly you think of them.
Psst: when you put money in, I wouldn't tape it like you would a gift card. Instead, you could use a paper clip or a cute clip.
Cricut Money Holder Card Template
Got a Cricut machine?
Then you've got a way to create some super-cute money card holders (that are likely better than anything you'll find in a store, just sayin').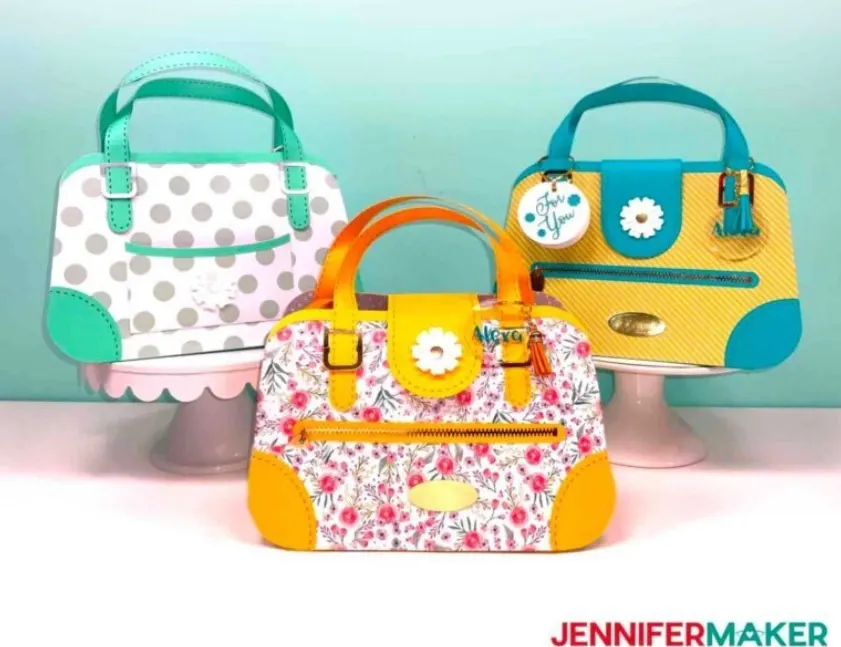 Can you imagine handing someone a gorgeous, paper purse that has money on in the inside?
Not only are these seriously unique, but the flap on the top even works. As if it's a real purse! Seriously, Jennifer – you've outdone yourself.
I hope I've inspired you with ideas for how to make your own money gifts extra special this year. Which free printable money card holders are you most excited to try? As for me, a few key people will be receiving some seriously cute Santa money cards soon…
The following two tabs change content below.
Amanda L. Grossman is a writer and Certified Financial Education Instructor, Plutus Foundation Grant Recipient, and founder of Frugal Confessions. Over the last 13 years, her money work has helped people with how to save money and how to manage money. She's been featured in the Wall Street Journal, Kiplinger, Washington Post, U.S. News & World Report, Business Insider, LifeHacker, Real Simple Magazine, Woman's World, Woman's Day, ABC 13 Houston, Keybank, and more.
Read more here
.
Latest posts by Amanda L Grossman (see all)