How to choose credit card with all the options out there? Good news: if you don't find the credit card offer you want right now, wait. I collected offers for the same cards over two years and it's amazing how much they change.
One of our favorite things to do is travel, so we are always looking for a good deal on the priciest part of a trip: airfare. Many products and services decrease in price over the years, but airfare just continues to creep higher and higher. Because of this, I am always on the look out for ways to shave this cost.
This year, I would like to take advantage of one of those free airfare credit card offers, just like we did for Thanksgiving last year.
But which one do I choose? (FYI: an online comparison site is really helpful if you don't want to manually go through lots of credit card offers like I am about to do).
Our Credit Card History
In 2006 I was lured into a credit card offer by a $100 gift card promise for opening the account. It's been great, and I've kept this as my main credit card ever since (love building some credit history!). We don't pay interest charges or other fees because we pay off the balance every month before the grace period is up, and so the rewards we reap are truly worth it.
In return, I have reaped over $1900 in free gift cards to various stores (marketers call me a "Bang for your Buck" consumer, but it's a bang for my buck, not theirs). The second credit we have opened is for my husband. Then we opened a card last year through Southwest to reap two free airline tickets for Thanksgiving.
This is the entirety of our credit card history.
What We're Looking for When Credit Card Shopping
We know that we are looking for free airfare in any future credit card offer we use (specifically, no annual fees, and some sort of bonus offer even on top of the airfare if we can get it). However, there are many other characteristics of credit cards to take into consideration when choosing the deal for you: interest rates, sign-up bonuses, balance transfer offers/terms, whether or not there is an annual fee, rewards/cash back, etc.
The Pile of Credit Card Offers
I've collected all of the credit card offers that came through the mail over the last two years. This was mostly because I didn't have time to open them as they came in, and partly because I wanted to experiment a little. Of the 52 offers I received from just a handful of different credit card companies, how did the offers evolve? Would it have been better to go for an earlier offer, or to procrastinate and wait until further down the line?
I decided to take an in-depth look at the evolution of two different card offers: the Chase Sapphire card, and the Southwest Airlines Rapid Rewards card.
Chase Sapphire came out of the gates with a bang by offering 50,000 bonus points as their first offer when you spend $750 in the first three months with no annual fee. Just two months later, the purchase amount was lowered to $500, but unfortunately so were the points (only 20,000!).

To sum up offers for this card over the last two years: bonus points for opening the credit card ranged from 20,000 to 50,000. To receive these points you had to spend from $500 to $750 within the first three months.

Southwest Airlines Rapid Rewards also gave their best offer in the first mailing: two free round trip flights (50,000 bonus points) after the first purchase, 10,000 bonus points with a balance transfer of at least $5, and a $69 annual fee. One month later they still offered the two free round trip tickets, with 15,000 bonus points instead of 10,000, but now it would cost an extra $30 ($99 annual fee).

To sum up offers for this credit card over the last two years: annual fees ranged from $0-$99, balance transfer points ranged from 10,000 to 15,000, anniversary bonus points earned ranged from 3,000 to 6,000, and bonus points for opening ranged from 20,000 to 50,000.
It appeared that in both cases, the best deal was offered first (though not as strongly with Southwest). The other thing I learned is that the offers varied greatly. Since I now know what each company is willing to offer (because of saving everything), I think I am in a better position to negotiate terms.
When was the last time you opened a credit card for the opening bonus, and what did you score?
UPDATE: Which Credit Card Offer Did We Choose?
Back in the summer I wrote about the abundance of credit card offers we had received in our household over the previous year. When I finally combed through the pile of offers I discovered some interesting things.
For example, the range of offers from the same credit card company varied greatly—we could stand to gain or lose 30,000 points depending on when we decided to take advantage of a credit card opening bonus.
The second thing I learned was that if I didn't see an offer I wanted to take advantage of, I just needed to wait a few more months and one was bound to come along (patience is more than a virtue!).
Big Expenses in the Future: Paul and I decided to take advantage of two different offers from the stash. We have a few big expenses coming up in the foreseeable future (over the next year), and wanted a big bonus in order to help defray the costs. The first is a predictable expense for us: traveling to see my family for the holidays. While we usually drive to Arkansas for Thanksgiving and spend approximately $250 in gasoline to get there and back, this year my entire father's side of the family is meeting up at my aunt and uncle's house in Michigan. As it turns out (you should have seen the shock on my face), Michigan is a very expensive airline market. Our second big expense is purchasing airfare home to PA for Christmas. And our third big expense in the foreseeable future is replacing the double wall ovens in our kitchen. Let's just say they are on their way out (they have lasted since the 70s from the look of them, though I can understand why no one else has replaced them; double wall ovens are expensive!). While we can still get away with cooking, baking in the ovens is a nightmare. It would be nice to one day not have to worry about adjusting time and temperatures so that things do not burn.
Credit Card Offers We Chose: Due to what we want to accomplish with credit card opening bonuses (free airline tickets and a sizable gift card to a home improvement store), we chose the Southwest Rapid Rewards Visa Signature Card and the Premier Rewards Gold Card from American Express. Here's how the terms break down:

Southwest Card: We received two free airline tickets (50,000 bonus points for up to $800 in airfare) after our first purchase. The APR is 15.24%, and there is an annual fee of $99 that we paid when we first opened the card. Believe it or not, the $800 did not cover our entire airfare to Michigan (now you see how expensive it is!); however, Paul has traveled a moderate amount for business this year and made sure to use his Southwest frequent flyer account each time. So along with half of his frequent flyer miles, we were able to get our tickets for $119 (including taxes and the annual fee). It was such a triumph!
Premier Rewards Gold Card: Oddly enough, this is a charge card and so has no pre-set spending limit ("[n]o Pre-Set Spending Limit does not mean unlimited spending. Purchasing power adjusts with your use of the Card, your payment history, credit record, and financial resources known to us, and other factors"). The balance must be paid off by the next statement closing date to keep the account current, and because of this there is no interest rate. Admittedly, I have never encountered this with a "credit card" before! The offer that lured us in was they waived the first year's annual fee, and we can get a $500 gift card after making $1,000 in purchases in the first three months. I use my credit card to implement my budget anyway (and pay it off each month before the interest rate kicks in), so I just switched to using this charge card for three months in order to meet the threshold without spending any extra. Now we can cash in for a free $500 gift card towards our new ovens!
Overall, I am quite pleased with the outcome. I have not signed onto a new credit card in several years and scooping up some great bonus offers really has helped our bottom line.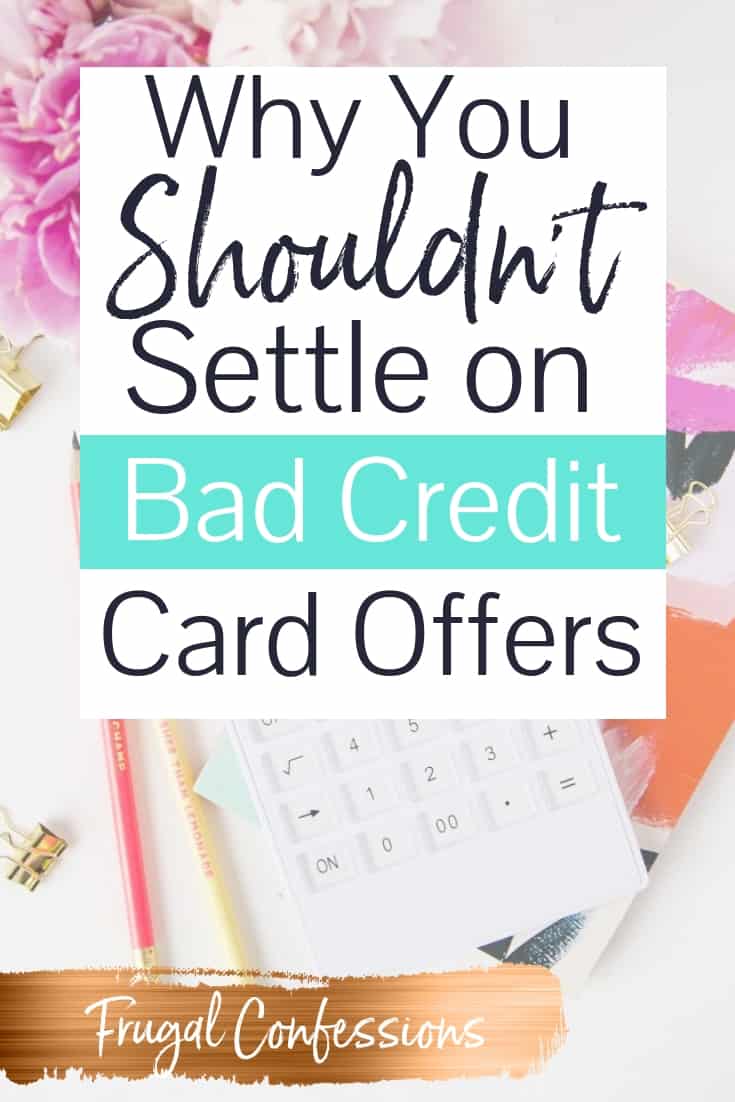 The following two tabs change content below.
Amanda L. Grossman is a Certified Financial Education Instructor, Plutus Foundation Grant Recipient, and founder of Frugal Confessions. Over the last 10 years, her money work helping people with how to save money and how to manage money has been featured in Kiplinger, Washington Post, U.S. News & World Report, Business Insider, LifeHacker, Woman's World, Woman's Day, ABC 13 Houston, Keybank, and more.
Read more here
.
Latest posts by Amanda L Grossman (see all)